With all the energy you put into creating, finding and stocking great products for your customers, it wouldn't be a surprise if you neglected to focus on how you package them. 
We're here to make the case that you can't afford to ignore packaging, and to share with you what some of the current packaging trends are—all in a quick post. 
Because we know you're busy!
Why should I focus on packaging?
"Most customers don't have the time or energy to weigh the advantages or disadvantages of the products in their shopping carts, so they use a shortcut to make their decision. That shortcut is your product's packaging." 
     - Joshua Conran, Senior Partner, Deksia, in Inc.com article, "Why Your Product's Packaging Is as Important as the Product Itself" 
Your packaging tells consumers who you are as a business and why your product is different (better) than the competition's. 
If you question the importance of packaging, think about this: in 2012 Australia instituted a plain packaging law for cigarettes to make them less appealing to young people. The packages are now covered simply with health warnings and images to discourage smoking. 
The result? The largest decline in rates of smoking in 20 years. 
That's the power of packaging. 
Another reason to pay attention to packaging? 
Unboxing.  
If you're new to the term, an unboxing video shows products being unpacked and explained in detail and/or demonstrated. 
According to Mental Floss, unboxing videos make the top 10 most-viewed list on a regular basis. Kids, especially, are huge viewers of unboxing videos. 
One researcher speculates that the reason people love unboxing videos is because they tap into our innate curiosity—we simply love to see "what's inside the box."
TIP: To make your packaging ultimately unboxable, check out this post, "How to Create a Memorable and Shareable Unboxing Experience for Your Brand" from Shopify.com. 
Okay, okay, so packaging is important. What are the trends I need to know about?
Trend #1: Keep it simple 
"Over-cluttered design is becoming a thing of the past, especially as we start to see a broader adoption of minimalism across design categories… we expect to see even the most classic 'old school' CPG brands update their packaging to adopt a more modern, minimalistic style."
    - Pamela Webber, Packaging Design
Packaging that hits that Goldilocks spot of "just right" has crucial information, but doesn't crowd the surface. 
"The 'essentialist' design principle bridges the divide between not enough and just enough of what's essential for consumers to make an enlightened and confident purchasing decision," says David Luttenberger of Mintel. "Brands must bring the next generation of clean label to packaging design to provide a moment of calm and clarity for shoppers in an increasingly hectic retail environment."
TIP: A few pointers for achieving this minimalism: 
    - Lean on symbols and use less text; 
    - Choose an earth tone or soft pastel and don't mix it up with other hues;
    - Embrace the power of negative space;
    - Select fonts without a lot of weight and/or flourishes, like a delicate serif or sans-serif.
Case in point: Harry's Inc.
The products that Harry's sells (shaving supplies, initially, although they are expanding) and the packaging they use to deliver the products have had a lot of descriptors attached to them: simple, quality, muted color tones, lots of visual breathing room, with an almost nautical aesthetic. 
And there is no doubt that this minimalist approach has worked for Harry's—this is a company that has shaken up the shaving industry and given the traditional razor manufacturers a run for their money. 
The designers at Prime Studio in New York City, who develop products and packaging for Harry's, explain their approach:
"Minimalist paperboard packaging (with graphics by Partners and Spade) is the antithesis of the industry standard clamshells and blister packs. And we designed the starter kit box so that when the consumer receives it (for many, their first physical touch point with the brand) it seems like they have just signed on for an affordable luxury."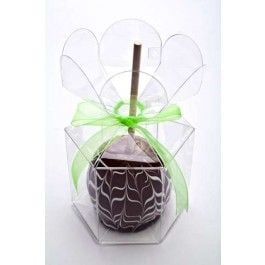 TIP: Consider going for the ultimate in simplicity: clear. Like this clear flower-top box that lets the beauty of the product shine through. 
Trend #2: Evoke nature
Being in nature has a lot of health benefits for humans, such as lowered blood pressure and less anxiety. Packaging that evokes nature takes advantage of that effect. 
This is especially true with Millennials, who love all things green and are taking up gardening and filling apartments with plants at ever-increasing rates.
According to the folks at The Dieline (packaging design website), illustrations that depict plants, flowers and natural elements are hot this year:
"With the increase in bringing the outdoors in, and a continued yearning for the real world and offline experiences, the images and icons from the natural world have become synonymous with organic products. We are seeing a shift of style that is less realistic and more illustrative that takes nature to the next level."
Case in point: Bamboo juice
Designers have jumped into action to create packaging that speaks to this trend. 
On Behance (online platform to showcase and discover creative work), designer Marcel Sheishenov has created the "Bamboo juice" concept for cold beverages.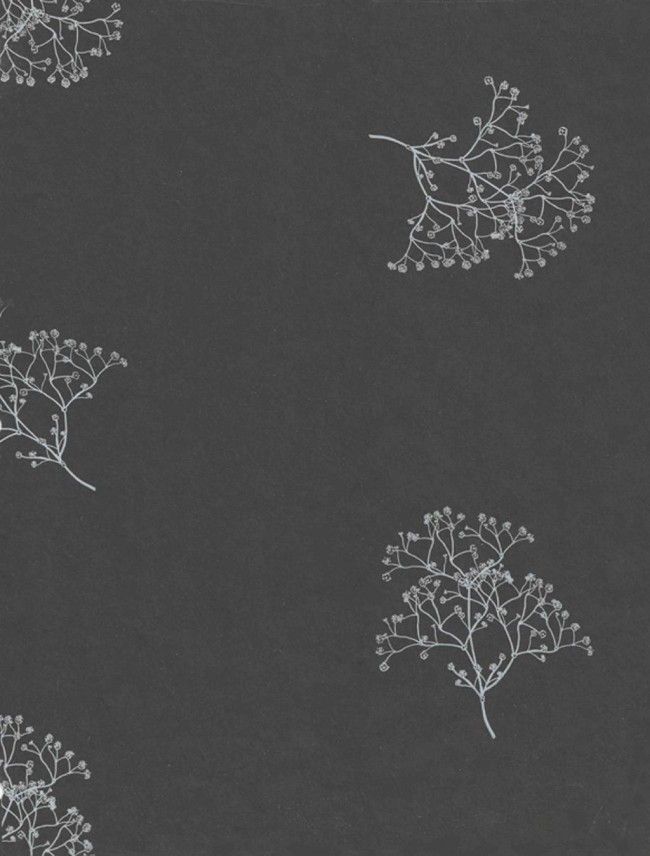 Each can resembles a section of bamboo. Stacking the cans on top of each other creates the illusion of a long bamboo stick. 
TIP: If you're looking for nature's touch in a cello basket wrap, you can't beat this ahhh-inspiring Baby's Breath design.
Trend #3: Growing awareness of sustainability
"The throwaway culture of today will evolve into one that understands and embraces the role of packaging as a primary means to reduce global food and product waste."
    - David Luttenberger, Global Packaging Director, Mintel
It's a topic that's been in the news a lot lately. Photos of beaches littered with plastic and sea turtles choking on plastic straws make us all cringe. The Great Pacific Garbage Patch, located between California and Hawaii, is made up of plastic, nets, bags and bottles and it is big—about 79,000 tons. And growing. 
People are worried and consumers are insisting (especially those in the 18 – 34 age bracket) that industries cut packaging and make more of it recyclable, biodegradable or reusable.  
Businesses are beginning to respond to the public's concern about what packaging is made of and where it ends up.
In a king-sized "for instance," Coca-Cola has pledged to make its bottles with 50% recycled content by the year 2030. 
"Consumers around the world care about our planet and they want and expect companies to take action."
    - James Quincey, President and Chief Executive of Coca-Cola
Starbucks just announced that it will phase out plastic straws completely in the next two years—the largest food and beverage company to make this commitment. Strawless lids will show up in  Seattle and Vancouver stores this fall, with more stores to follow. 
McCormick, the global herb, spice and flavor company, has set an ambitious goal for 2025: to reduce the carbon footprint of its packaging by 25% throughout the life cycle of their products. To that end, they have redesigned the Old Bay seasoning and black pepper cans from tin to a fully recyclable PET container, resulting in a 16% reduction in carbon emissions. 
The packaging industry, too, is responding with initiatives that focus on the development of minimized packaging. Just some of the packaging products/approaches being developed include:
Biodegradable materials, such as starch, cellulose, paper and hemp;

Materials that can be repurposed/upcycled, like glass and bamboo;

Refillable packaging that can be brought back to the store.
Case in point: edible water "bottles"
Skipping Rocks Lab has developed Ohoo, a product to package water that is—get this—made of plants and seaweed! It's also biodegradable (not in years, but in 4 to 6 weeks), edible and is cheaper than plastic.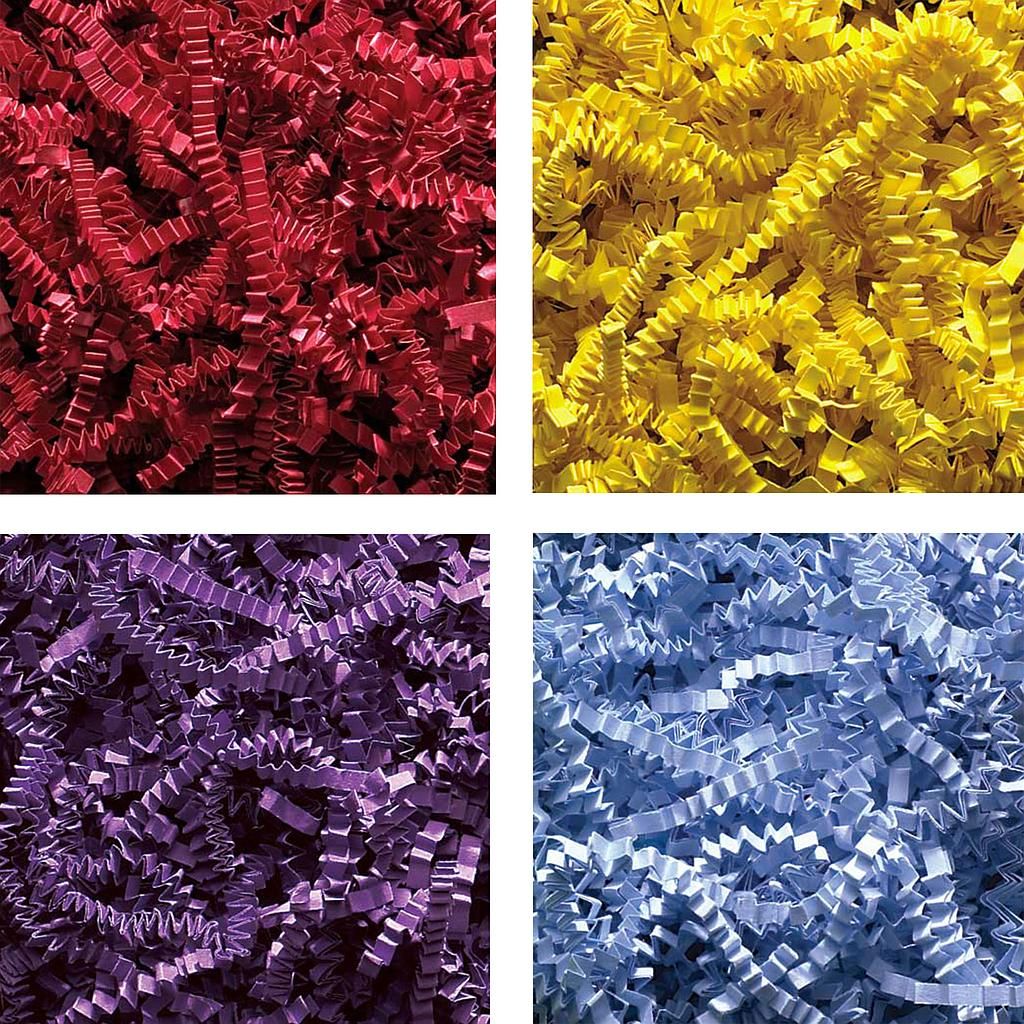 It's great to know that there are more sustainable options in the works, but you can still do plenty right now to select packaging that will assure your customers you're doing your part in the fight against waste.
One example: use shred made from Eco Spring-Fill ® 100% recycled paper to package, present and protect products. 
This U.S.-made product comes from paper mills that are certified by the Forest Stewardship Council Chain-of-Custody Standard, proving that the paper has been made from fiber tracked back to sustainably-managed forests. 
The shred is recyclable, biodegradable and can be reused indefinitely.
More good news: you don't have to choose between color and sustainability, since the rainbow of hues (34 in-stock Pantone ® matched colors) are created with 100% guaranteed non-toxic dyes. 
Trend #4: E-commerce optimized packaging. Yes, it's a thing…
As online shopping increases, packaging will play a key role in a consumer's experience of your brand. Essentially, the package is a stand-in for your store front, ramping up the pressure to make that unboxing experience a memorable one, and one that is consistent with your brand. 
The designers of packaging for Harry's get this:
"The user's first interaction with the packaging is like opening a book to understand the story of both our brand and products."
Here are some stats to take note of:
Last year, 10% of all shopping was completed online, but the percentage is expected to rise to 40% by 2026.
A Dotcom survey showed that 52% of online shoppers will likely return to online companies that deliver products in premium packaging and 4 out of 10 will share a photo of the package on social media if the packaging is unique enough. 
You might be wondering—how is e-commerce optimized packaging different from in-store packaging? 
Let's hear from an expert:
"Packaging designed to stand out on a retail shelf is often oversized, with expensive 'romance' design aesthetics, redundant features to prevent theft and not capable of surviving the journey to the customer. In many cases, these features can lead to suboptimal packaging for online distribution."
    - Brent Nelson, senior manager, worldwide packaging, Customer Packaging Experience (CPEX)
So e-commerce optimized packaging must be durable (nothing destroys the unboxing experience more than a damaged product). Compactness is also crucial as shipping costs must be taken into account.
When talking about e-commerce optimized packaging, the "S" word surfaces a lot. Turns out sustainability is part of the overall picture of selecting packaging that is e-commerce ready. 
"With durable, recycled materials, optimized packaging can contribute to a more sustainable business model – both in economic and environmental terms… As eco-consciousness permeates every aspect of our material lives, from clothing production to food consumption, the use of recycled materials is a significant value-add for retailers hoping to appeal to the next generation of savvy consumers."
    - Allison McGuire, Director of Marketing, Paper Mart on Business.com
Case in point: Trunk Club
Trunk Club is a business who realized that, as a strictly e-commerce business, they would have fewer opportunities to connect to their customers and make an impression. They decided to forgo the standard packing box (sealed up with clear tape) and instead created a customized box, with handle, that resembles a classic trunk. 
It's a standout package that looks special and invites the recipient to treasure both the contents and the box. 
Resource: Do Millennials and Gen Z make up a substantial part of your target demographic?  According to Ron Sasine, principal at Hudson Windsor, a packaging consultancy focused on retail strategy and execution, there are three key themes that should be kept in mind when designing and printing packaging for this audience: authenticity, experience and appropriateness. For more on reaching these age groups, read: "Targeting Millennials & Gen Z with Packaging" by PackagePrinting.com.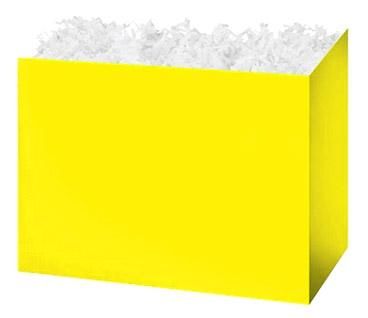 TIP: Make it sunny
In 2017, it was Millennial Pink, but that is so, well, last year. Now it's Gen Z Yellow—something like a canary yellow—that is taking the stage in fashion and marketing. 

Tap this color trend with a gift basket box in just the right shade of sunny: 


Trend#5: A Woman's Touch
Packaging Digest says that a trend on its way out is "hyper-masculine packaging." It's being replaced by packaging that has "a more feminine overall aesthetic" with softer edges and calming pastels.
"Pastels feel like a natural reaction to the hyper-stimulating and explosive colors we've been experiencing. They speak to our softer side… Instead of being rushed and dazzled in order to look, touch, smell or taste and eventually buy, we're being gently eased into it. Ahhhhh."
    - Martis Lupus, Designer, on 99designs.com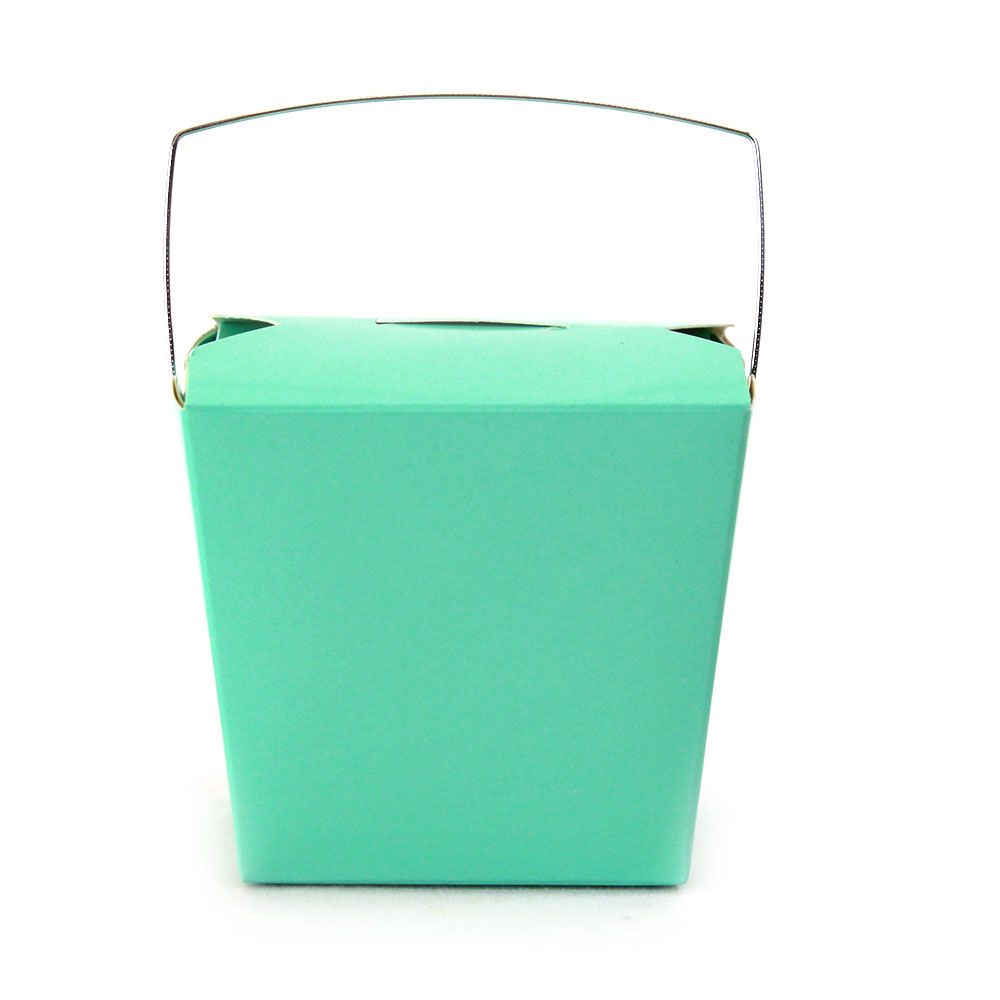 So "pastel it up" in your packaging with products like these "softer side" take-out pails, available in many colors including a calming shade of green .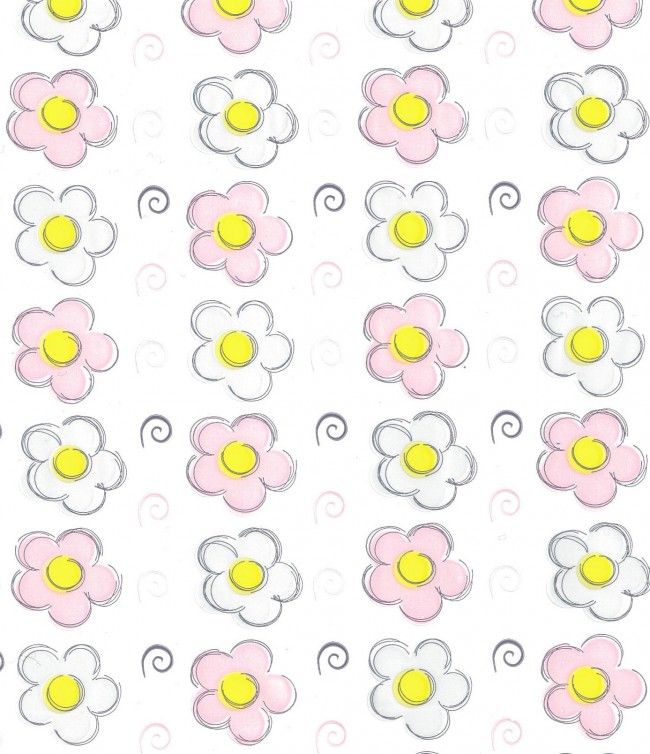 Or try a fun "Funky Flowers" basket wrap. 
There you are—5 trends you can embrace in the design of your packaging so you'll be in sync with your customers and out in front of the competition. 
At Almac Imports, we stock up on the products that help you stay on top of the trends. We serve a myriad of industries and businesses in North America, large and small, including hotels, delis, gift basket suppliers, supermarkets, chocolate shops, florists and specialty boutique stores. 
And we're always on the hunt for the next new material under development so that we can bring it to you.
But while our customer base is broad, we still deliver service with a "create one satisfied customer at a time" attitude. 
If you need to display your products or package them for resale, visit our website today.