With the holidays in full swing, you might be tempted to overlook New Year's Eve and Day and not treat them as shopping-worthy events in themselves.
Don't you do it!
According to ShopperTrak's list of the Top 10 Busiest Shopping Days of 2017, two of the busiest will come after December 25th: Tuesday, December 26th (Boxing Day) and Saturday, December 30th. The latter, particularly, is going to be a massive shopping day, with consumers hitting the stores to return items, use gift cards and shop for bargains.
Will you be ready for them?
Dazzle, don't fizzle
You'll want to supply your customers with what they need for their end of (and start of) year celebrations.
You'll want to be S.M.A.R.T. in your approach to New Years.
Starting with...
S IS FOR STRATEGIZE
It's easy to get so wrapped up in Christmas/Hanukkah gift-giving and celebrations that New Years becomes just an afterthought.
Start your campaign now to capture these end-of-the-year shoppers, and create loyal customers for the upcoming year.
Many happy returns
Odds are somebody is going to want to return something, and you should be ready (for their arrival), willing (to accommodate their requests) and able (to turn their presence into another sale).  
Rieva Lesonsky, CEO of GrowBiz Media and a columnist for Small Business Trends says, "Any time you get a customer back in your store, it's good news. Even if they're returning a purchase, it's a chance to get them to make an exchange instead and buy even more or build a relationship."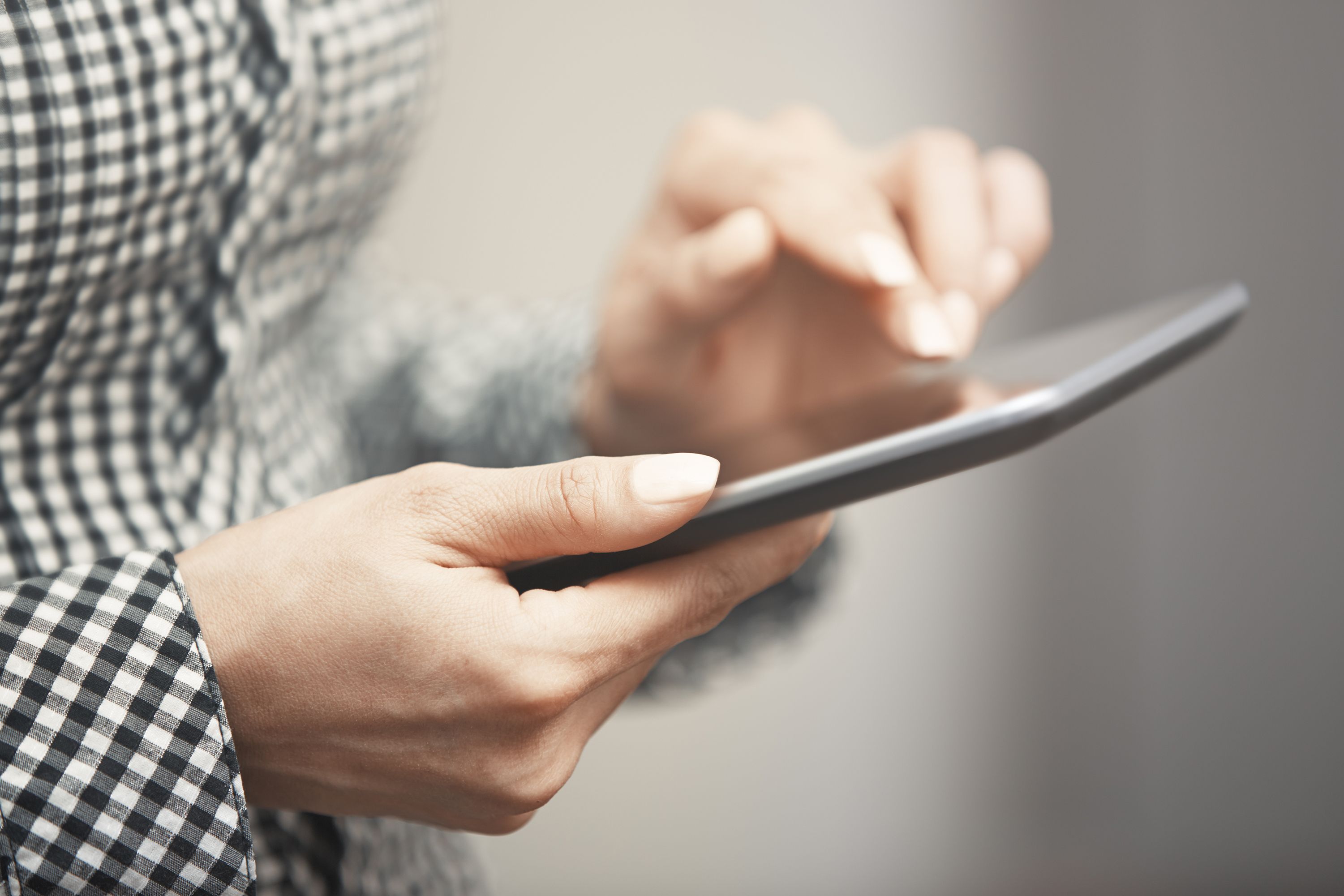 Lesonsky recommends that you consider setting up a mobile return station, using tablets, to expedite the returns process.
This also allows the sales staff to lead the customer to other product options for an exchange or additional purchase. 
Cards and more cards
If your business sells gift cards or certificates, be ready for the card carriers to come streaming in. What products do you want to showcase to entice them to cash in those cards? Something to consider--since gift cards (or gift cash) feels like "free money" to people, they might be more likely to impulse buy or pick up luxury items as a treat. 
And don't assume that the sale of gift cards is over for the season. There are always those who didn't get their gifts purchased earlier. Make sure you have stocked enough gift cards or certificates to make it all the way to January.
Something a little different for the end of the year shopper
Bundle some of your products into a New Year's Eve or Day-themed package. Assemble these collections with a specific customer in mind.
For example:
 Grandparents babysitting on New Year's Eve 
How about putting together a fun "Kid's Midnight Package"? Midnight for them can be any time from 8 pm on. The children will love a package containing horns to blow, hats to wear, sparkling cider to sip, fun games to play and bedtime-friendly (no caffeine!) snacks to munch. 

 People celebrating with their furry companions 
In the U.S., 68% of households contain a pet. (Source: National Pet Owners Survey), and in Canada, 35% of households have a dog and 38% have a cat. (Source: Ipsos Reid).
With these statistics in mind, you can bet that lots of New Year's celebrations will include pets. Why not create a bundle of your products and throw in something for their pet? Items to please include treats, a ball or frisbee (so their pup can get more exercise in 2018) and squeaky toys. Pet owners (and visiting friends) will snatch this collection up. 
TIP: Create these bundled collections at various price points, so customers can find something just right and within their budget.
M IS FOR MARKET
It does no good to gear up for New Year's Eve and Day if nobody knows you're doing it.
Ways to get the word out include:
Slip fliers and/or coupons (with December 26th-and-beyond discounts) into shopping bags in the days leading up to the New Year. 

Let the customers on your email list know about your plans for New Year celebrations and for 2018. New product/product line coming? Big sale in the works? Include dates and other pertinent info, along with a discount code, and your customers will feel part of the exciting plans.

Be active on social media. Promote sales and in-store events, focusing on images more than text. Save precious time by pre-scheduling your Twitter, Facebook, Instagram and blog posts so they are spread out over the whole holiday season.  

As a business, make sure you don't get so busy that you miss out on those Boxing Day/post-holiday sales! Take advantage of the steep reductions your suppliers are offering by stocking up on items you'll use throughout the year.
A little hoarding of baskets, boxes and packaging supplies that are on sale at Almac Imports will help you fatten up 2018's bottom line!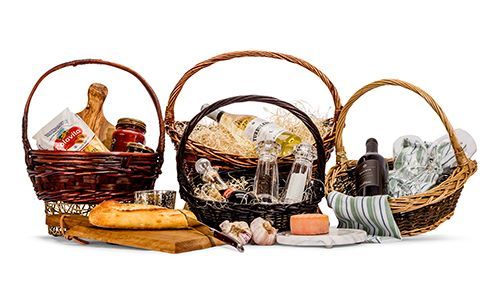 A IS FOR ANTICIPATE
Anticipate the needs of your customers at this time of year.
New Year's Eve

"Tomorrow is the first blank page of a 365 page book. Write a good one."
- Brad Paisley

New Year's Eve is a time for merriment. Are your products packaged to please all those end-of-year revelers?
 Kiss Me Kits 
Put together something fun that hostesses can hand out to their New Year's Eve guests with a wink. Fill a glitzy gift bag with standard fun stuff (noise makers, hats and sparklers). Then add smooch-worthy items like chocolate kisses, mints, lip balm, mouth wash--go ahead and get creative with the kissing theme!
 Fizzy fun 
New Year's Eve is not complete without some tongue-tingling beverages. You can cater to the private-party-going-crowd by designing gift baskets for New Year's Eve. Like a...
Kir Royale Kit 
It's easy to put together...

Tuck a bottle of Champagne and a bottle of creme de cassis (black currant liqueur) down into the shred;
Add two Champagne flutes and one lemon;
Lower the whole thing into a clear cello gift bag;
Tie it up with silver metallic curling ribbon;
Finish it all off with an elegant "Happy New Years" greeting card that includes instructions on how to make a Kir Royale:
Pour 2 and 1/4 ounces of Champagne into flute. Add 1/4 ounce creme de cassis. Stir briefly. Garnish with a lemon twist.

TIP: Design a similar basket for the non-alcohol-consuming customer by substituting sparkling water for the Champagne, and blackberry syrup (the kind used to flavor your latte) for the creme de cassis.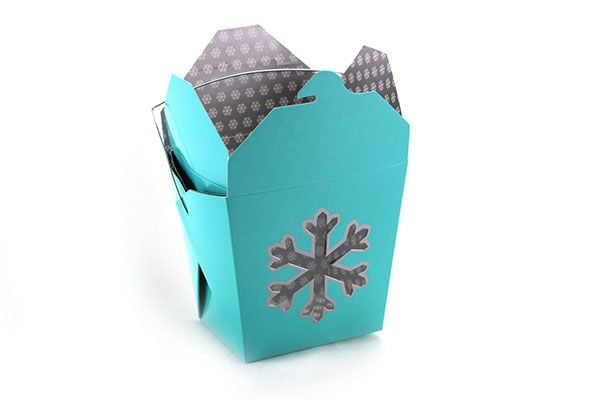 Retailers of food should play to the New Year's crowd too.
Try putting some sparkly candy or cookies in a festive snowflake take out pail. These classic Chinese paper boxes with wire handles are easy to carry and share and are sure to delight attendees at any New Year's bash. 

Or create something fun and pretty like pink Champagne pops (recipe here), packaged in flat bottom gusset bags with cardboard insert to protect the pops
.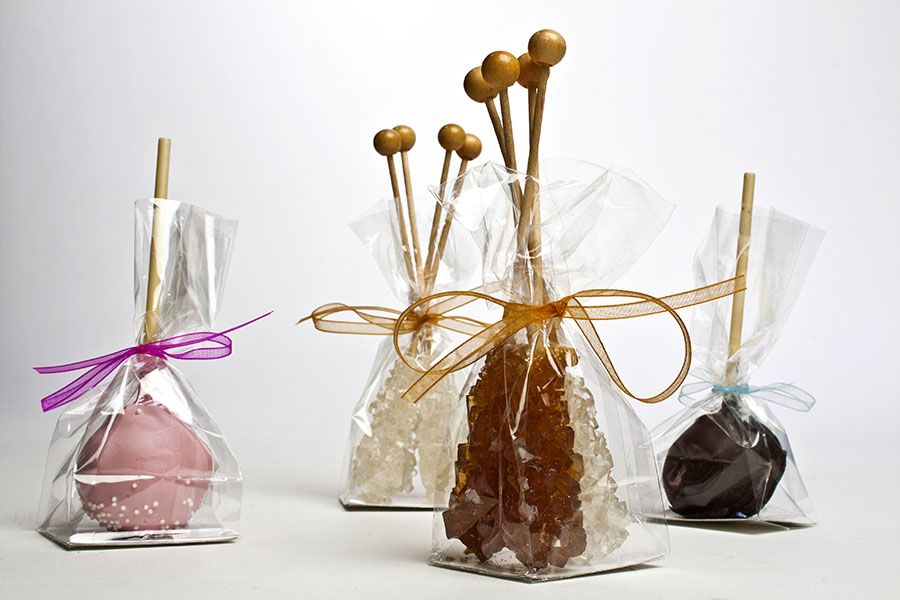 Home sweet home 
And don't forget the revelers who prefer to revel at home. According to WalletHub, 48% of Americans plan to ring in the New Year at home, and 175 million U.S. citizens watch New Year's celebrations on their TV.

For these stay-at-home folks you could package up:
Wine, a lavender-infused body wrap and a good book for those who have had enough of the holiday mayhem and just want a quiet evening;

Board games and snacks for a family-friendly soiree;

Pizza makings and fan gear for the hockey/football watching crowd. 

TIP: Consider this fun fact: 67% of Americans make a New Year's resolution (Source: WalletHub). Why not provide gift baskets or boxes that will help the customer make and keep those resolutions?
Common resolution #1:  Lose weight. Package up low-calorie snacks, exercise-promoting tools and clothing and a recipe book.
Common resolution #2:  Take up meditation. Bundle up a how-to-Zen-out book, meditation pillow and a tabletop water fountain. 
Common resolution #3:  Read more books. Create a gift basket with a few books based on recommendations by author and entrepreneur James Clear. He offers ideas for the best books to read in 18 categories. Include book marks and a reading light.  

New Year's Day
And now we welcome the new year, full of things that have never been.
What are your customers doing on New Year's Day? Think about it and prepare accordingly. 
 Open heart, open home 
Lots of people host, or attend, a New Year's Day open house event. Anticipate their needs by designing a "Ringing in the New Year" centerpiece that will make an ideal table decoration or hostess gift. 
Or package food products that can ease the work load of a hostess by going right from the box to a crystal plate. 
DINER'S READY: Restaurants should gear up for January 1st. The afore-mentioned WalletHub study showed that 28% of Americans will nurse their hangover by going out to eat.
 Brrr... 
Thousands of people in North America will start the year off with a dip into frigid waters. Polar bear swims are annual events in lots of communities, often held as fundraisers for charity. Many more intrepid folks will hunker down around a hole in the ice, waiting for the fish to bite.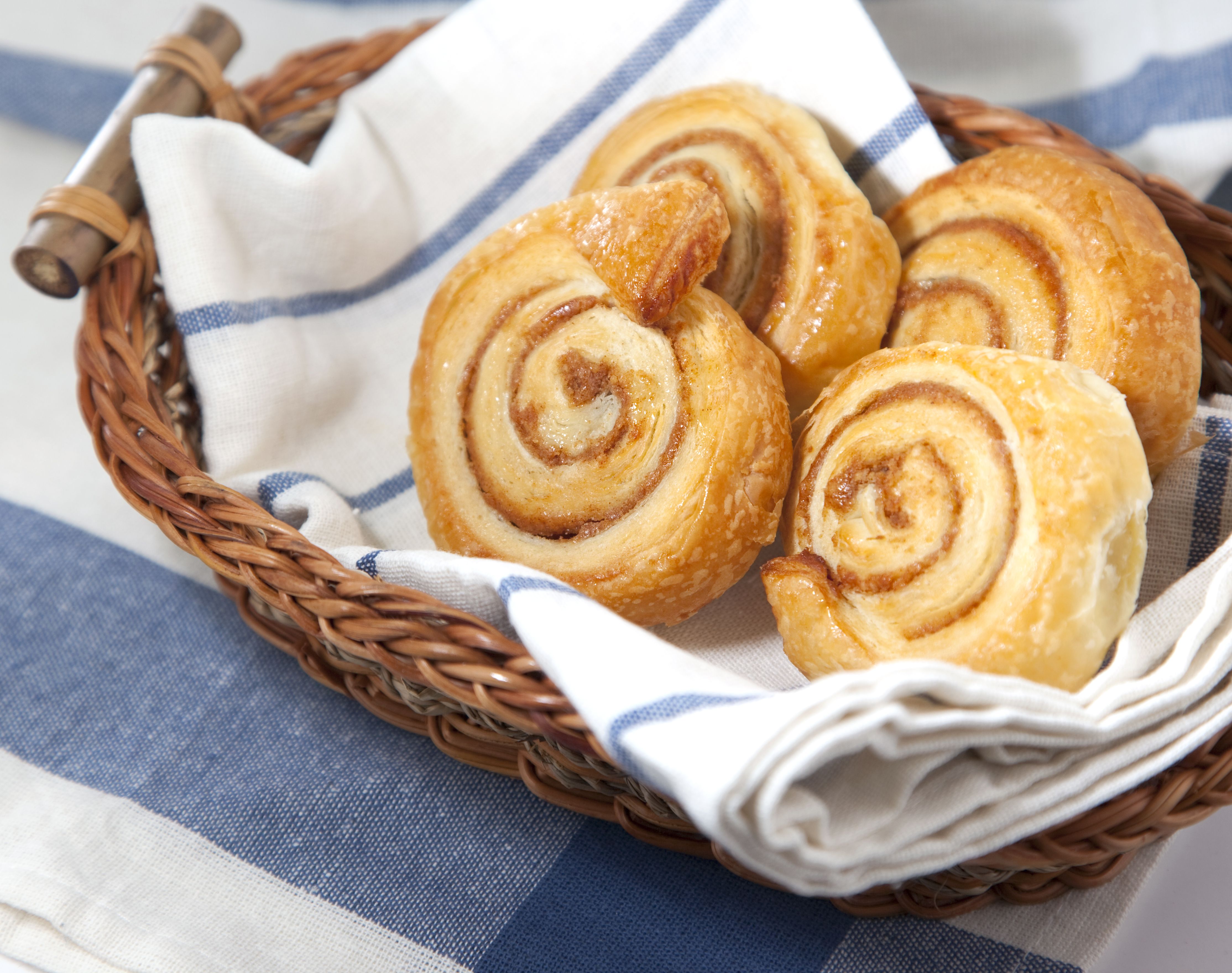 Why not design a "Warm Your Buns" basket to take off the chill?
Include hot cocoa makings, cinnamon buns and a nice, fluffy towel or blanket.  
R IS FOR RALLY THE TROUPS
We get it. Everybody is dragging after the Christmas rush. Unfortunately, there's no rest yet.
 Staff up 
If you want to finish the year strong, you need adequate staff and you need them to stay lively. 
Is it time to bring in fresh troops? Seasonal staffers might need to be replenished.
Your employees may be wishing for time off. Help them look forward to the end of the holiday season by laying out plans for reduced hours in January and February, and/or offering comp time in exchange for working extra time around New Years.
 Liven it up 
Plan ways to make the workplace atmosphere light and fun.
Offer refreshments to staff and shoppers. Chances are everybody is sugared out, so spring for some veggies & dip (or hummus) with whole grain crackers. Add sparkling water or juice. 
In your retail space it's time to make a quick switch from red-and-greenery to New Year's glitz and glimmer. Recruit staff to help and make it a party.
And for everyone's sake, change the play list so nobody has to hear anything about reindeer or Frosty! It's time to move on...
 Talk it up 
Don't be a Grinch with your gratitude. Take a moment at this time of year to deliver a pep talk and celebrate the success of 2017. Acknowledge the contributions your staff have made to this success, preferable in great detail. This isn't a feel-good strategy, by the way. It's good business sense.
According to Forbes.com, 66% of employees indicate they would leave a company where they didn't feel appreciated. Among millennials, the percentage jumps to 76%. 
End the year on a high note and take steps to retain staff by letting them know how grateful you are for their hard work and talents. 


TIP: Have you thought about making a New Year's Resolution with your staff? You might brainstorm together about ways to improve customer service, for example. Lifehack.org has some great ideas to start the brainstorming. 
T IS FOR TARGET
Zoom in on your customers and community, and be consistent with your brand as you plan your New Year's offerings.
Is your customer more apt to be outdoors than inside any nightclub?
Then they might have plans to join in on the New Year's Eve Coyote Howl at Bronte Creek Provincial Park in Ontario. Or maybe they'll forego fireworks to gaze at stars at an International Dark Sky Reserve site, such as Big Bend National Park in Texas.

Are your customers urban animals?
Then they might be attending a city event--like the Mummers Parade in Philadelphia, attended by 10,000 people. Or New York's Time Square celebration, where a million souls will watch the ball drop together. Or they might be headed to Nathan Phillips Square in Toronto, where the crowd will have a final send-off to the year-long celebration of Canada's 150th birthday.
Think fast: what products do you have that you could package up to help them enjoy the festivities? 


Be ready--be S.M.A.R.T.
And let us know how we can help.
If you display your products or package for resale, Almac Imports serves you.
We've been a pioneer in the wholesale basket and gift basket supplies business since 1963. Our procurement team works with manufacturers across the globe to bring you the best products in the latest styles.