Are you looking to increase revenues in a way that enhances rather than distracts from your core business? Want to upsell your current products while staying consistent with your brand? Would you like to send your current customers out the door with something new and unique, and attract new customers to your store?
Would you prefer not to spend a whole lot of money while doing all that?
Then here's a smart business strategy: add a new revenue stream with gift baskets.
GO FOR GIFT BASKETS
"Gift baskets" is a catch-all term that basically refers to packaging products in a creative, visually appealing way. You might use a basket, yes, but you might also use a crate, gift box or bag. There are no limits to the ways that you can use the gift basket concept to come up with creative ways to showcase your products.
Let's elaborate on all the things that gift baskets can do for your business.


Gift baskets will:

1. Encourage multiple sales
In a Forbes.com article titled "
What's the Secret to a Successful Coffee Shop?
" Peter Baskerville, founder of 20 café and food businesses, stated that, "A coffee shop will never make enough money to pay the bills from coffee sales alone. Coffee may be the prime motivator for customers coming to the business, but they must leave with multiple sales if you are going to be successful."
Whether you sell coffee, beer, cheese or other delectable products, you are always looking for ways to add items to the customer's receipt. Gift baskets give your customers another option, another item to take with them when checking out—not replacing your core line of products, but expanding upon them.
2. Grab the gift buyer and meet customer needs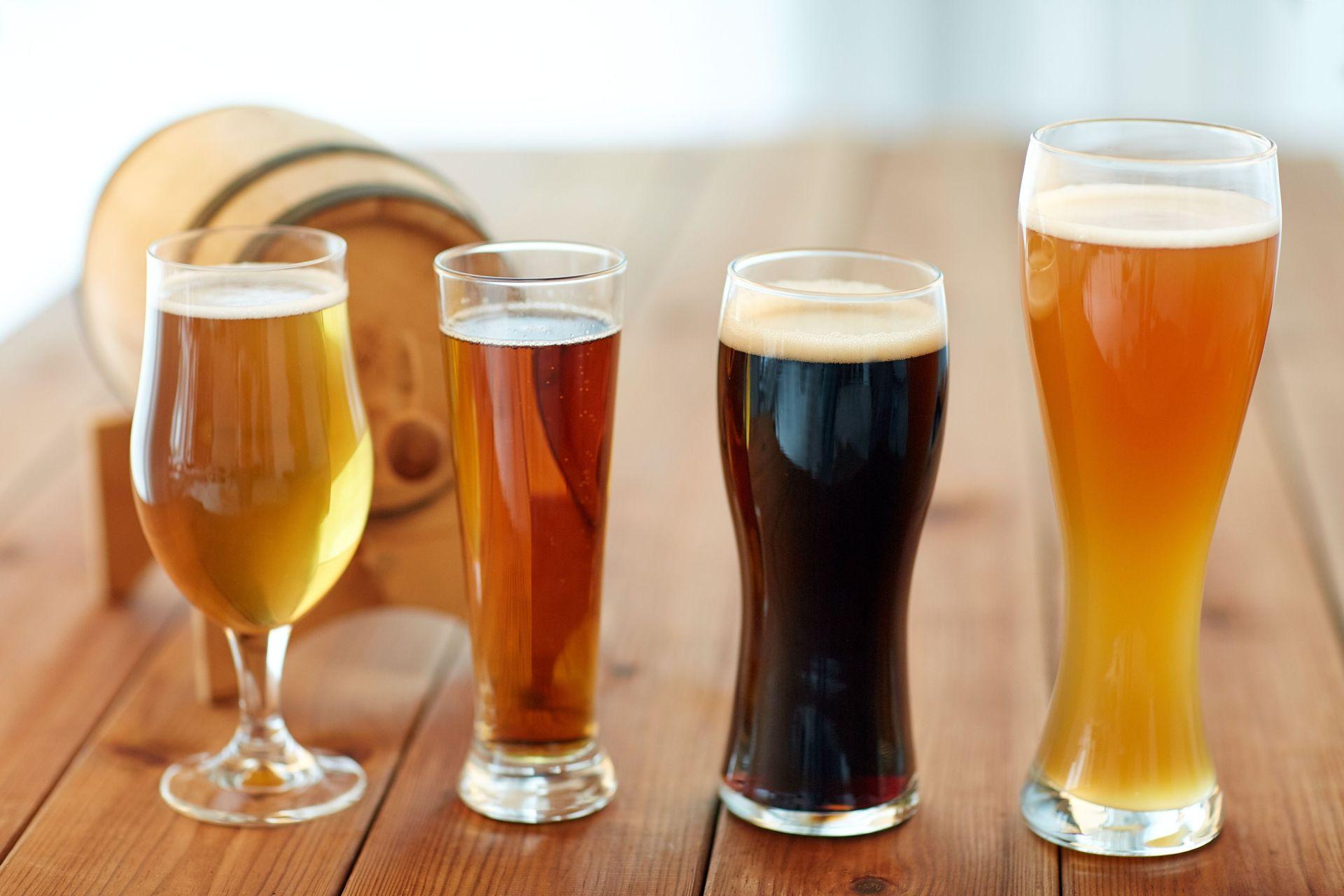 According to marketing expert Brandon Gaille, 2014 data from Packaged Facts shows that there has been consistent growth in the gifting industry (5%), resulting in an industry valued at around $3 billion. Wouldn't you like a piece of that action?
Gift baskets allow your business to capture the gift buyer and provide convenience to your customers.
Picture this scenario: one of your brewery's regular customers is racing home from work and is due home to prepare a celebration meal for a friend who has just been promoted. He knows he only has time for one stop. He wants to pick up a growler, but he also wants to get a gift for his friend. Such a dilemma—unless he knows he can take care of both needs with one stop.
He pops in your door, orders a growler of his favorite IPA and finds a You Rocked It! gift basket for his friend that includes beer, snacks and cool beer glasses (with your brewery's logo, of course). Dilemma solved, loyal customer rewarded.
This is something you know oh, so well: meeting their needs is how you create loyal customers. Gift baskets can help.
3. Make your business stand out
Have you given thought as to how you can expand perceptions about your business and products in the minds of your customers? About how you can stand out in the crowd of businesses that your customers encounter every day?
In the wine business, for example, that can be tough.
Elizabeth Slater of WineIndustryAdvisor.com points out the crucial importance of showing customers how your winery is different from other wineries. "Without differentiation consumers will have a hard time remembering your business… After consumers have been to six or seven wineries during a day of tasting, they have a hard time recalling all the wineries they went to or what they tasted where."
Showcased prominently in a tasting room, gift baskets could make your winery stand out from all the others if, for example, you:
Show the versatility of sherry in cooking by putting yours in a basket with a recipe for Vegan Gravy along with mushrooms, soy sauce and fresh thyme;
Toot your winery's horn (discreetly) by highlighting an award in a creative and educational way. You might pay homage to the Persian roots of your award-winning Shiraz by tucking a bottle into a basket with pomegranates, walnuts and a book of poems by the 14th century poet Hafez;
Highlight the attributes of a specific wine in a visual and memorable way. Maybe build a basket with a Muscadet packaged with lemons and herbs to emphasize those aspects, or a Cabernet Sauvignon with plums and black cherries in cedar chips.
You get the idea. Gift baskets like these will be sure to catch the winery visitor's eye and make your place memorable, no matter how many other establishments your customers visit.
4. Jazz up the place
A well-designed gift basket, or a row of them, adds some visual "wow" to your shop, as much décor as product offering. Such high style displays, particularly if visible from the sidewalk, may draw new customers in, encourage them to hang out in your shop a little while, and spend a bit more money while they're there.
Don't forget to take photos of your gift baskets—they make ideal images for your website and social media.
5. Show customers who you are as a business
Gift baskets allow you to promote your brand, show customers who you are as a company, and educate about your product in a creative and "non-salesy" way.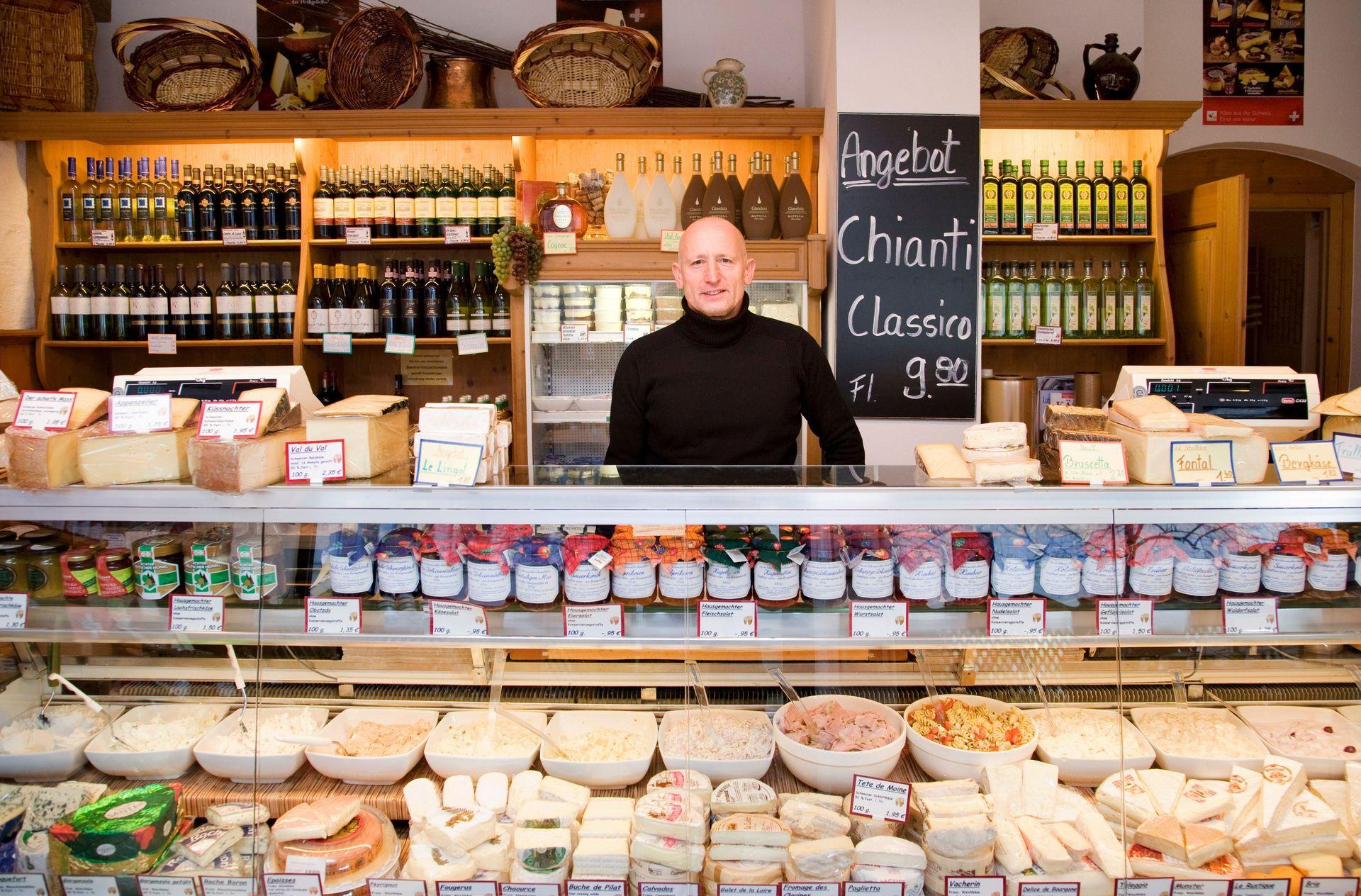 Let's say that in an analysis of your brew pub you come up with this list:
 - We're a fun, slightly whimsical operation and while we take beer very seriously, we don't take ourselves too seriously;
 - We like our planet and the creatures on it and want it to stay healthy;
 - We love introducing our lesser-known products to new audiences;
 - We want people to think of our beer as a great ingredient in food.


So you design a gift basket that hits every one of these points, made up of:
 - Three bottles of your new mead;
 - Traditional mead horn (with its quirky cattle-horn shape);
 -
Chalkboard sign
on which you've artfully etched: "Save the bees—I need my mead!";
 - Jar of honey from a local farm;
 - A flower seed packet, with the kind of flowers that grow well in your area and that bees love;
 - A printout with a short history of mead (and the long-lived discussion of whether it is actually beer or wine) plus a description of how you make your mead.
 - Your favorite bread recipe—made with mead and honey, of course.


And remember, wherever the gift basket goes, your business goes too, as long as you include a business card, brochure or some other business identification along with the basket.
6. Boost sales during traditionally slow seasons
Suppose your gourmet foods store doesn't sell big in the run up to Valentine's Day, except with chocolates, and you just figure that your customers don't think mustard, olives and tea are romantic.
With some thought and creativity you can prove that this is just an opportunity to show your customers how sexy your products can be!
How about a tongue-in-cheek Aphrodisiac gift basket with chili-infused dark chocolate, goji berry tea and virility-promoting olive oil? Or a "Germany is for Lovers" basket with a jar of Bavarian sweet mustard, hazelnut stollen, Niederegger marzipan and some spätzle?
7. Tap into trends
As a specialty store owner or employee, you have deep knowledge about your products, something that gives you an advantage over general retailers. You also keep up on the trends as they affect your products. Gift baskets give you another avenue to tap into those trends.
Suppose you read in
Specialty Food News
that in 2016 the sale of plant-based foods grew an impressive 8.1%. This might trigger the idea for you, a chocolatier, to put together a plant-derived food basket to showcase your vegan coconut-milk chocolate bars.
Or you note that Technomic Inc's 2017 Away-from-Home Study reveals that now $1 out of every $5 spent away from home is spent on hot or cold beverages. You decide to respond to that trend by adding aguas frescas to your product offerings and designing a gift basket to highlight that line.
Here's another trend to tap while you're at it: gift baskets for men. A couple of hot new gift basket companies, Man Crates and The Bro Basket, noted this trend and jumped on it, providing a variety of gift "baskets" that cater exclusively to the interests of men.
8. Give you a new way to network and build community
You know that being involved in your community is good for the soul and the bottom line. With gift baskets you'll be ready to celebrate a gallery opening in your neighborhood or the dedication of the new wing of the Children's Hospital.
And when you're asked to donate a basket for an event that honors the 1st Responders in your community, you'll be ready for that too.
9. Get your customers thinking
Let's say a customer who works for a good-sized corporation comes in the door because they're hungry, thirsty or just wanting to browse around. He/she spots your gift basket display and gets to thinking, "Hey, the holidays are coming, and I'm supposed to come up with gifts for our clients and employees, and, well, these look pretty amazing." And soon you not only have a sale and/or order for gift baskets, but you know your business will come to the attention of a whole bunch of potential customers, via an oh-so-welcome gift.
10. Create an experience for your customers
Specialty stores who are able to compete with big box stores and that really huge online shopping outlet (Do we even have to name it? No, we don't) do so because of their on-the-ground connection to people.
Baby Boomers and Millennials alike are on the hunt for services and products that are more personal, something that specialty stores can deliver on. "The secret of success for inspired, creative independent specialty retailers to prosper," says Danziger, "is the ability for them to really know their customers and deliver the valuable, unique shopping experiences these demanding savvy, eager-to-be-pleased consumers crave."


A well-designed gift baskets is an experience—much more than a product. Consider that…

 - A home spa basket, with bath salts, sprigs of lavender and a nice Chardonnay from your winery would provide everything that the customer, or lucky gift recipient, needs for an evening experience of soaking away the accumulated stress of life.
 - A gourmet food basket delivers an in-an-instant party, encouraging customers to take time for family and friends, even during the busiest of times.
 - A "caffeine is my life" basket from your coffee shop will make the perfect gift when your customer wants to support her friend during the run-up to her dissertation deadline.

11. Allow you to act quickly to respond to situations
Specialty stores must be nimble in order to stay profitable, while not straying too far from their business model and brand. Things are always happening and the ability to act fast based on new intel is crucial in meeting the needs of your current and potential customers.



Suppose you have a cheese specialty shop and you hear that there's a cycling tour coming through your area, resulting in an influx of tour de X followers. Nab that business by quick-as-a-bunny creating a Tour de Cheddar basket: a willow picnic basket (closes up nicely, has a leather handle) in which you show off your selection of fine cheddars, with crackers and pretzels. You throw in a cheese knife and napkins. Include a discount coupon from the wine shop next door (way to network!). Just like that you have something that the tour tag-alongs can grab on their way to a spot at the finish line.



And you accomplished this quick sale just by having gift basket supplies on hand.

With some thought, planning and experimentation, gift baskets will add a revenue stream that augments your brand, makes your store memorable, meets customer needs and connects you to your community. In addition, gift baskets are a great vehicle for selling excess stock.

Soon you'll be asking yourself, "Why didn't I think of this earlier?"



At

Almac

, we would be thrilled to partner with you while you take your first steps into creating gift baskets that boost your bottom line. We know our inventory inside out and upside down and can help you choose wisely from our vast assortment of baskets, boxes, crates and packaging products.

We take customer satisfaction seriously, too, and maintain a 5 star rating on over 230 customer ratings on TrustPilot.com.