Maybe you're not convinced that investing time in worrying about your brand is time well spent. After all, you're got a business to run. 
Well, trust me, you're going to want to focus on your brand.
Don't trust so much? You're not alone. 
The Edelman Trust Barometer, which has been studying trust for the last 18 years, shows that in the U.S., trust in all institutions has declined dramatically in recent years. In the last year alone, it dropped from 68% to 45%. (Canada is a bit more trusting, in general, at 62%.) 
"The result is an unsettled and unnerved public at large… In this year's survey there have been only losers, including business: the turmoil has had a clear, negative effect on Brand USA."
A mere 48% of the U.S. populace trusts businesses, a drop of 10% from last year, and this trust crisis pertains to both large companies and small local businesses. 
According to Forbes.com, the decline in trust has real consequences for businesses. It can mean that customers might not complete their online sale or want to share their email address with you (there goes your email marketing plan!). Or if they feel like they can trust your competitor more than you, then they'll buy from them instead.
But what does trust have to do with branding?
Everything. 
"Your brand is the sum total of your company's goals, values, and mission. It's a statement of your integrity, and a snapshot of the humanity behind your business."
    -    Jayson DeMers, Forbes.com contributor
In this distrustful climate, the simple fact is people do business with brands they trust. And potential customers can't trust your brand if you yourself don't have a firm grasp on what it is so you can portray it accurately and share it clearly. That's why we're sharing these 6 steps that will help you define your brand and gain consumer trust. 
Starting with…
#1: Step Up
What does your brand stand for?
What value does it offer to your customer?
Do these kind of questions make you queasy? Does this whole branding thing confuse you, maybe even intimidate you a bit? Well, it's time to step up and learn about it. 
For now, just take small steps in the right direction. Once you get familiar with some of the concepts, the learning curve gets a lot less steep and you'll climb up to a comfortable familiarity with the topic.
Let's start with basic definitions: 
The American Marketing Association defines a brand as "a name, design, symbol, or any other feature that identifies one seller's good or service as distinct from those of other sellers."
A brand represents your personality, story and values. It is created not just in the physical attributes of a product, but in the feelings that customers develop toward the product and the business who sells it.

"A product is what you sell, a brand is the perceived image of the product you sell, and branding is the strategy to create image."
    -The Branding Journal 
Branding is a shortcut that everyone uses to help them decide where to shop for the things they need and want. 
In effect, branding is the promise you make to your customers. 
Another reason to focus on branding is that it not only has an effect on customers, but also employees and collaborators. Successful branding adds to your image and may determine whether or not job seekers search you out, or whether other businesses want to partner with you. If they feel like your brand is something they trust and appeals to them, they'll want to align with you. And when someone asks, "Who are you working with?" they'll be proud to name your business. 
TIP: Brainstorm for the benefit of your brand
Remember that you don't have to—shouldn't—go it alone when defining your brand. Pull together some of your team (employees, customers, advisors, mentors) and try this branding exercise, which uses analogy as a tool:
Have each person think of a company in an industry different from yours, but which possesses qualities that overlap with your company (same value, price, target customers, brand voice, etc.);
Repeat, only this time select one of your competitors. Then go around the room and ask everybody to share the reasons why they chose the companies on their list;
Then discuss which of those companies might be the best match for yours in the two categories (different industry, competitor). 
This activity will help you identify the things that set your business apart and that make up your brand. With this information, you can market your company to emphasize these key qualities. 
For more activities like this one, see "Refine (or Define) Your Brand with These Exercises" on the Marketo blog. 
#2: Step by Step
Once you define your brand, take steps to make sure it is consistent throughout your business. 
Your brand should be revealed in:
Product and design of packaging;

Visual identity such as business logo, website design, colors/graphics in written communications, advertising, in-store décor;

In-store experience, customer service;

Pricing;

Voice/language you use in communications; 

In-store music, advertising, even in what customers hear when they're on hold;

Social media profiles and posts;

Photographic/video/illustration style;

Partnerships/sponsorships/charitable collaborations;

Swag.
TIP: The way you wrap your products should show off your brand. Send shoppers out the door with something that etches an image of your business in their minds, and in those who see the packaging.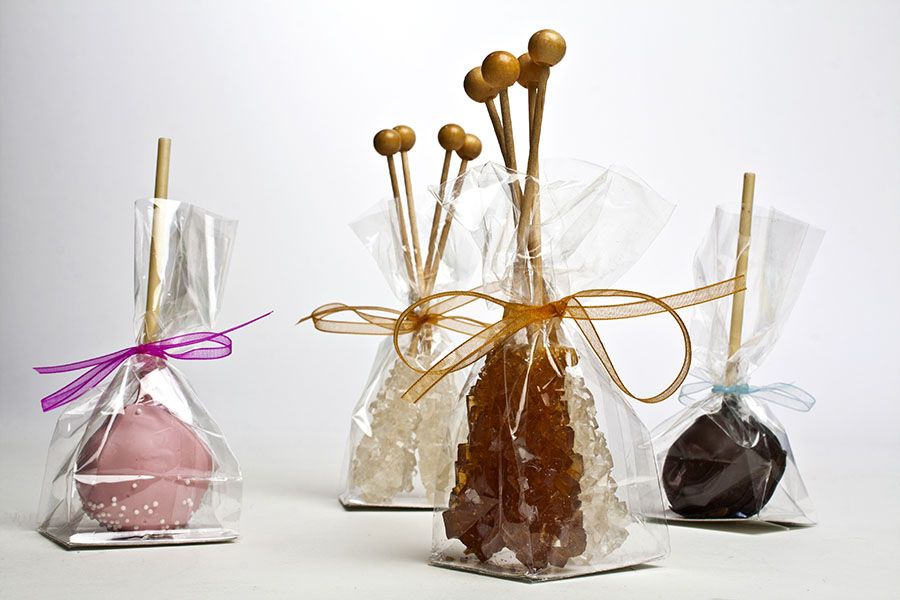 Suppose you are the owner of a candy store that specializes in products that are made right there in your shop and incorporate natural, locally-sourced ingredients. You value transparency, listing all the ingredients that go into your products in several highly-visible ways.
You'll want to use packaging that is as transparent as you are, such as these flat bottom gusset bags. Tie the bag up with a simple ribbon and the package is good to go. No frills, nothing hidden—you let the beauty of your candy shine through because that's your brand. 
Or maybe your gift boutique is full of classic, quality goods, with a nautical flair. You keep it streamlined and classy, sending the shopper home with their ocean-color-inspired scarf, wrapped in morning mist tissue, inside a navy blue box. Everything about that combination portrays your brand. 
#3: Step Down
Step down from the pedestal of "we will be all things to all people" and get clear about who you are and what you offer to potential customers. 
Clarity is crucial in branding. 
For example, if you're in the restaurant business, the folks at The Balance Small Business blog advise that you should be careful about mixing concepts. 
"In an attempt to stand out from the competition, you may be tempted to design your own concept—perhaps fast food Italian or a fine dining food truck. While originality is important… you want to make sure your restaurant concept is clear to the customer."
CASE IN POINT
In the book, Shops that Pop: 7 Steps to Extraordinary Retail Success, we learn about Patina Gallery of Santa Fe, New Mexico, and how it has earned a top-level reputation in a community that is awash in art galleries. 
The secrets to their success?
They know their context. Santa Fe is a locale with a lot of history (it was founded in 1610!), and the gallery, located in the museum district, honors that. Even the name was selected by owners Ivan and Allison Barnett with the local culture in mind: patina represents "beauty over time." 
They know their mission. This is a business that focuses on providing good service not only to gallery visitors, but also to the artists who create the products. The owners are working artists themselves, so they have used their artistic sensibilities to create a gallery atmosphere that is a work of art in itself. They pay artists fairly and frequently, making the gallery a popular choice for artists to display their work. 
They know the kind of products they want. Ivan says this about each product they select for their gallery… "It must be exquisite."
They know what kind of experience they want their customers to have when they enter the gallery. Patina Gallery invites artists to work right there in the gallery, so that customers can see the art being created. They also connect with groups traveling to the area and host private, catered, gallery functions. The Barnetts want their customers to experience a living artistic community, and their choices reflect that.
The Patina Gallery is successful because they are clear about who they are and what they are doing. 
TIP: What's your USP?
Your USP (Unique Selling Point) is what differentiates you and your product from the competition. Are your products cutting edge? Over-the-top luxurious? Locally sourced? Family-friendly and kid-safe? Do a portion of the proceeds go to a cause? 
The USP of your company is something you should know inside and out and be able to communicate clearly, and briefly. A fun project might be to work with your employees to develop and practice the "elevator speech" version of your USP.  (For info on crafting an elevator speech, see this article at MindTools.com.) This will allow everyone involved to communicate your brand consistently. 
#4: Get in step 
"Only the wearer knows where the shoe pinches."
old English proverb
Get in step with your target customers. Your branding should show that you know who you are serving with your goods and services, and are crystal clear on how your products will help them. 
"You have to know your customers and know them well, which is where small businesses have it all over the big ones."
    - Pam Danziger, author, market researcher and founder of Unity Marketing
Make sure you are constantly learning what the needs of your target customers are and are always thinking about how you can help to improve their lives. Do that, and they'll trust your brand over the competition.
TIP: Show your customers you know their world by showcasing your product being used by somebody just like them. Have you seen those Instagram reels that run under products while you're shopping online? Usually they show people using the products. This kind of promotion answers the questions that shoppers are often asking themselves, which are, "How would I use this? Would it help me?"
#5: Step smart
The 2018 Edelman Trust Barometer showed something else that's really interesting. 
"People have a renewed faith in credentialed voices of authority. This year's rise in the credibility of experts suggests that peer information may be under greater scrutiny in the days ahead… In a world where media confusion is causing a churn of trust, voices of authority are now regaining credibility."
This is good news for you. Because of your deep understanding of your products, and knowledge about how they serve the customer, you are an expert. Leverage that expertise to gain consumer trust and increase sales. 
TIP: A curated gift basket is a great way to educate customers about your products and demonstrate your brand without being all "salesy." 
Example:
Your coffee shop sells Guatemalan coffee beans. You select your suppliers carefully, with an emphasis on sustainable production like "made in the shade" methods. These methods help to preserve habitat, reduce pesticide use and are bird and pollinator-friendly. Your purchasing choices also help the Mayan people grow and sell their own crops. 
Show off your brand with a Guatemalan Sampler gift basket that lets folks in on your excellent choices.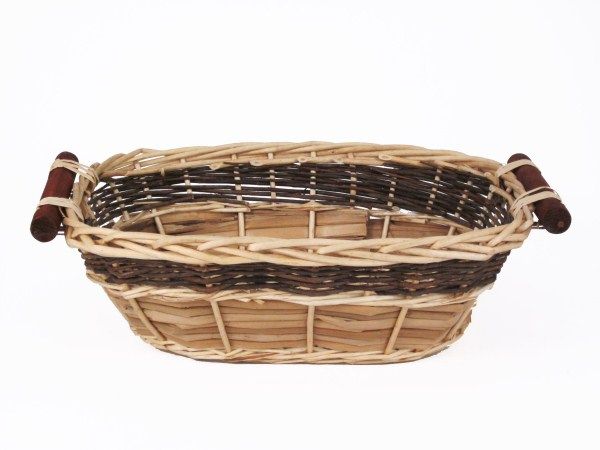 Start with a two-toned willow basket;
 Protect the basket items and keep the look natural with wood excelsior shred in the bottom of the basket;
 Add small bags of coffee grown in different regions of Guatemala: Highland Huehuetenango, Fraijanes Plateau, and the New Oriente.  
Include a I heart Guatemala travel mug; 
Slip in a brief pamphlet you've printed up that talks about the attributes of Guatemalan coffee (full bodied, with a toffee-like sweetness and a touch of chocolate flavor) and outlines the key points that guide your purchasing ethos. 
With this approach, your customers leave your store not only with a promise of many well-caffeinated moments, but an idea of the kind of business you run. They know your brand. 
Almac Imports has a history of service to its customers—55 years worth of history, in fact. Our brand has been tried and tested, and our attitude of "growing our reputation, one customer at a time" has led us to maintain a 5 star rating over 230 customer ratings on Trustpilot.com. 
We serve a broad cross-section of industries, including food service, gift basket suppliers, catering, specialty retail stores, hotels and bakeries, and are trusted by businesses all over the U.S. and Canada. 
Let's create something together… visit our website today!