Baby Boomers may be passing the torch of "largest generation" to Millennials, but when it comes to consumer spending, they ain't done yet. 
In 2017, 50% of the population of the U.S. was over 50, a group that accounted for 50% of all spending. Over the next 20 years, Baby Boomers will inherit $15 trillion and be in charge of 70% of disposable income. 
 Canada has more than 7.1 million grandparents, and around 600,000 of them live in the same household as their grandchildren. 
In North America, 8 Baby Boomers are becoming grandparents every second of the day. 
But get this: a mere 5% of advertising is targeted to that group. 
Are you guilty of ignoring this demographic? Do you, like so many retailers, hone in primarily on the Millennials?
It might be time to change that. 
MEET THE GRANDS
One way to meet seniors where they live is to focus on a very crucial role that so many people step into at this stage of their life: grandparent. 
"Boomer grandparents are taking grandparenting to the next level. They're not standing back waiting to be invited into their grandchildrens' lives. And they're not just showing up at the baby's delivery; they're staying engaged with their teenage grandkids," 
Lori Bitter,  
Grandparent ranks are growing and people are living longer. These two factors mean that more and more people will be grandparents, and they stand to live a lot of years in that role. 
Grands are also in better health than in the past, and have more money (often working longer than previous generations) to spend on their grandchildren. 
Lori Bitter, author of The Grandparent Economy: How Baby Boomers Are Bridging the Generation Gap, stresses the impact of grands. 
"Now that the Baby Boom generation is becoming grandparents," she says, "the sheer size of the market is compelling. There are more than 100 million people over the age of fifty. By 2020, 80 million older adults will be grandparents."
And that's only referring to "official" grandparents—what about the surrogate ones like grand aunts and uncles, long-time neighbors and friends, step grands, etc.?
Now that's a market worth pursuing, don't you think?
How seriously do grandparents take their role? VERY! One indication is the amount of attention they give to deciding what their grandchildren should call them. According to an article on Forbes.com, you can get no less than 72 million results when you google "grandparent names." The American Grandparents Association website, grandparents.com, has written 19 articles on the topic!
Shop 'til Nana drops: An AARP study showed that 65% of grandmothers shop with their grandchildren. 
Good to know: 
The grands are pretty tech savvy too. 
They may not be early adopters, but they are catching up. In 2017, 4 in 10 seniors had smartphones—twice as many as in 2013.
Of the over 65 crowd, 67% use the internet. Lots of them shop that way too. According to Coming of Age, a 50+ marketing agency, this demographic outspends younger shoppers two to one online, shelling out $400 billion on goods and services. 
And according to ImmersionActive.com, 33% of tablets are owned by the 50+ crowd and 40% of Apple products are bought by Baby Boomers. 
JOIN THE TREND
There are a number of brands who are tuned in to the grand demographic. As reported at Forbes.com, Club Med, Apple, Heinz, BMW and Disney are just a few of the brands who recognize the important role that grands play and are creating intergenerational marketing campaigns that incorporate grandparents into portrayals of family life. 
Some colleges have changed "Parents Weekend" to "Family Weekend" and invited grandparents to come along to check out the campus.  
For tips on reaching this demographic, read SemRush's blog post, "7 Tips for Marketing Effectively to Seniors."
Link: https://www.semrush.com/blog/7-tips-for-marketing-effectively-to-seniors/
GIFTING, GRANDPARENT STYLE
"The simplest toy, one which even the youngest child can operate, is called a grandparent."
Sam Levenson
Grandparents are generous. They love nothing more than to splurge on their grandkids. But they aren't always sure what to give, and hate the idea of messing up the opportunity to delight their grandchildren. That's where you can come in. 
Think ahead:
Every May/June, a ton of bewildered-looking folks wander the halls of retail, trying to find something for their grand grad, something that isn't, well, lame. 
When you anticipate this need, you can be ready for them. To that end, can we suggest that you…
Have your employees sport a button that says, "Ask me about gifts for your grad!"

Display (front of store, preferably) currently-hot items for graduates

Provide some smaller gifts that a grandparent could choose to accompany the traditional greeting-card-and-money gift. Funny figurines, laugh-worthy tee shirts, even something along the lines of this have-fun-anywhere portable table tennis set. Also popular are creative packaging for gift cards. 
Think year-round: 
"While Christmas gifting accounts for roughly half of the typical gifters' annual budget (about $2,000 throughout the year) that leaves another half of the annual spending, or $1,000, for holidays and occasions that happen through the rest of the year… However, most retailers don't even think about gifting except for the vital fourth quarter period, or beyond the usual gifting holidays. This is a big oversight because shoppers need good gifts ideas and services such as gift wrapping throughout the year."
Pamela N. Danziger, Shops That Pop! 7 Steps to Extraordinary Retail Success
Grandparents need help finding the best gifts for their grandkids at Christmas, yes, but also at other times of the year. 
Birthdays come around, and graduations, and since the grandkids are into Easter, Halloween and Valentine's Day, the grands are too. The best approach is, whenever you are working on promotion for a specific holiday or event, take a moment to come up with gift ideas for grandparents. Then think about how you can share your ideas with senior shoppers. 
MEET THEIR NEEDS
Retailers who are successful with Baby Boomers are ones who meet their needs and offer services and products that make their lives easier. 
Hire with care: 
When hiring, ask questions related to this demographic, such as, "Do you have a close relationship with any elders? How do you feel when interacting with senior citizens? What ideas do you have for improving customer service for seniors?
Provide staff training on working with seniors: 
A few pointers include:
Slow down your speech and speak up, but don't yell or be condescending about it. 

Don't assume they can see well. Look for indications that they may be struggling to read something, such as squinting.

Instead of pointing to a section of the store, offer to lead them there. 
Resource: This article, "5 Ways to Improve Customer Service for Seniors" from Entrepreneur.com has some additional tips for you. 
Adopt a concierge mentality:
A concierge mentality means you provide the products and services your customer needs, or you point out how and where they can find it. Grandparents have the potential to become loyal customers to retailers who help them out. They respond well to face to face interaction with staff who listen patiently. 
Offer discounts: 
Everybody loves a deal, and the grandparent demographic is especially sensitive to price. They go out of their way to visit stores that have sales, they clip coupons and scan ads. Give them a reason to come your way. 
Think of their comfort & needs:
Try to look at your store from their point of view (or recruit a senior to help in the effort). Is the lighting adequate? Is the music too blaring? Is there a chair nearby for a quick rest? 
Some shops have changed their check out areas to a side-by-side arrangement. Without a giant counter in between them and the clerk, senior shoppers can hear better and feel more comfortable chatting with the staff. It's a great opportunity to build a relationship with the shopper and increase the chance for upselling. 
Be non-intimidating:
Retail situations can be overwhelming to some grands. Look for ways to tone it down a notch. 
A chalkboard with "Top 10 gifts your kid or grandkid would love for Christmas" in large letters gets your senior shopper started, and then an employee can approach with a friendly, "Do any of those ideas sound like a good match?"
Or sidle up to a frazzled-looking senior and before asking them the usual "Can I help you find something?" offer them a drink of water/coffee and a chair.  
Consider the impact of your store layout:
Traditional retail set-up are modeled after racetracks. Shoppers move around the perimeter, looking at the products and departments that are arranged in the center. 
A better model for shoppers, particularly the senior demographic, is to human-scale the arrangements. Departments become more like rooms, inviting the shopper in—a much less intimidating design. Small vignettes showcase merchandise (and avoid the too-high or too-low shelving problem). They also allow the shopper to see products in relation to each other, which has the nice side effect of encouraging multiple purchases.  
Help with packaging:
Stiff finger joints are problematic when it comes time to wrap a package. Grands don't want to get the perfect gift and then mess up the presentation with a botched wrap job. Help them out by making available (or providing for free, to really impress the customer) bags and boxes that take the worry out of wrapping.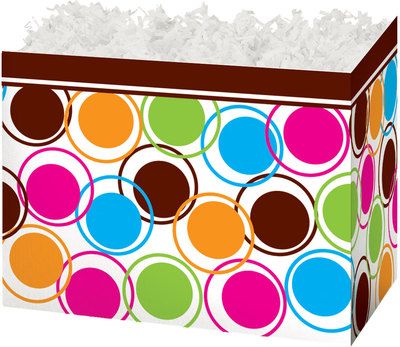 This designer dots box, filled with crinkle cut paper shred (a festive touch that also protects the gift item) makes up a package any grandparent would be delighted to give. 
A gift tote is an example of packaging that does double duty: showcasing your product and presenting the gift with flair.
Forking up for fashion: According to The Grandparent Economy, by Lori K. Bitter, 43% of grandparents buy clothes for their grandchildren, close to $1,000 annually.
WORK ON GETTING A "GRAND" REPUTATION
 "Humans look to others in their social groups to help inform their choices. That's social proof. We want to make the right choice, so we look at what 'society' at large does to figure out the correct action in a given situation."
Kali Hawlk, on Shopify's article, "Defining Social Proof: How Retailers Can Use Conformity Bias to Bolster Sales"
The Baby Boomer demographic is a major word-of-mouth crowd. A whopping 96% pass on service and product information to friends. 
Help them along with this by encouraging them to share their delight in your products or services with other grandparents. 
Some examples include: 
Show off testimonials from an enthusiastic grand customer with in-store displays and signage that incorporate their words and photos. Picture this: a photo of a grandchild holding high their new (insert product here), with "My grandson is over the moon with his birthday gift! Thanks for the suggestion!" Share the same on social media. 
Even grands who aren't active on social media can get in on the review action. Asking politely in an email will often result in feedback. You can even ask directly: Do you think other grandparents would enjoy giving this item as a gift? How was the service for you? Be sure to follow up any reviews with a word of thanks. Courtesy goes a long way with everybody, but with this demographic, it's gold. 
CELEBRATE GRANDPARENTS
Why not help the recipients of all this grandparental love and affection return the favor with a special promotion for Grandparents Day (Sunday, September 9th)? 
Celebrated since 1978, Grandparents Day lets everyone pay homage to the grands in their lives.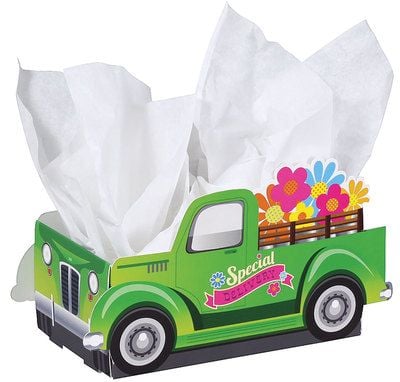 Get creative with your packaging for this special day with…
Special delivery for grandpa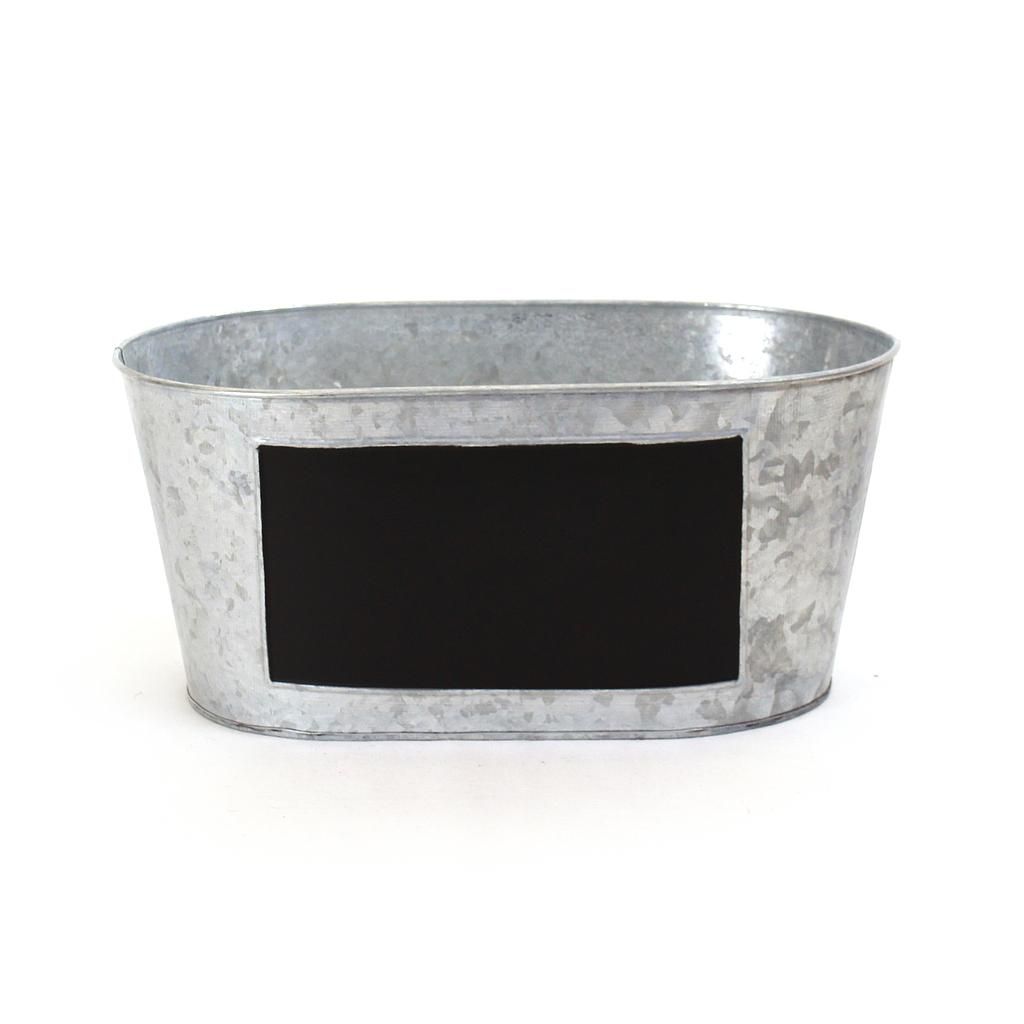 Something to involve the whole family
Use an oval metal basket with chalkboard side panel for a floral arrangement. Provide the chalk so the grandkids can customize the message on the side. "Happy Grandparents Day, Yaya! We love you!"
"Grandchildren are the dots that connect the lines from generation to generation."
Lois Wyse
Almac Imports has been a family-run business since 1963. Young-at-heart customers are dear to our hearts, so we love to help retailers cater to this demographic. 
We sell baskets, boxes and packaging supplies to caterers, hotels, supermarkets, bakeries, gift basket designers, chocolate shops and more—if you display your products or package them for resale, we have what you need. 
To learn more about our products, visit our website today!