Valentine's Day is the first big gifting event of the year. But according to a
study by the National Retail Federation
, customers are projected to spend less on Valentine's Day in 2018 -- the first drop in three years.
That's your cue to get creative!
Would you like to surprise your customers by approaching the holiday of love in a less-than-usual way, thereby goosing them (metaphorically speaking!) into purchasing from your business?
At
Almac Imports
, we've been on a quest to find you some fresh ideas to make this Valentine's Day a surprisingly profitable one for you. 
Starting with...
#1 Make a surprise appearance
As reported in
CBC news,
pop-up shops are a smart trend, and one not likely to disappear any time soon. Pop-ups began so that online businesses could experiment with a physical storefront, but the idea has morphed into a way for all kinds of brands to market products, change shopper perceptions about their brand and encourage them to make the trip to permanent brick-and-mortar locations.
Case in point:
For a short time last June, Ikea Canada opened the Ikea Play Cafe in Toronto and it ended up being enormously popular. Shoppers played with a huge pinball machine, tasted meatballs and shopped from a sampling of Ikea's kitchen wares.
Another example--
one pop-up veggie restaurant
(dubbed Veggie Pret--its home restaurant is Pret a Manger) opened in london's Soho district and is was such a big hit, they extended their stay and then finally made it permanent and opened a second Veggie Pret in another location.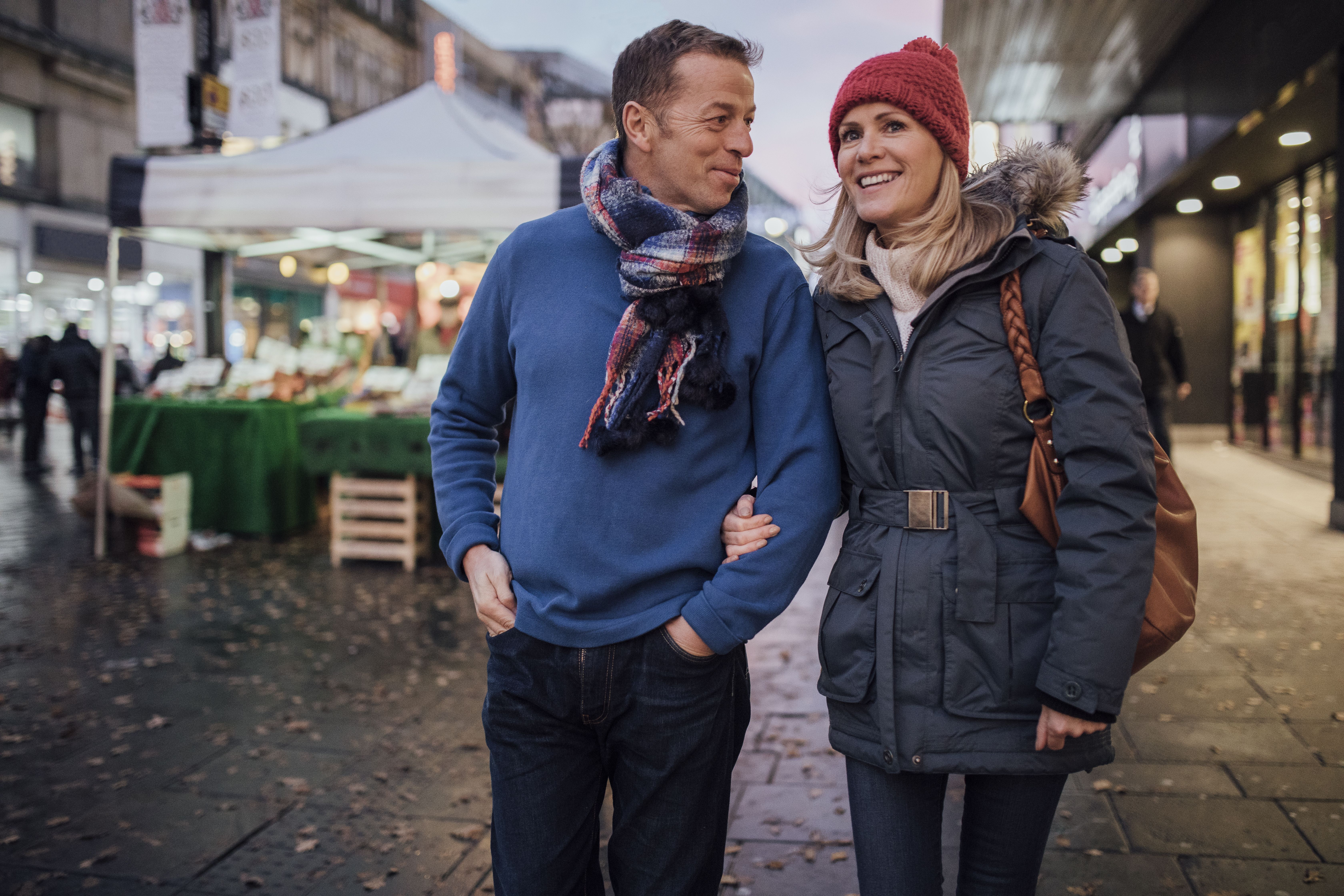 If you jump on the pop-up bandwagon...
you might decide to showcase a particular segment of your business, as Ikea did, or you might join the fun--and capture existing foot traffic--during a special event in your community. 
Here's a resource for you: Shopify.com has a list of reasons why pop-ups are a good idea and and a guide on how to set one up in, "The Ultimate Guide to Pop-Up Shops."

TIP: Draw the shoppers into your pop-up space by appealing to their senses. Make sure they can catch a whiff of your cinnamon rolls/candles/herbal scrub or taste a sample of your toffee/pesto/buffalo jerky. Whimsical flags flying and/or hip-shaking rhythms will appeal to their eyes and ears too.
#2 Help them get ready for the love
In your store, on social media, in blog posts or via email blasts, count your customers down to the big day. 
It's an especially kind thing to do to remind those procrastinators out there. 
And while you're at it, include fun facts in your communications, like "Did you know that in Japan, it is women who give men chocolate for Valentine's Day--not the other way around?" and "In Demark, friends and lovers give each other snowdrops--pressed white flowers--on Valentine's Day."
You can also offer fun and creative suggestions for Valentine's Day dates, such as:
Recreate your first date

Rent your partner's dream car and take him/her out for a spin

Play a racy board game for two

Show you're on board with a "love me, love my dog" kind of person by setting up a date at the dog park for the three (or more?) of you.
Throw in recommendations for specific products to bring along on the dream date (from your product line, of course). 

#3 Show them the love
If you show customers the love, chances are good that they'll return the favor. Just as in a personal relationship, small efforts may matter as much as grand gestures.

Case in point:
Eatz Chez Vous in Dollard des Ormeaux, Quebec, is a business that does catering and provides ready-to-eat meals, baked goods, comfort foods and special holiday treats for people on the go. 
Using a big bulletin board, they keep track of their customers' favorite dishes. When they get ready to create that dish again, they contact the customer and let them know to "come and get it."
Small detail? Sure. But it lets the customers know that the folks at Eatz Chez Vous care, and are paying attention. It's just the sort of thing that creates customer loyalty.
#4 Create a loving mood
Almost everybody shops online, but the majority of purchases are still made in store. Reasons include the desire to feel or test out a product, concern about shipping costs, wanting to get it NOW and worries about the hassle of product returns. All this keeps customers shopping at brick-and-mortar stores.
Even 50% of that online-since-birth demographic--millennials--still likes to browse and buy in person.
Are you courting your customers in your retail space? Do they feel the love when they walk in the door to your establishment?
Some of the ways you could create a unique Valentine's Day ambiance in your place of business include:
Let them show off...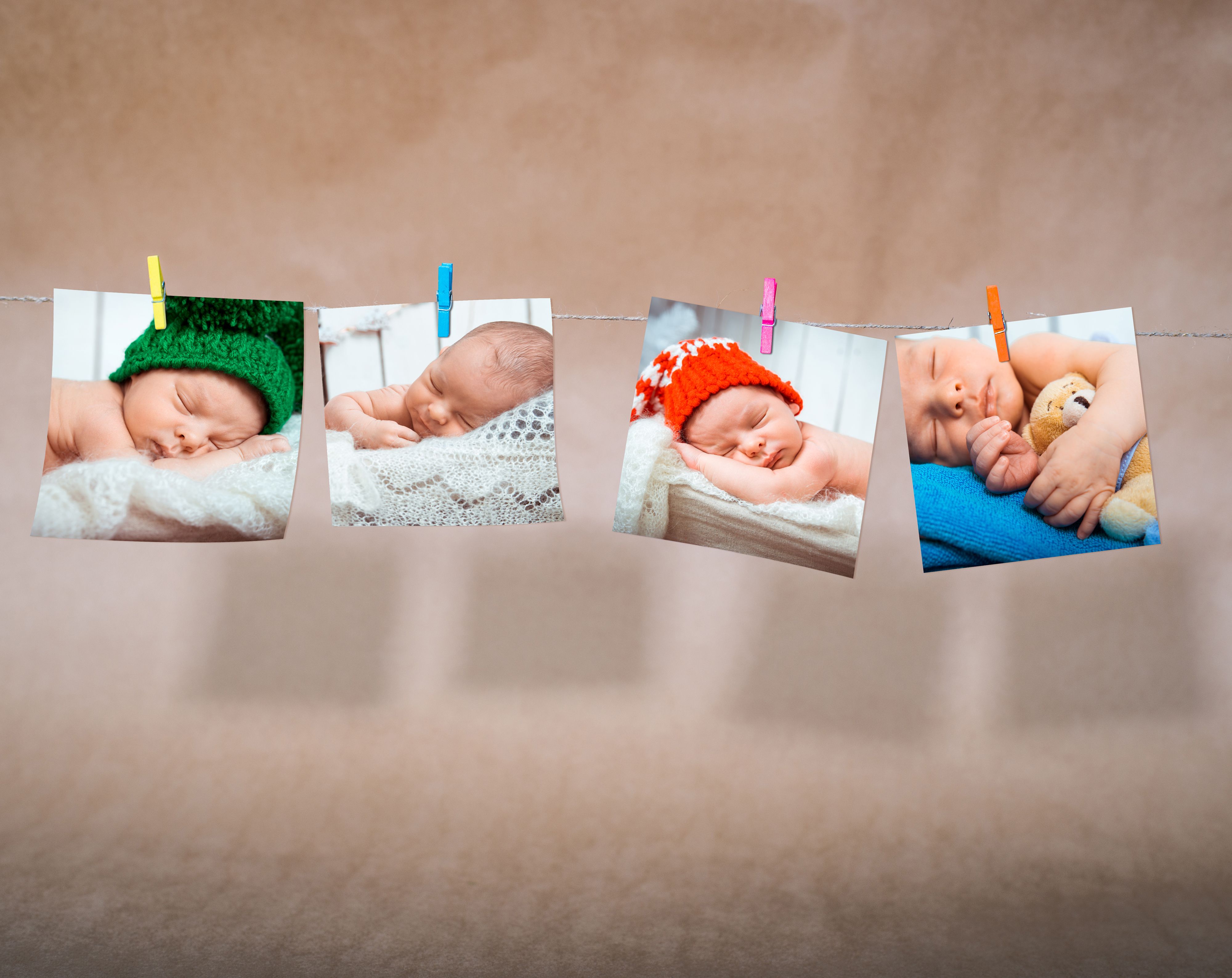 With photos...
String a rope across the room and start a "Look at What Love Made!" line of baby photos. Or create a collage titled "Love Wall of Fame" where employees and customers can stick photos of loving couples (themselves and others) to inspire romance. 
Post images of the photos on your social media with love-inspiring quotes like, "Babies are such a nice way to start people." (Don Herold) or "What the world really needs is more love and less paperwork." (Pearl Bailey). 



Let them create...
Provide a "Make your own Valentine's Day card" station with paper, markers, glue dots, snazzy red & white tissue paper, etc. Have your staff make up some sample cards for display and inspiration.
Feed the love...
If you deal with food in any fashion, you can have some slightly naughty fun with your customers by sharing recipes or creating a menu with aphrodisiac treats. Fennel salad and fig tart, anyone?
Encourage the love...
"You and I, it's as though we have been taught to kiss in heaven and sent down to earth together, to see if we know what we were taught."
-- from Doctor Zhivago, by Boris Pasternak
For the month of February, you might put a French courting bench in a discreet corner, and let the smooching begin!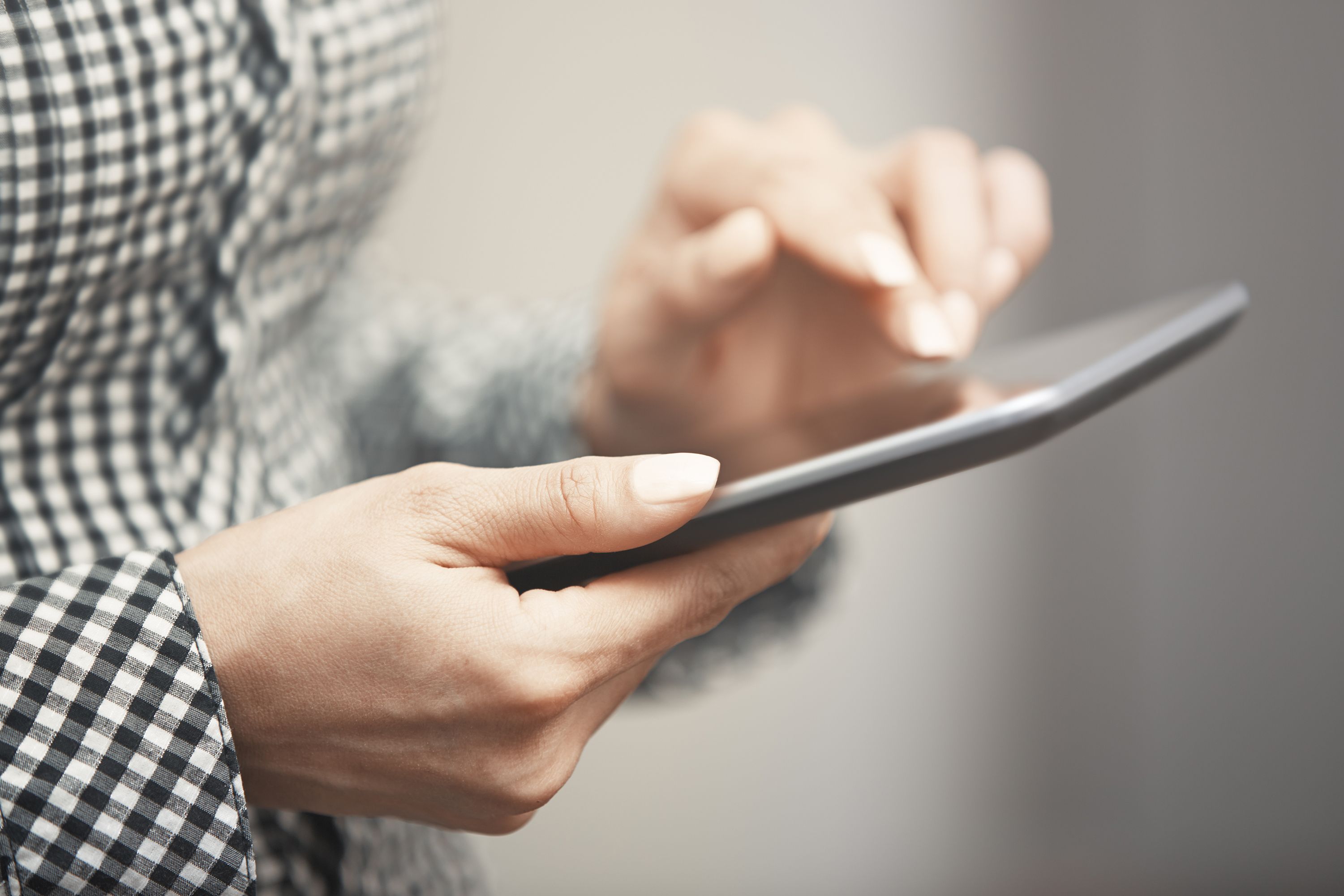 TIP: When customers are feeling the love, that's the moment to get them to share it.
One creative retail operation takes advantage of this by setting a tablet on a small table near the checkout area, with handy links to several review sites.
A small sign invites the customers to go ahead and share their delight with others, right there and then! 
#5 Share the love
Valentine's Day is the perfect time to show your customers that you're a caring company. 
Retail Rescue makes the case for a caring approach in the white paper, "Retail Rescue: 2018 and Beyond."
"Does your store exist only to sell products? Or is there a bigger idea than just being another store that sells 'stuff'? For your customers their purchase decisions are often more emotional than they are rational. It's easier to match your customer's values than your competitor's prices."
Case in point:
Yoobi sells eye-catching school supplies. Their products are fun, whimsical and unique, and you'd probably fight your kid for them (French fry eraser? Googly-eyed binder clip? Give me those!). 
But Yoobi also has a mission, one they share every chance they get:
"We think that school supplies should be available to every child in every classroom, and teachers should not have to spend their hard-earned money to make that happen."
To that end, Yoobi donates one item for every item purchased to classrooms in need across the United States. Since they launched their business in 2014, they've donated school supplies to more than 3 million kids. 
And they really went to work during 2017's epic natural disasters, donating supplies to Texas schools after Hurricane Harvey, and supplying backpacks and supply bundles to Sonoma, California grade school children who lost their homes or schools in the fires. 
That's not only good, but good for business.
According to Rebecca Greenfield, of Fast Company, this system of buy-one, give-one-away is smart branding.
"When faced with the choice of purchasing a pencil from an established, just-for-profits company," Greenfield says, "or one from a newcomer with a mission, many consumers will choose the latter." 

What are some ways your business could share the love this Valentine's Day?
Could you undertake a buy-one, give-one-away promotion for the month of February? Or host an awareness-raising event in your store to highlight a particular issue? Or give a discount to customers who donate to a specific cause?
Key to this strategy is being in touch with the causes your target customers care about. Do the research--share the love.
#6 Curate a collection
Why not help put shoppers into the purchasing mood by creating a Valentine's Day Gift Guide?
Here's a good resource: VendHQ has a blog post on this very topic titled "How to Create Holiday Gift Guides That Inspire Shoppers & Increase Sales." The ideas can be adapted to fit any season.
They offer this stellar suggestion for your gift guide: 
"Showcasing individual items is great, but you should also consider throwing in a few bundles or gift sets here and there. It'll give you the opportunity to showcase items that go together, while subtly upselling products at the same time."

TIP: Talk to your suppliers
VendHQ makes this fine recommendation (and we at Almac wholeheartedly agree): seek input from your suppliers when creating a gift guide. Ask them which products are trending. They have a unique perspective, and being on talking terms with vendors and suppliers is good for your business overall.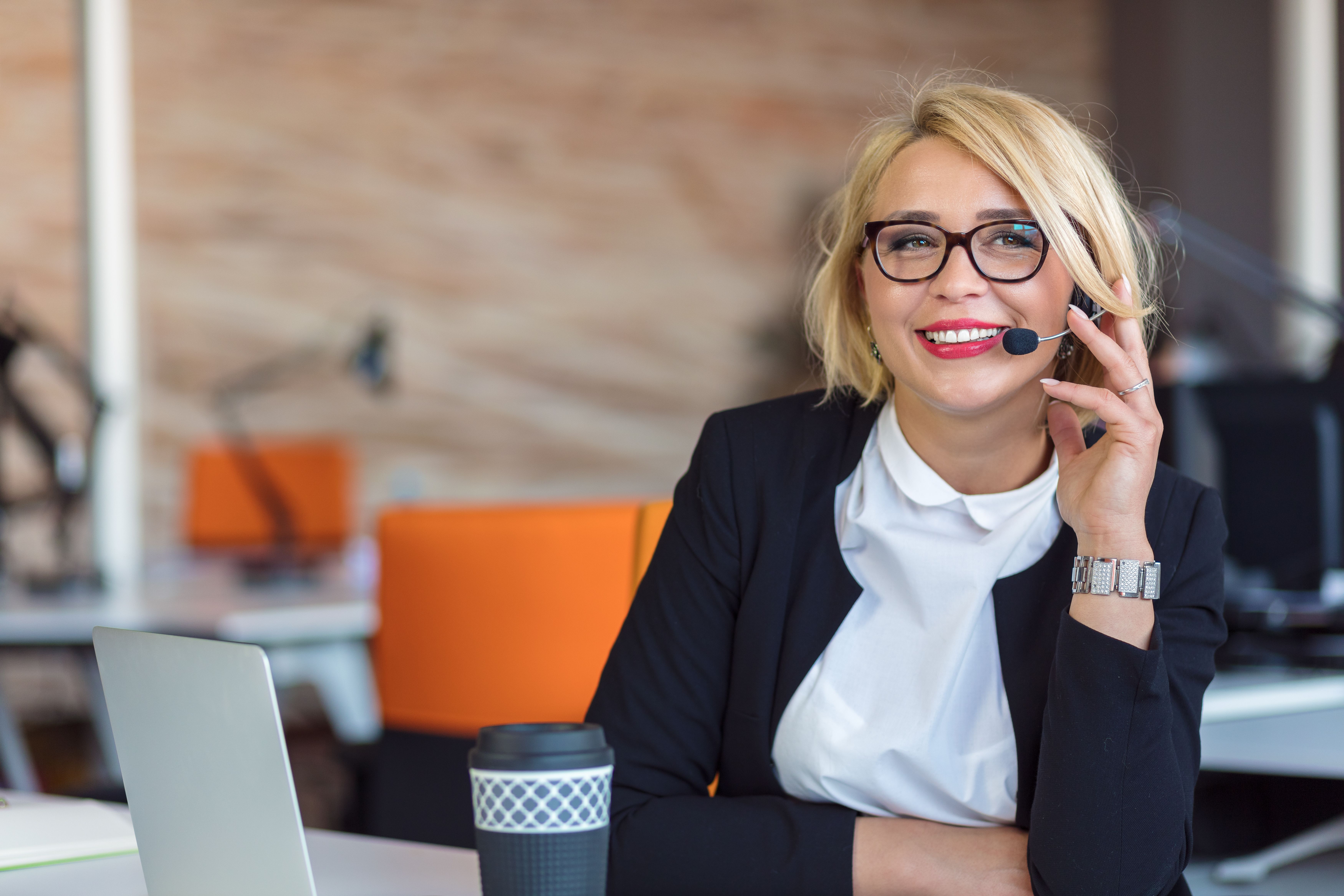 #7 Join together to amp up the love
There's no reason you have to go it alone in your efforts to surprise and delight customers this Valentine's Day. Collaborate with other businesses and everybody, including the shopper, wins.
Case in point:
As reported in
Gourmet Retailer
, littala (a New York tabletop market) recently joined up with Boston-based Alice's Table (an online community of flower arrangers) to offer flower arranging classes. The sessions are held at littala and led by Alice's Table event executives. For a fee, students in the class design a flower arrangement and take it home in a Kastehelmi vase. 
The students spend at least two hours in the store, which is long enough for the littala staff to do some soft selling.
Note: In-store classes have been proven to build customer loyalty. They also set up great photo ops, and the images can be used on social media.  
If you happen to be a downtown establishment, try putting together a "Get Romantic Downtown" basket with items from various stores and discount coupons for downtown eateries. You might work with your area's Downtown Development Association (or equivalent organization) on the project.
Good to know: Consumers still have a sweet tooth. According the the National Retail Federation, for those who are celebrating Valentine's Day, 50% plan on buying candy. 

#8 Package to perfection
Who doesn't love a gift that is already wrapped, lovely to look at and ready to give?
But maybe you're wondering what to bundle and how to tie it into Valentine's Day. There are tons of options, so get creative.
If your brand is whimsical and light-hearted, try a "Kid at Heart" package. Fill a little red wagon with toys, candy and games--and watch the shoppers roll it out the door.

At Almac Imports, we get it.  Our success, like yours, depends on happy customers. That's what we strive for every day, and judging from the reviews we get on TrustPilot, we've managed to hit the mark quite a lot.
But we don't take anything for granted. For our customers to show us the love, we focus on making them happy, one interaction at a time.