The shoppers are all at home, nursing a hangover or fine tuning their list of New Year's resolutions. The weather encourages them to cozy up on the couch. What's a retail operation to do?
Plenty.
Whether you're in the business of selling food, flowers or flannel, you don't have to sit still for the post-holiday sales slowdown.
We've compiled a list of Do's and Don'ts that will help you cruise successfully through this season, with ways to get the shoppers shopping again, and with action items to ensure the year-round success of your business.
DO have another sale
We know, it seems like you just did that, but discounts will draw customers back in. Here's your opportunity to send fall and winter inventory out the door. Mark it "clearance." Shoppers love that word. It's also time to reel in those who still have gift cards in their pockets.
Try this: include a "sale within a sale" to reward those customers who have gifted you with their email address. A coupon for an extra 10 or 15% off of the sale price, for example, might get them off the couch and into their shopping shoes. Put an expiration date on the coupon to hurry them along.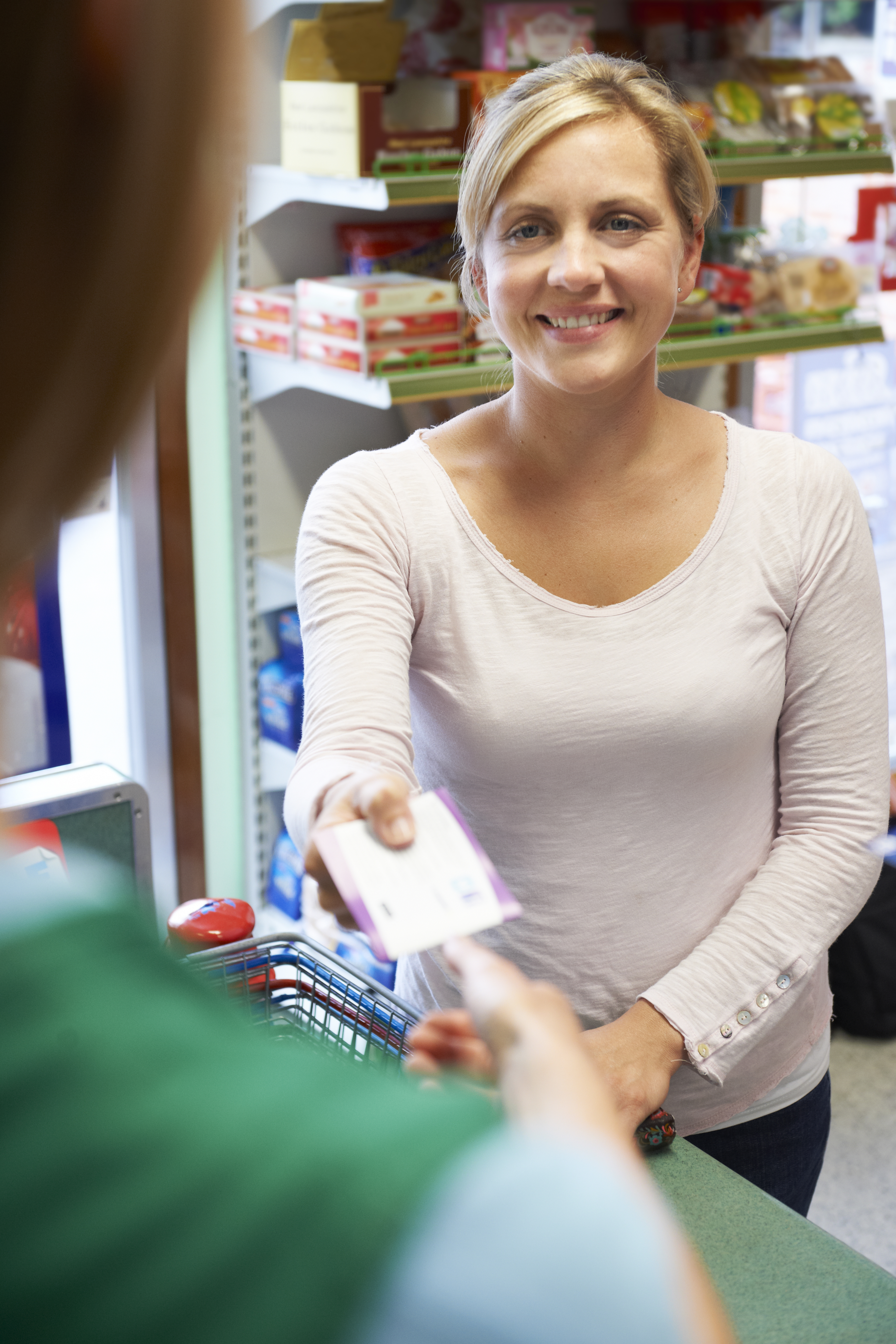 Did you know?
A study led by Dr. Paul J. Zak, professor of Neuroeconomics at Claremont Graduate University showed that coupons actually affect the emotional state of people. Coupon recipients had a 38% rise in oxytocin levels, their heart rates decreased by 5% and respiration rates dropped 32%. 
Isn't it nice to spread that kind of happy?

DO think like your customers
Come January 1st, there's a switch in attitude. People are generally in a different, potentially more serious and frugal, mode. The revelry of the holidays is behind them, and they are resolved to, well, whatever they have resolved to do. Don't think of this as a bad thing for your business, just know you have to market to this "fresh start in the new year" mindset. 
Maybe they've resolved to be smarter financially.
Cater to that by emphasizing cost savings in your marketing.
Maybe they've resolved to get more organized.
Cater to that by bundling products that will help them in their quest.
For example: put office supplies and a planner (like this fun "Good things come to those who hustle" one) inside an elegant black & silver faux leather container that'll look amazing on their desk. 

.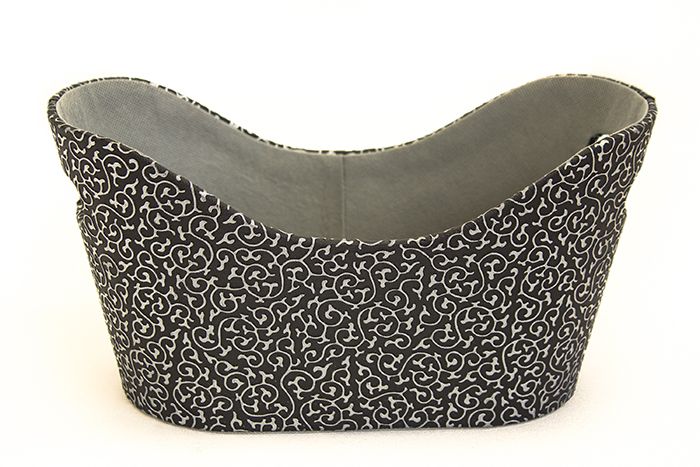 Maybe their goal is to get healthier.

That's your cue to package up healthy snacks, exercise tools and a delightful mug that reads, "I will never break up with gym--we just seem to workout."

Think like your shoppers, package products accordingly and let the buying begin!

DON'T stop celebrating
There's plenty happening after the holidays. 
In the U.S., Martin Luther King Day (third Monday in January) commemorates the birthday of Martin Luther King, Jr., an advocate of non-violent resistance and recipient of the Nobel Peace Prize for his leadership in the civil rights movement. MLK Day of Service is the only U.S. holiday observed as a national day of service with the motto "a day on, not a day off." Many people take the day to volunteer for a cause. Some people will go shopping.
It's an ideal day to help customers do both.

For example, you could: 
Donate a portion of the day's sales to a charity or nonprofit in your community.

Give a discount to people who bring in an item (canned goods, blankets, jackets, books, etc.) to be donated to charity.

Post a sign-up sheet at your business in the days leading up to MLK Day and invite people to join you and your staff in a volunteer activity such as a highway cleanup, serving at a homeless shelter or filling care packages that will be sent to military men and women who are serving overseas. 

Whatever you do to celebrate this day, be sure to share your activities on social media and include quotes from Dr. King such as...
"We must accept finite disappointment, but never lose infinite hope."
For more ideas and inspiration, visit MLK 365.
There are plenty of other events to celebrate in January and February too.
Did you know it's Hot Tea Month and National Bath Safety Month? January 6th is Epiphany, Cuddle Up Day and Bean Day. January 20th is Penguin Awareness Day and the 27th is Chocolate Cake Day. Wow--so much to choose from!
You might celebrate Hot Tea Month by designing a gift basket with Darjeeling, Oolong and Matcha and a tea cozy. Add this adorable hedgehog tea infuser for a bit of whimsy.
What products could you package for Cuddle Up Day? How about a basket with a toasty robe, massage lotion and some come-closer cologne?
And get this--January 24th is National Compliment Day. Why not celebrate by challenging your employees to go all out in complimenting each other and the customers on their great attitudes, excellent taste in products and eye color?

TIP: If you're worried about inappropriate compliments and wonder what's allowed and what's not (and who isn't these days?) read, "How to Prevent a Hostile Environment in Your Retail Store" by The Retail Doctor. 
Offer compliments, too, to your fellow business people, suppliers, vendors, etc. Get on review sites and write glowing testimonials for them. They might just reciprocate! Share the accolades )using #NationalComplimentDay) on social media posts. 

Don't forget Mardi Gras on February 13th. It'll be here before we know it. Why not package some products using the colors of Fat Tuesday?
They are green (for faith), gold (for power) and purple (for justice). 

Create a laissez les bon temps roulez--themed floral design 

by arranging purple blossoms (delphinium, dianthus, iris or larkspur?) and greenery (myrtle, lemon leaf or leather fern?) inside this gold oval metal basket.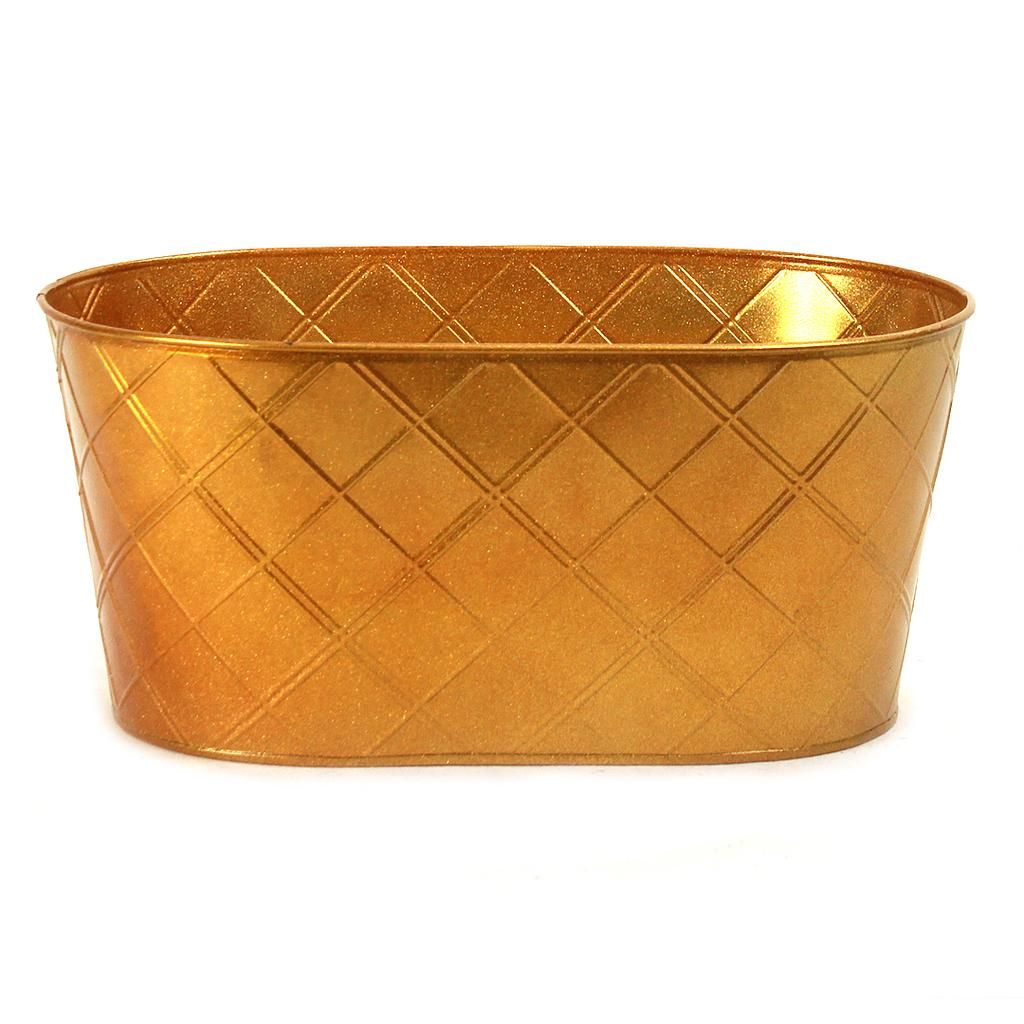 Or box up some 
Mardi Gras-hued cookies or candy in a gold gable box.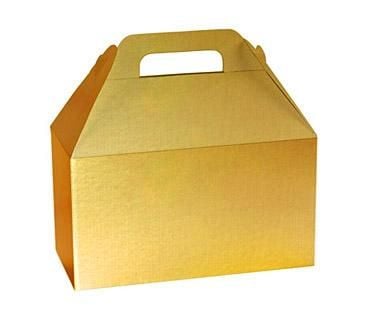 Nestle delicate products in 
a package with French vanilla and gold shred for maximum wow! and protection.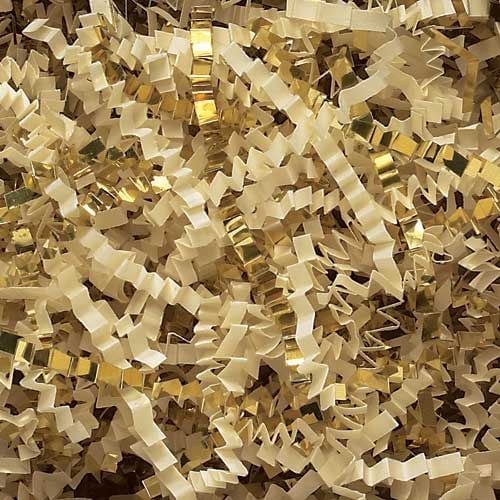 You get the "keep celebrating" idea--just because the garland is gone doesn't mean the festivities are over. Be creative and come up with celebrations that are fun, product and brand-aware and you will draw the shoppers to you. 


DO take time to examine your business's online presence
Take your online presence to the next level. What you do will depend on where you're currently at.
Maybe it's time for you to dabble in Facebook ads--or find ways to make the Facebook ads you post better. Entrepreneur, author and marketing guru Neil Patel has some tips on how you can improve your Facebook ads here. 
Regarding email marketing: don't go silent after the holidays. In addition to promoting your sales, you could send out a message and ask for feedback on the products your customers purchased as gifts. Or point the way to review sites. Or just send a message to say "Thanks!" and highlight some new products.
This might also be a good time for you to improve your use of social media. Did you know that you should only use one emoji on a tweet? Or that you should shoot for a max of 215 characters on Pinterest? If that's all news to you, this infographic from MarketingProfs.com is a quick-and-dirty way to learn how to create effective social media posts.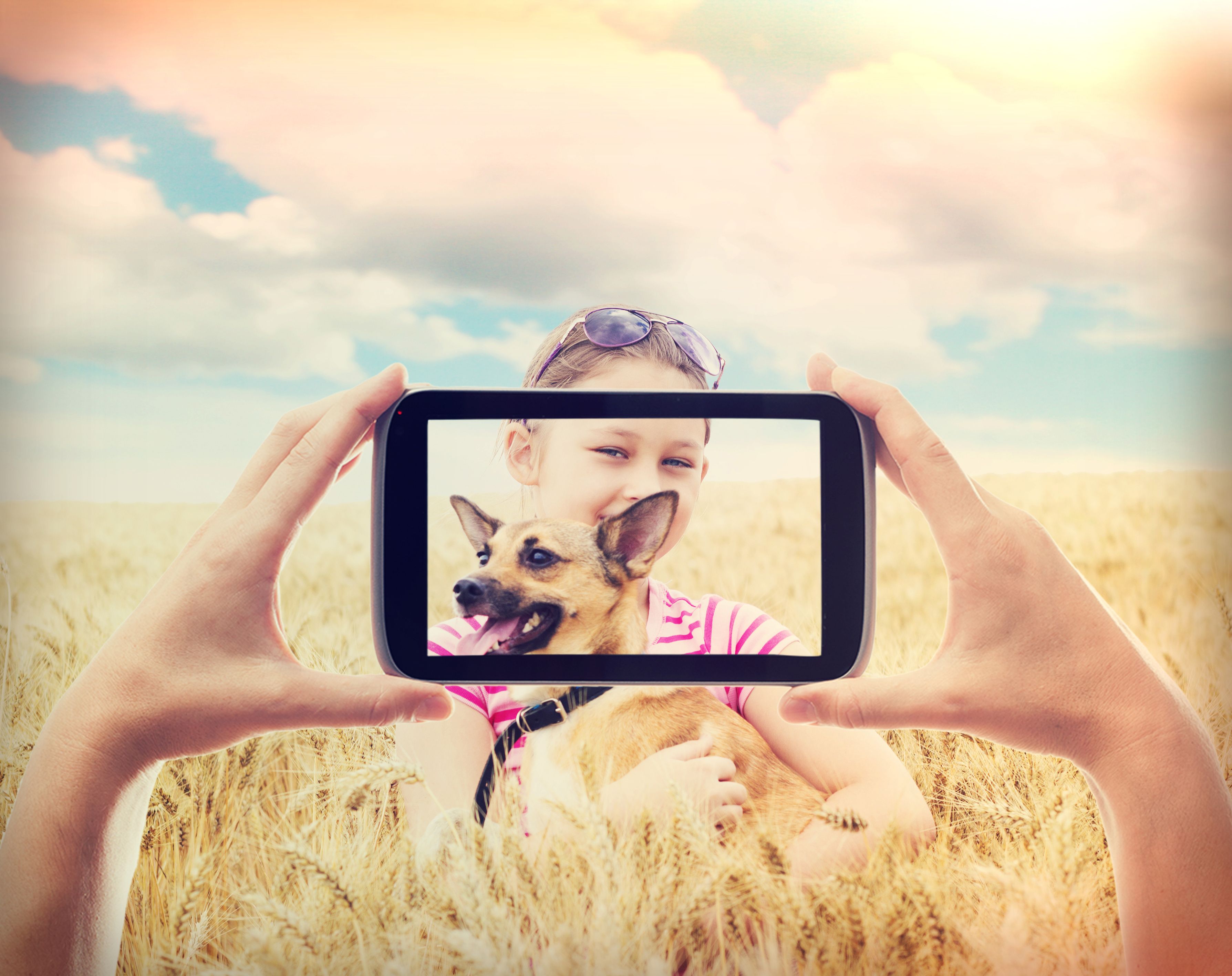 Make note:
Instagram, the photo-sharing app, reached 800 million users in September of 2017. Should your business be in on that action?
TIP: Have some fun and show your humanity by posting on social media the New Year's resolutions that you and your employees have made. Ask people to share theirs. Engaging with your customers in this personal way will also clue you in to their goals and concerns--very useful information for your marketing campaigns!
Don't ignore the feedback you received during the busy holiday season
"Your most unhappy customers are your greatest source of learning."
- Bill Gates 
The busy weeks just past no doubt had their share of complaints, glitches and mishaps. Now is the time to examine and follow up.
Did you know that a Nielsen study showed that 92% of people trust word-of-mouth recommendations over all other kinds of marketing? And that the second must trusted recommendations--at 70%--come from consumer reviews online?
Whether the negative feedback is in person or online, the general approach remains the same: act quickly, listen, acknowledge mistakes, apologize, be genuine and personal.

GOOD RESOURCE: for information on dealing with complaints that are posted via social media, read this post by Social Media Examiner.
By spending time looking at the complaints, patterns may emerge that will point the way to how your business could improve systems and service. 


DO take time to chat with your staff
The holidays were intense, and you didn't have a lot of time to talk things over. Now's the time to debrief.
Ask your employees questions like:
What did customers complain about?

Why do you think that particular product didn't sell well?

What changes might we consider for next year?

What worked well in customer service? What didn't work?
Be sure to listen and take notes. Let them have the floor, uninterrupted, and you can learn a lot.
Then thank them for their insights and hard work.
Don't let your retail space stagnate
Toss the tinsel, pack the pine boughs and tuck away the pumpkin spice recipes. It's time for fresh, forward-looking decor and products.
You'll have to make a calculated decision on how much space to devote to post-holiday sales. Just keep in mind that you don't want somebody to peek into your store, think "Oh, I  am SO over Christmas" and keep walking.
Do take advantage of any lull in the action to reflect on your brand
"Branding is a daily, ongoing activity... Your brand is so much more than a logo or an image--it's your ability to fulfill on the promises that you make to your ideal customers."
- Ivana Taylor
It matters not whether you're a chocolate shop, gift basket business, florist, supermarket or something else entirely, creating an image of your business in the customer's mind is critical in order to compete.
Even if you think you've got the whole branding thing pinned down, try answering these three questions about your business (shared with us by Ivana Taylor of DIYMarketers.com):
#1: Who are you being in the world?
#2: What are you committed to?
#3: What can people count on you for?
Is it harder to answer these questions than you thought it would be? It is for a lot of business people.
Another tactic to try: answer the same questions for a couple of your favorite brands/stores. If that's easier, then it means those businesses have done a good job of branding.
Pose these questions to your staff, a few customers and some friends. See what you can learn. 
DON'T forget to restock supplies
The holidays probably cleared you out of bags, baskets and bows. 

Stock up

Thinking ahead to the next holiday (Valentine's Day, anyone?), stock up on the supplies you'll need to package and display your products.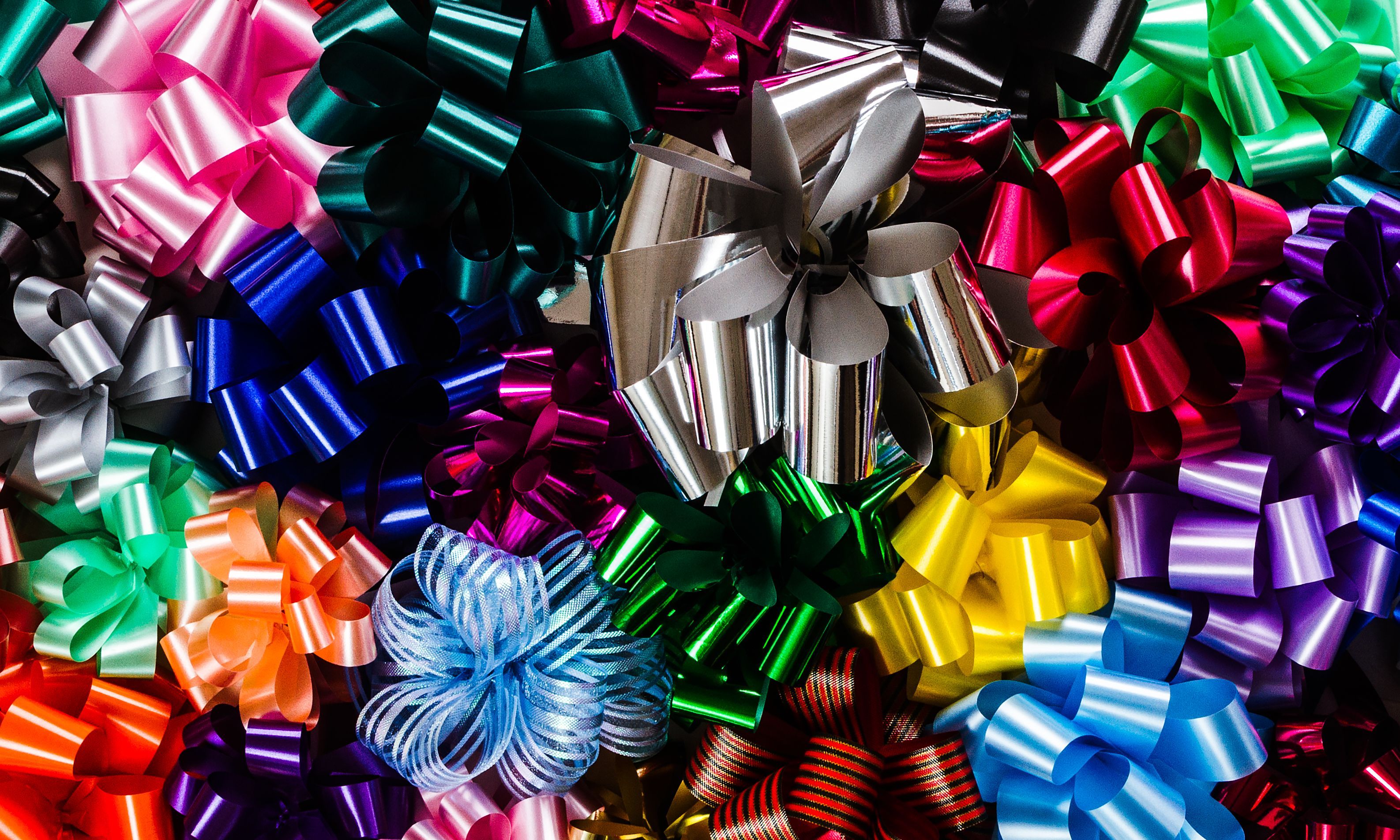 At Almac Imports, we DO take our customers' needs to heart, each day of the year and that includes people from a wide variety of industries--food service, floral, bakery/deli, restaurants, hotels, grocery or gift basket businesses, to name a few.

We DON'T have restrictive rules (like you have to buy all the baskets in a set) or minimum orders.

We DO get your order out the door within 24 hours, most often on the same day of order.
We DON'T sell readymade gift baskets, preferring to supply quality products to those in the gift basket industry rather than compete with them.
We DO have the products you need to showcase your creations--over 5,000 of them! And if you don't find what you want, we can design and customize the perfect product for you.