Spring is nature's way of saying "Let's Party!"

                                           - Robin Williams
So often the focus in retail is on sales during the "big" holidays: Valentine's Day, Easter, Halloween, Thanksgiving and Christmas. But if you look close, there's a pile of other celebrations that take place in the spring that deserve your attention. 
And after a long, hard winter, people are ready for any kind of soiree!
Grilled Cheese Day (April 12)? Why not?
Wear Pajamas to Work Day (April 16)? You bet!
This is a great time of year to set yourself apart from your competitors by planning for and promoting special springtime celebrations. It's also the perfect time to bring new faces to your store and to give return customers a reason to come back.
All you have to do is match up for customer demographic with a celebration they can get excited about, and you've got a winning combination--for the consumer, for your sales and for your brand. 
TIP: According to the
National Retail Federation
, almost six out of ten survey respondents indicated they are interested in attending events hosted by retailers.
"Events give you the opportunity to get to know and interact with your customers, while giving them a chance to appreciate all that you do."
                                                                                                              - Hannah West, Snap Retail blogger
It's obvious that holding events and offering experiences is good for your bottom line. But we know how busy you are. So why not delegate some of the event planning to your employees? Some people are just naturally good at this type of planning, but anyone can learn. Provide your employee (or event-planning team) with the tools they need, starting with this great resource from Snap Retail:
"The Key to Event Marketing Success."
First celebration up for consideration...
Earth Day is April 22nd
Since 1970 events have been held on this day to mark the birth of the modern environmental movement and to demonstrate support for protection of our planet. You can capture the spirit of Earth Day in a lot of ways--it's time to get creative!
Let's suppose your target demographic is sprinkled with lots of garden enthusiasts.
Good deal for you! Turns out that surveys show the DIY garden and yard industry is
growing steadily
, led by the rise of interest (in millennials especially) in growing your own food. An astounding 74% of households in the U.S. invested time and money on their greenscape in 2016, spending around $36 billion.
Why not gather garden enthusiasts in celebration of Earth Day? Pick a topic they are passionate about and plan an event around it. 
Case in point:
Were you aware that one out of every three bites of food you eat relies on bee pollination? You can bet your garden enthusiasts know this, and they are concerned that bee populations are in decline, due to a number of factors including pesticide/insecticide poisoning.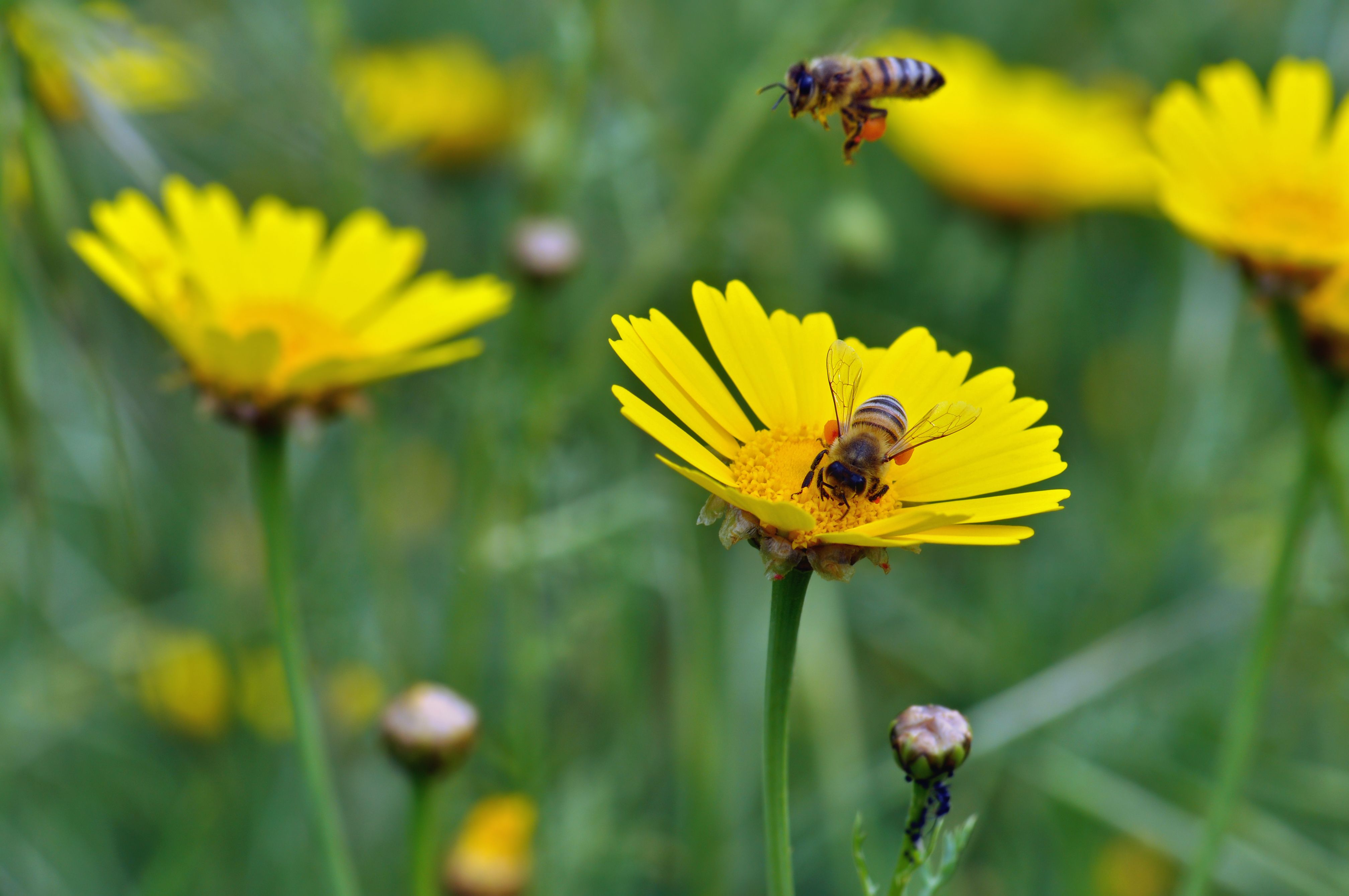 How to celebrate Earth Day in a bee-forward way?
Host a "Blessing of the Bees" event...
As an example, a bakery could get in on the action by baking up lots of honey-infused breads and pastries (baklava, anyone?). Invite representatives from a local gardening club to share tips (in person and on your blog/social media) regarding the best flowers to plant in your area in order to attract lots of "buzz."
A restaurant could celebrate bees by taking a cue from City Table (the in-hotel restaurant of Boston's Lenox Hotel). Using honey from their rooftop-installed hives, City Table features dishes like an Avocado Toast with fried egg, honey, avocado and chili-flake glaze. The bar serves up honey-imbued cocktails, like The Queen Bee--concocted with gin, honey, green tea and prosecco. 
NOTE: Purchasing honey from area producers goes a long way to assist in the effort to keep local bee populations thriving.
Bees and Baskets...
A gourmet food shop could showcase locally harvested honey products by creating a "Bee's Knees" gift basket with products such as:
Jar of the type of honey specific to your area such as avocado, dandelion, eucalyptus or lavendar;

honey soap, lip balm, lotion or scrub;

honey-laden candle.
Or build a basket that provides the make-at-home necessities for Canadian Honey Drop cookies (just add eggs). 
In each basket, include a How To handout, showing ways that the gift basket recipient can attract pollinators to their yard or deck.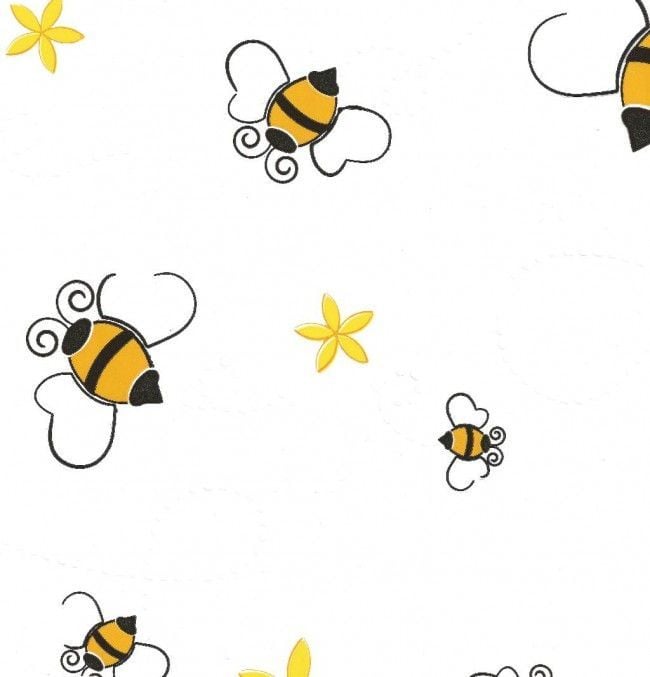 Whatever gift basket you design...
wrap it all up in Almac's whimsical "A Little Honey" basket wrap. 
Remember: it's small details like this that make your product presentations stand out! 
DID YOU KNOW? Since bees are attracted to urban settings (due to the dense concentration of fruit trees, veggie gardens and flowers), even a miniscule apartment balcony can house bee-friendly plants!
Bees and Bargains...
Hold a Blessing of the Bees sale and mark discounted products with a special "sting-free" bee sticker. 
Or offer a limited-time discount on social media. "Take a selfie as you plant bee-feeding flowers and get a 10% discount on our honey ham!"
Speaking of gardens, Farmer's Markets will soon be springing up all over...
Get ready by stocking up on display and utility baskets. 
Almac Imports has foodSURV Plastic Wicker Baskets that are ideal for Farmer's Markets displays. They are durable, washable, mold and mildew resistant. Available in natural, honey, brown and black and in round, oval, square and rectangular.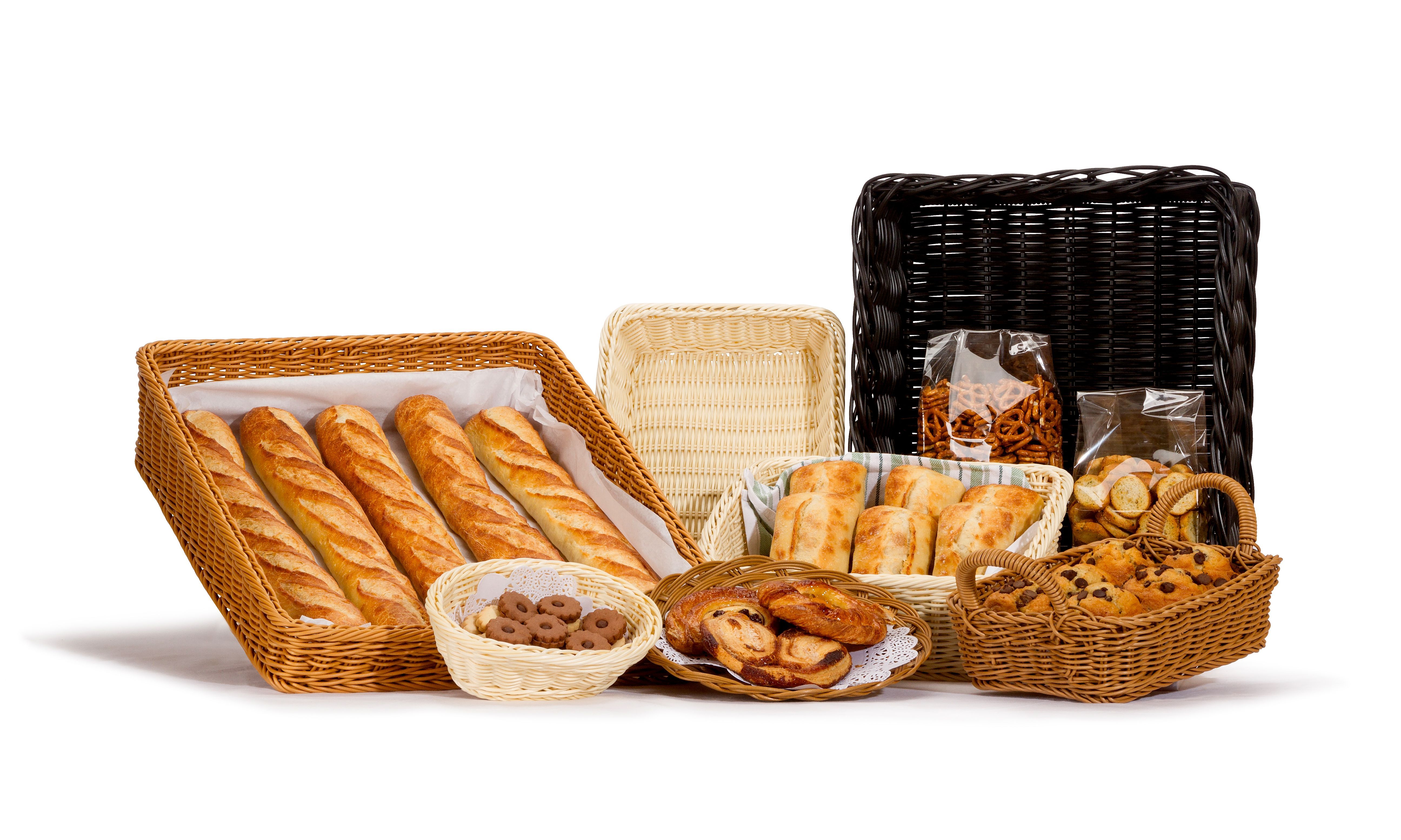 Liven up the signage for your Farmer's Market booth with a fun chalkboard sign with distressed white border. Or combine storage and signage with a red oval metal basket that has a chalkboard panel on the side.  

Next up...
Cinco de Mayo is May 5th
This day commemorates the Mexican army's victory over French forces in 1862 at the Battle of Puebla, but more broadly is a celebration of Mexican culture and heritage. It isn't a major holiday in Mexico, but has grown in popularity in the United States.


Cinco de Mayo falls on a Saturday this year, which ensures that the festivities will be livelier than ever! Creative activities could include:
Decorate using the colors of the Mexican flag (red, white and green) by stringing papel picado (cut paper--a traditional Mexican folk art) banners around your place of business;

Collaborate with neighborhood businesses to host a performance of a Folklorico dance troupe. Colorful costumes, skirt-swishing music and the tapping of many feet result in a spectacle that not only honors the occasion, but provides a family-friendly show that will draw shoppers to your area;

On social media, recognize the contributions of Americans of Mexican descent such as musician Carlos Santana, journalist Maria Hinojosa and actress Jessica Alba;

Highlight unique Mexican cuisine. Chiles en Nogada originated in Puebla, so that would be a good choice. For a lively cocktail, serve Bandera Mexicana, a tequila and juice combination in the colors of the Mexican flag. 
.
TIP: Search out cross-promotion opportunities on social media. 
"Look for local organizations with whom your business has a natural affinity of demographic crossover," advises Will Scott, CEO of Search Influence in a post on the Capterra blog. "Find them, follow them and engage them. Retweet and repost their content and look for opportunities to feature them in your content. Soon enough, if the connection is real, you'll find their audience becomes your audience too."
 Mother's Day is May 13th
The National Retail Federation puts this globally-celebrated holiday in the #3 spot on the list of top retail spending holidays.
In 2017, U.S. consumers spent $23.6 billion on Mother's Day gifts. Jewelry topped the list of most-shopped-for items, followed closely by special outings such as brunch or dinner. Flowers, too, are a perennial favorite.
One caution, though: check your assumptions about this holiday, and market accordingly.
The people who shop for Mother's Day gifts and the amount of money they intend to spend can vary a lot, so don't assume too much. There are fathers shopping with their young children for Mom, Dads shopping for their grown daughters, Adult children are out buying for their mothers, stepmoms, aunts, grandmothers, godmothers--not to mention their sister who just had a baby. Then there are husbands buying for wives and mothers-in-law. The variations are almost endless.
Obviously, all these ladies deserve the best, so cast a wide net with your promotions and get creative in helping your customers as they search for the perfect Mother's Day gift for whoever it is they're shopping for.
Some ideas to get your started:
Host a Moms Are Fierce on the Catwalk fashion show. Collaborate with clothing boutiques in your neighborhood to showcase their apparel, shoes and accessories. Be sure to include fashion for the Moms-to-be in the crowd. Invite your employees and favorite customers to act as models. You might donate a portion of sales to a child-focused charity. Photos of the event shared on social media will be a great way to get your business name out there;

Team up with a Mommy blogger who is a good fit with your brand and work with her to promote Mom's big day. She can come up with a "best gifts for Mother's Day" list from your product line. Win over her blog readers by offering a discount or product giveaway;

Pay special attention to promoting products on Pinterest -- it's the highest ranking place for searches related to Mother's Day.
You should also gear up for procrastinators since it has been shown that almost half of all shoppers will still be looking for that special gift within the last week before Mother's Day!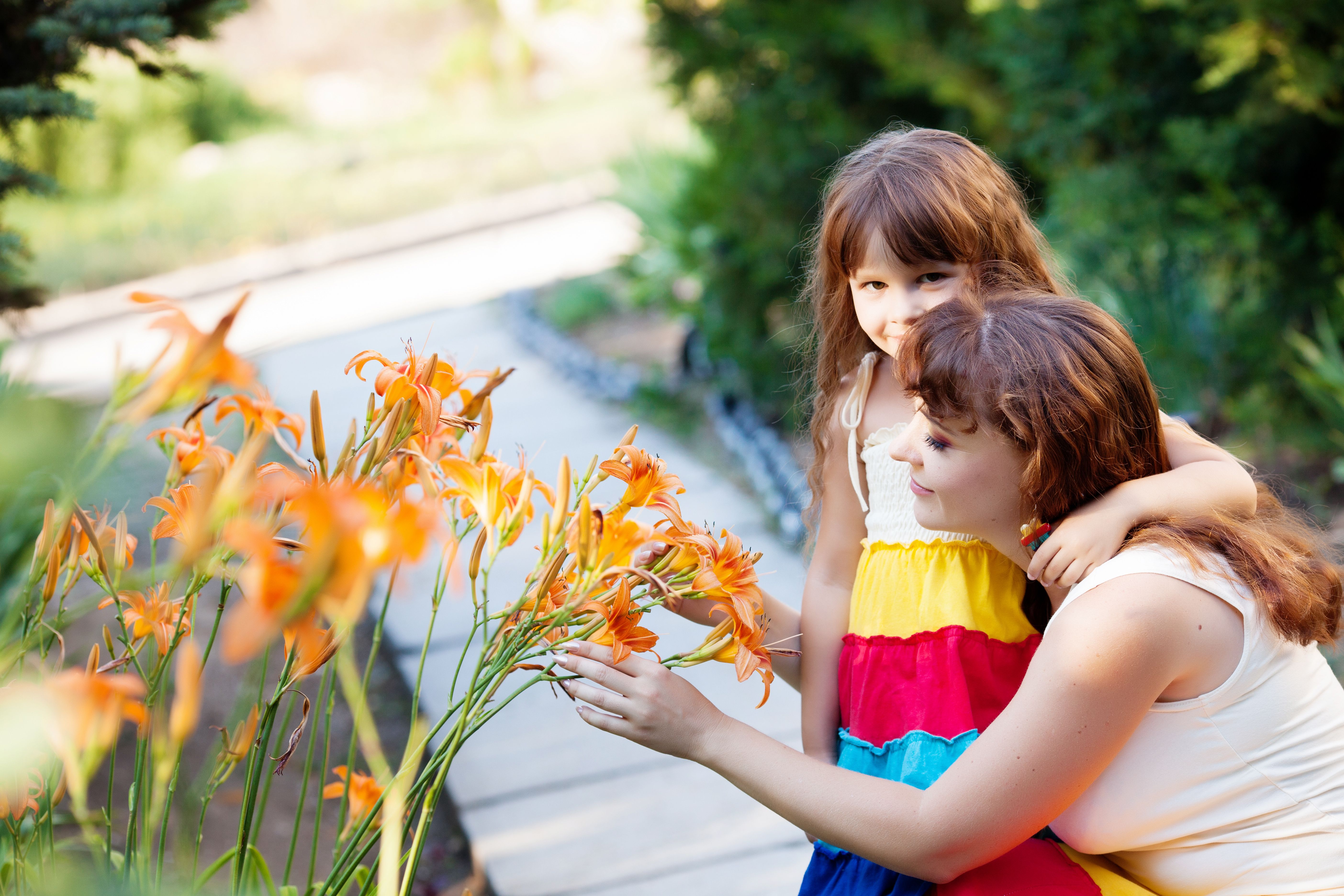 TIP: Go ahead and get all sentimental in your email marketing...
According to Media Post, email marketing campaigns for Mother's Day sales and events should include emotional language and talk about family. Emotional subject lines have a 21.5% higher open rate than less emotional ones. Subject lines that start off with "Mother's Day" have a 16% higher engagement rate than ones the mention it later. 
 Victoria Day is May 21st
An official celebration of Queen Victoria's birthday, this Canadian holiday is also known as "May Two-four" (May 24 being the official day of Queen Victoria's birth) as well as "journee nationales des patriotes" (in Quebec). Mostly, this holiday says a big "Welcome" to (hopefully) warmer weather.

Celebrations might include a parade, fireworks (the show at Ashbridges Bay in Toronto is legendary) or a trip to the family's cottage to prepare it for the summer season.
Try a creative twist on the holiday by:
Got beer? Some say that the "May Two-four" name actually might refer to the tendency of many Canadians to enjoy a case of beer (contains 24 cans) over the long weekend. That's the cue for promotion of beer, or to bundle beer-related products into a gift bag or box, like this Broo Craft Beer Mug & Man shaving lotion.

Fill up a special picnic basket for your customers so they can start the season out right. Include out-of-the-ordinary items like a pair of outdoor wine glasses designed to stick in the ground, sand or snow, plus this nifty three-piece folding cutlery kit from Wealers.

The diminutive monarch (Queen Victoria was only 4 foot, 11 inches tall) loved cake, so celebrate her by serving up some Victoria Sponge Cake - strawberry preserves, whipped cream and all!
TIP: Confetti is a delightful addition to any celebration. The word itself comes from the Italian and was originally the word for a confectionery that revelers threw to the crowds during carnivals. 
Make your own version of confetti by running pieces of gift wrap or tissue paper through a shredder. This confetti can be used as packing material, a foundation for springtime window displays or to sprinkle down the center of a cupcake display case.
 And don't forget...
Graduation
Grade school, vocational school, high school, college... there's never a shortage of graduations taking place in the springtime. In 2017, 35.8% of the buying public planned on picking up some graduation gifts. Draw these shoppers in by getting ready for the graduation gifting and parties.

Show your community loyalty by compiling a list of upcoming graduations in your area. Send out an email blast sharing the list and offering a "The tassel was worth the hassle!" discount on graduation gift items;

Have a pile of "Way to go ______________!" cards in the classic mortar board shape available (with markers handy) so employees and customers can fill in the blank and share their pride in their grad. Tack the cards up on a prominent wall.

Have a sale/promotion just for graduates. Get creative! For apparel: a "Way to go, smarty pants!" sale on jeans. For a restaurant: a "The world is your oyster!" raw oyster or oyster stew promotion. For a supermarket: a "How high will you fly?" balloon bouquet promotion. 
Grads and Grands
Don't forget that there will be a lot of grandparents on the hunt for gifts for their graduates at this time of year.
According to MarketSherpa.com, 70 million American grandparents spend close to $50 million on their grandkids each year. That's a healthy chunk of change! So give some thought as to how you can help them in their gift search. 
Example: Cash and gift cards are big favorites as graduation gifts, but grandparents will appreciate your help in making the presentation more interesting.
Design a Happy Graduation gift basket filled with a sampling of your products plus a designated spot for a money/gift card envelope or box. 

Set it up so Grands can tuck one of your gift cards into a coffee "sleeve" with a printed note that says, "You've got a latte opportunities in your future, all because of your hard work!"
Spring is mud-luscious and puddle-wonderful.
                                                - e.e. cummings
With these energetic approaches to spring's celebrations, you can start the season on a high note. 
Family owned since 1963, Almac Imports has seen a lot of spring seasons roll by. We're ready and willing to help make this one your most fun and profitable yet. We have the wholesale baskets, boxes and packaging accessories you need for any celebration.