Easter is the season of good news and there's plenty of that to be had in retail. Consider these stats:
5.9% -- that's the impressive growth of sales during the holiday season just past. It's the most profitable season since 2005 and in-store and out-of-store sales both surged. 

8.7% -- that's how much Canadian exports are up. Plus, the labor market has added 343,000 jobs year to date, primarily in full-time positions.

81.3 % -- that's the percentage of U.S. citizens who celebrate Easter. So there's thankfully no shortage of Easter shoppers.

"Over the last decade, retail sales and jobs have continued to grow despite challenging economic conditions. And despite the press on store closings, data from IHL Group shows a net increase in store openings of over 4,000 in 2017."
-- from "The Future of Retail," National Retail Federation

So how do you capture some of this good news and turn it into Easter-time profit for your business? Without investing loads of time?
Try some of these quick-as-a-bunny ways to meet the needs of (and increase sales to) Easter-celebrating customers. 
Starting with...
#1 Solve an Easter-related problem for your customers
It's true at Easter, just as it's true all year long: customers aren't looking for products as much as they are looking for solutions to problems in their lives.
What are some of the Easter-related problems and how might your business help the customer solve it?
Problem: There's a lot of sugar in Easter! I want to include some non-sweet options in my Easter celebration.
Solution: Create an Easter Morn basket that balances sweet with savory items. Put in chocolate bunnies and marshmallow peeps--sure, but also include something like this new product from Picky Bars: Performance Oatmeal (their Game, Set, Matcha version has goji berries, pepitas, matcha and cardamom). 
And throw in a jar of Barney Butter smooth almond butter and a box of good-for-you herbal tea.
Problem: Nothing against chicks and eggs, but I'd like my family's Easter celebration to connect with my Christian beliefs. 
Solution: Host a kid-friendly event at your place of business with all the supplies needed to create a traditional Easter garden (also known as an Empty Tomb garden). The Frugal Homemaker has a tutorial (lots of garden versions, with photos) here.
Or, if you're in the food business, you could bake up a big batch of hot cross buns so your customers can honor that Good Friday tradition. Chocolatiers can get in on the action by creating a chocolate or marzipan version of this Easter delicacy.
You get the idea.
Spend some time right now brainstorming problems and solutions that fit your target demographic and brand, and you'll go a long way in enticing shoppers to spend their Easter holiday dollars with you.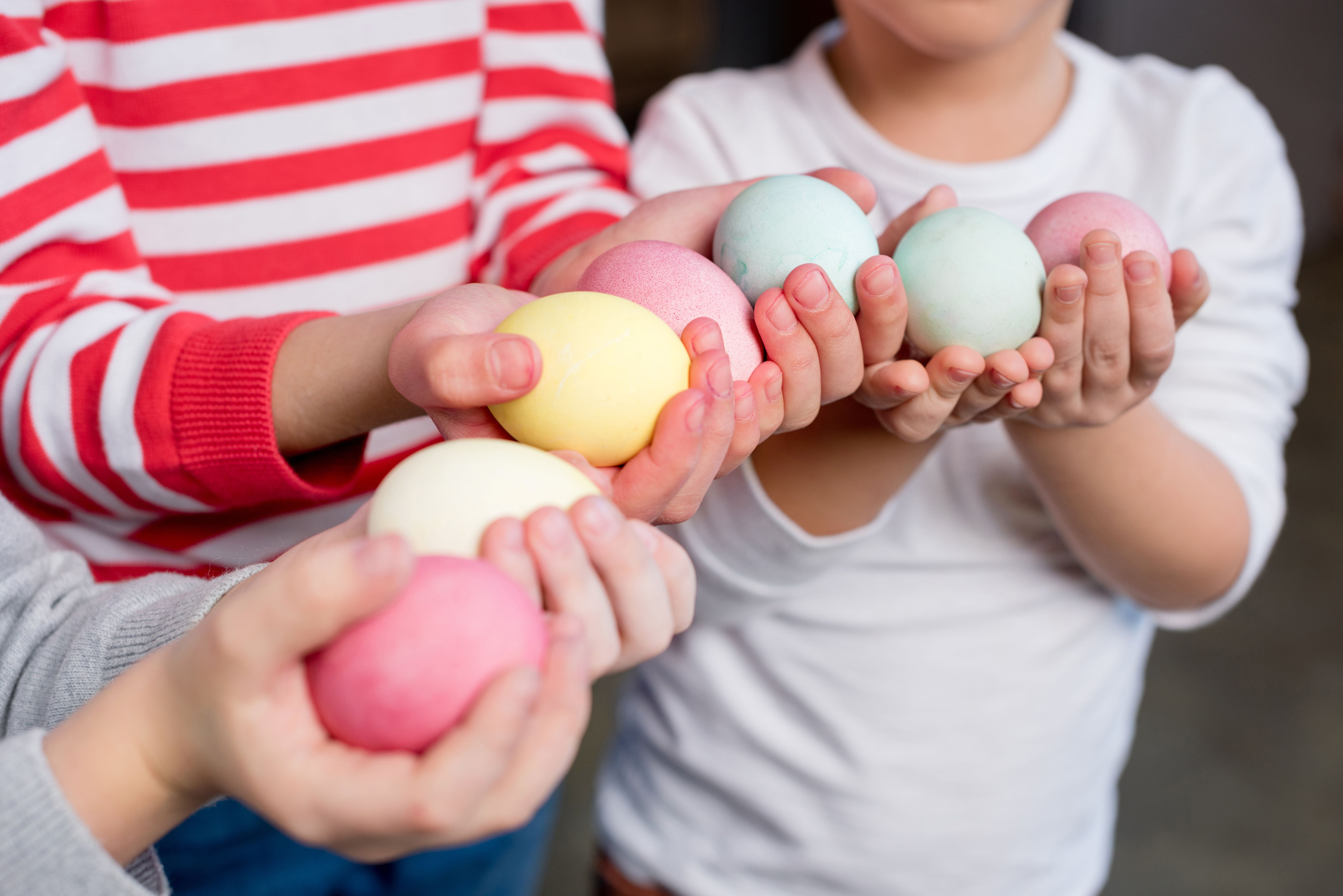 BE HELPFUL BY SENDING SHORT EASTER-RELATED "HOW TO" TIPS TO YOUR EMAIL SUBSCRIBERS
Such as...

Do you have a troupe of toddlers helping you with egg dying this year? It's a lot less frustrating (and messy) to use a metal whisk instead of a spoon. Just slide the egg through the metal "bars" and the whisk/cage will make it easier for small hands to lower the eggs into the dye. 
#2 Present your customers with fun and unique re-interpretations of Easter classics
Get creative and come up with products, displays and packaging that pays homage to the classics, but with a twist.
For the love of a bunny. Or not.
Make like the folks at
Woodhouse Chocolates
in Napa Valley, California, who played with the classic chocolate bunny and came up with their "Laughing Rabbit" (in dark, milk and white chocolate; small and medium sizes). 
You can almost hear their bunny giggle.   
Or for a Down Under flair, forget the bunnies and celebrate the
Australian bilby
(rabbit-eared bandicoot) in chocolate. It turns out the Aussies aren't too fond of rabbits because they drive the endangered bilbies from their burrows. Bonus: you get chocolate AND the satisfaction of knowing that a portion of the proceeds from the sale of chocolate bilbies goes toward saving the endangered marsupial.
Tisket-a-tasket, what defines a basket?
Pretty much anything that can contain eggs, candy and/or toys, right?
Try an unexpected version of the Easter basket. Such as... 
A BAMBOO STEAMER

This choice gives an Asian flair to the whole basket idea.
Plus, it's a substantial container and kitchen tool that can be put to work in a number of ways after Easter is over.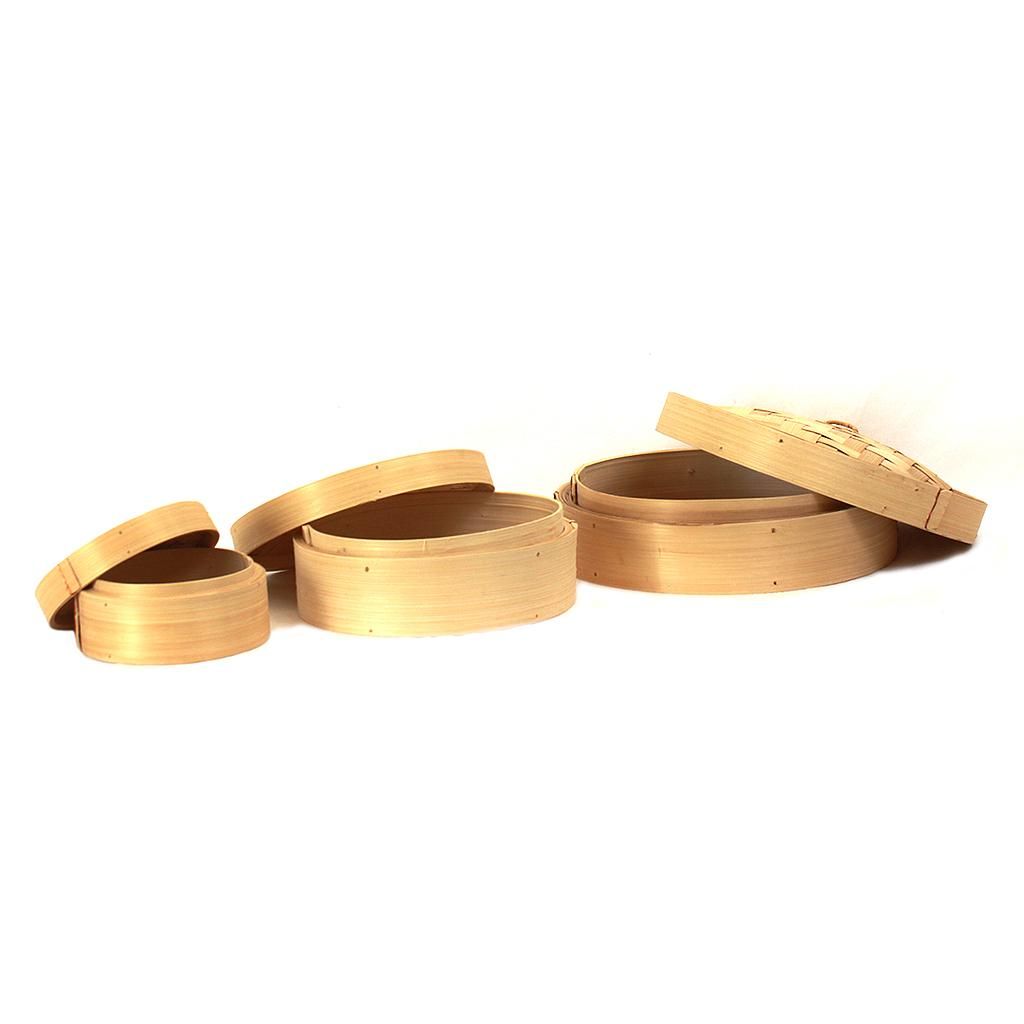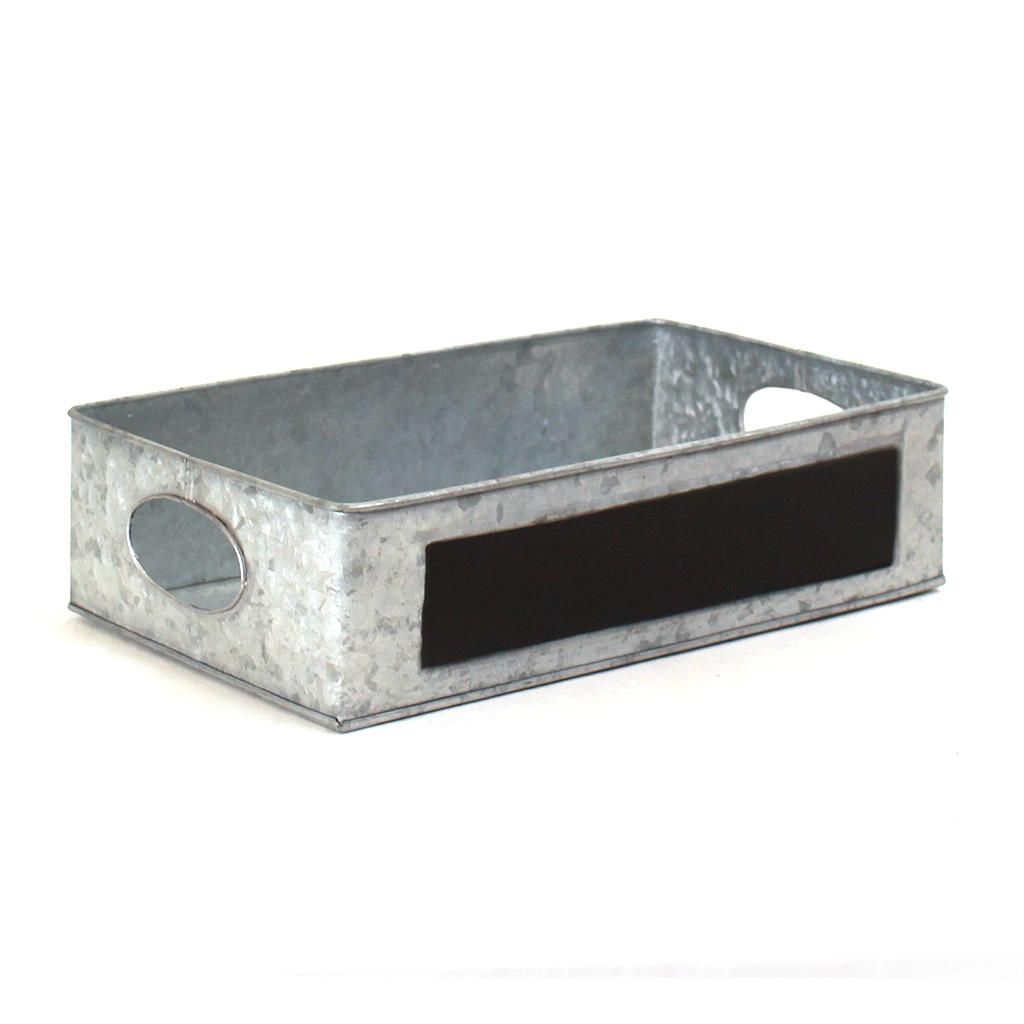 SILVER METAL BASKET

Another candidate for repurposing after the holiday, this option has cut-outs to serve as handles and a chalkboard on the side where you can tally the count in an egg-hunting competition. Fun and different!
WOOD BASKET

For the family who prefers wood over plastic, and sturdy over delicate, offer them a rectangular wood basket.

Include a small throw/blanket as a liner and you've created a basket that will endure long after the holiday.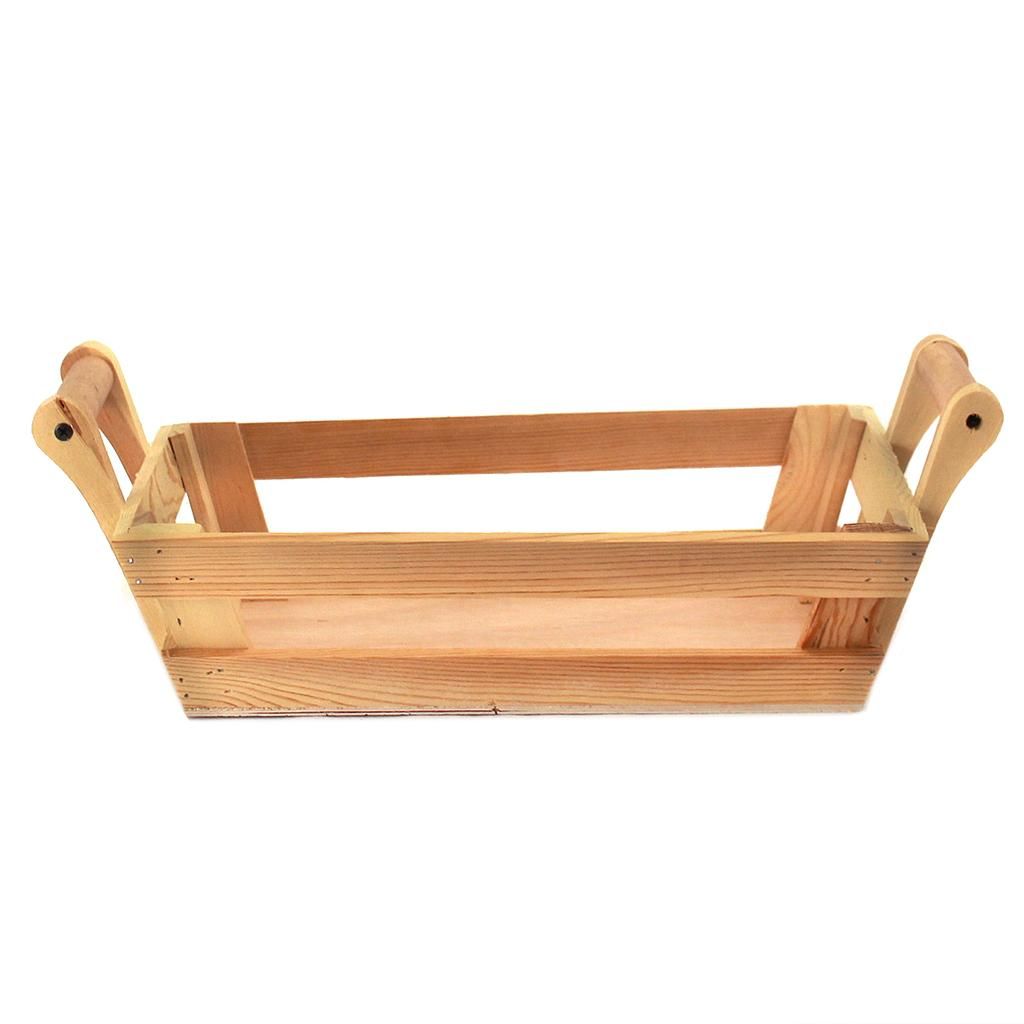 TIP: Give an Easter basket an updated, eco-friendly touch by using wood excelsior shred as the "grass" lining. 
# 3 Provide an Easter-themed experience
Note: We covered the "Consumers look for experiences over things" trend in more depth in this recent post: Tips for Tapping into Consumer Trends for 2018: Part 1.
Spring has sprung (or is slowly springing, depending on where you live) and people are antsy to get out and about. It's time to get customers to come round to your place of business. 
Give them a reason to come your way with an Easter-related experience. Promote it well and then staff up. 
What kinds of experiences? As always, your brand and target customer should drive the decision. Also remember that it doesn't have to have be huge to have an impact. 
One example: set up a face painting booth.
Face painting is always popular and the materials necessary to pull it off are not expensive. Use this tutorial to create the White Rabbit (a la Alice in Wonderland) face makeup.
Or if you want a Christian theme for your face painting, a simple "3 crosses on a hill, with rising sun behind" scene will fit on any cheek.

TIP: Be on trend this Easter by bringing Pantone's Color of the Year into your packaging, decor and products. It just happens to be a very Easter-leaning shade: Ultra Violet. 
 #4 Tie into your community

"I think 'community' will be the buzzword of 2018 as retailers awaken to the idea that the consumer's primary problem is no longer the scarcity of products but rather the scarcity of genuine, human, social connection. Great retail -- if it's sensitive to this condition -- can fill the void. Your customers are merely people with shared interests and values. Bringing them together with a sense of community can be socially powerful."
- Doug Stephens, retail futurist and founder of Retail Prophet

Who is your community? Well, who makes up your target demographic? Those are your peeps, so find a way to gather them up and create a connection with them. And help them connect with each other.
Let's say your business is a bakery near a residential area, and you'd like to get the families in the habit of coming to your store for all their baked goods. 
Why not host Hoppy Hour at your store prior to Easter? Easy to plan, fun to pull off:
 Present each family group who comes in the door with a Carrot Treat Bag*, along with a discount coupon for your baked goods and a pre-order form for hot cross buns. 

Serve "carrot" punch (orange juice or other orange-colored beverage).

Have a local musician play kid-friendly tunes from their concert "stage" in the corner of your shop.

Set up a quick-to-make craft station so Hoppy Hour participants can create a simple bunny mask. All you need are jumbo craft sticks, pipe cleaners and pom poms. Easy and smile-producing!

CARROT TREAT BAG

To make: take 1 laminated cone bag, fill with your bakery's own version of goldfish crackers. Use green ribbon to tie the bag shut and serve as the "carrot top."
GOOD TO KNOW:
If you were thinking that a live bunny would make a great Easter present for some lucky child you know, you might want to think again.
According to Brittany May of Happy Days Farm, most live bunnies bought as Easter gifts won't live out their first year (even though their life span is 10 years, on average). The reason is that rabbits don't make easy pets. The cute itty-bitty bunnies grow fast and become cranky teens quickly (at 6 months old). They have finicky tummies and need specialized (pricey) vet care. Sadly, many of these Easter basket bunnies end up in shelters.
Maybe chocolate bunnies ARE the way to go!
Another community-oriented approach is to share Easter traditions from around the world. If you can collaborate with folks from the area you are highlighting--even better!
A cafe, caterer or restaurant could serve traditional Mexican Domingo de Gloria (Easter Sunday) recipes, such as fish and lima bean soup, salad with nopal (a flat-leafed cactus) or fried plaintains with a topping of sweet cream.
Or maybe you'd like to come up with a way to participate in the quirky Norwegian tradition -- called Paaskedrimmen--of reading crime novels at Easter.
Whaaaat?
Apparently this tradition started in 1923 when an advertisement promoting a crime novel title Bergen Train Looted in the Night was printed on the newspaper's front page. Readers mistook it for a real headline. 
Sales of crime novels jump 50% at Easter time in Norway, and many publishers time their new releases for this holiday.
You could join in a number of different ways:
Create a display with crime novels in your shop or cafe (promoting the work of local authors would be smart).

Ask customers to write the titles of their favorite crime novels on a blackboard.

Share social media posts in which you educate readers on the Norwegian tradition and ask them to list their crime novel suggestions in the comments.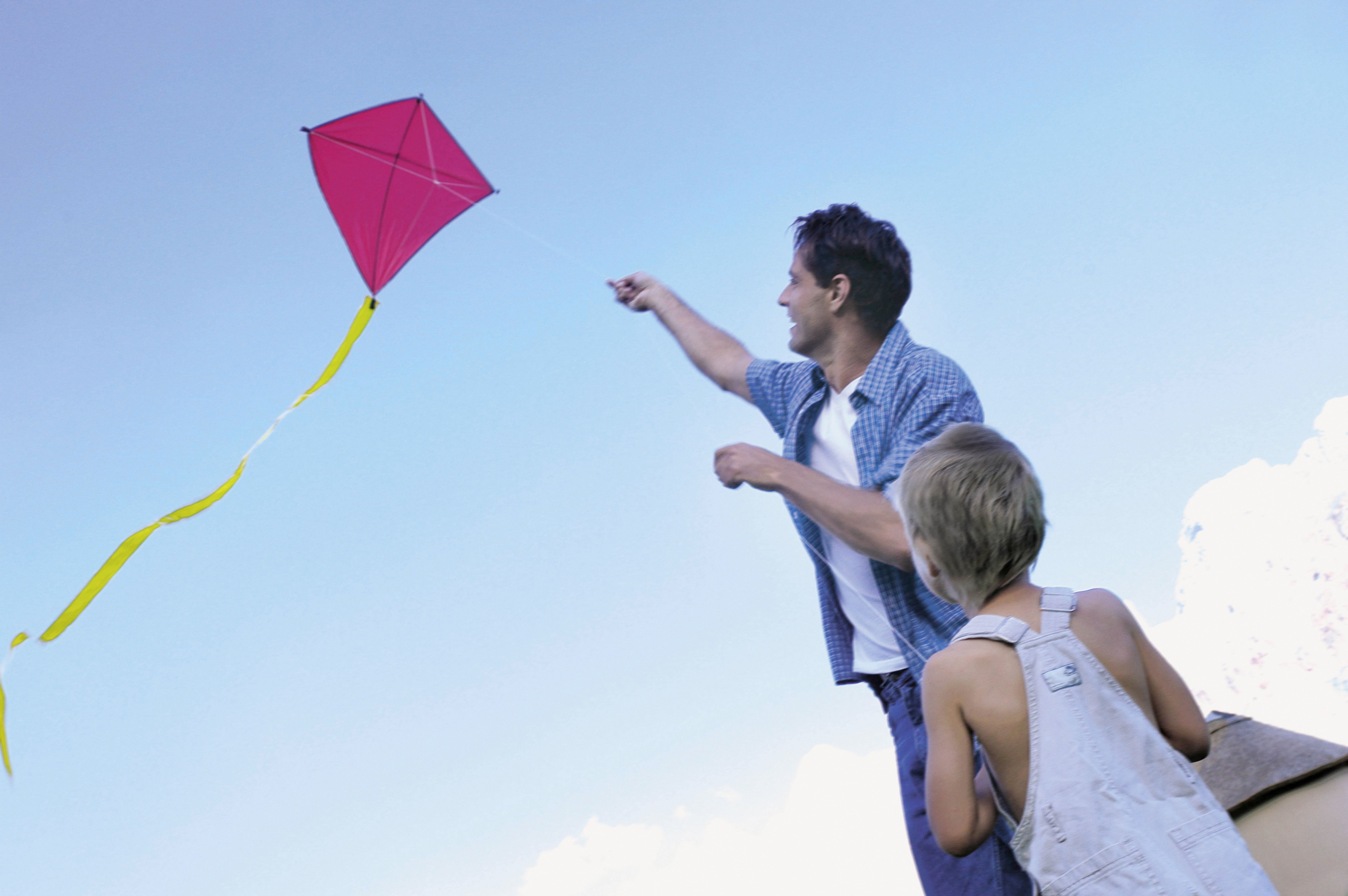 CELEBRATE EASTER BERMUDA-STYLE
 ...by handing out simply-constructed kites with each sale. The tradition began when a Bermudan teacher was looking for a way to demonstrate to children the Ascension of Christ into heaven.
DID YOU KNOW?
The Faberge egg originated in Russia in 1885, when Tsar Alexander III wanted something special for an Easter/anniversary gift for his wife, Maria Feodoroyna. He talked with jeweler Peter Carl Faberge and the result was an egg of enameled gold that cracked open to reveal a gold yolk and hen with eyes of ruby. These opulent eggs were produced until the monarchy was overthrown in 1917.  
#5 Have fun
Did you know that Easter Sunday fall on April Fools' Day this year?
That combo could be an opportunity to have some lighthearted fun!
Dress up fun
Smiles are contagious and you always want your staff to spread that kind of thing around, right?
Then give your staff something to smile about. How about having them wear a tee shirt that'll get everybody grinning? Like this "My butt hurts" tee (somebody took a bite out of the chocolate bunny's posterior) from SnorgTees.com. That should do the trick!
Packaging fun
This time of year is also a chance for you to tweak your packaging to make it Easter fun and friendly.
PACKAGE UP YOUR SMALL FOOD ITEMS

... or other products, in these delightful Easter take out pails.
They're available in different patterns, including Multi Chicks, Bunny Tree, Kraft Easter Eggs or Little Birds

TIP: Carrots are associated with Easter, and are a healthy produce item. So get creative with them! Share carrot recipes on social media (healthy baked carrot fries? You bet!). Or food retailers could set up a carrot "station" in store where recipe cards highlight the many ways to use this veggie. Bonus: the carrot's bright orange and green colors create a visually appealing display. 
Speaking of quick-as-a-bunny, you'll find that Almac Imports knows how to hop to as soon as you place your order. Within 24 hours, the baskets, boxes, bags and/or packaging supplies you need will be out the door and on their way to you.