Summer's here and every weekend is packed with events, people are on the run or else hanging out in the shade. How can you ensure that customers keep you top of mind and make time to come your way?
We've got 4 suggestions for creative ways that you can insert your business into the lives of summer revelers. 
Starting with…
# 1: Be festive
In The Reading Basket blog post, "Tips for Tapping into Consumer Trends," we quoted top retail influencer Steve Dennis saying, 
"Physical retail is not dead. Boring retail is."
Link: https://almacltdv15.odoo.com/blog/the-reading-basket-1/tips-for-tapping-into-consumer-trends-for-2018-part-1-191

What anti-boring event can you plan this summer to draw shoppers to your place of business? What experiences would give customers a reason to leave their hammocks, tablets and laptops to spend time with you? 
Whatever you do, celebrate summer with your customers!
Summer is a season of celebrations and you'll want to come up with promotions that tap into the special events of the season. 
Celebrations Cheat Sheet for July/August:
July is National Ice Cream Month, National Grilling Month and National Blueberry Month. 
July 1st is Canada Day and Moving Day
July 4th is Independence Day (U.S.)
July 14th is Bastille Day (for all those Francophiles out there) 
July 30th is International Day of Friendship—a day set aside to promote friendship among peoples, cultures and countries (sponsored by the United Nations)
August 1st is National Girlfriends Day
August 4th is National Mustard Day
August 6th is Civic Day (Canada)
August 13th is Left-handers Day
August 25th is Kiss and Make Up Day (perfect day to send flowers!)
All you have to do is go through the list, pick a celebration and plan a fun, creative way to celebrate it!
Example: Ice Cream Scream
"Ice cream cravings are not to be taken lightly".
Betsy Canas Garmon
When to have it? 
July 1st is Creative Ice Cream Flavors Day, July 7th is National Strawberry Sundae Day and July 17th is Peach Ice Cream Day, but ice cream lovers aren't picky. Any summer day will do. 
How you pull it off depends on your business. 
Restaurants/cafes/coffee shops could host an ice cream feed. Don't forget the sprinkles!

Supermarkets could have a "buy a pound of peaches, get a carton of peach ice cream free" promotion;

Gift basket businesses could post a stunning image of a basket with all the ice cream sundae makings (except the ice cream, of course) on social media or send it out to their email subscribers. Offer a coupon to sweeten the deal; 

A boutique could highlight their fruit-colored clothing and accessories. Accompany each purchase with a discount coupon to the neighborhood ice cream shop. 
TIP: Photo backdrop: I have brain freeze!
Your customers are tanned and primed for their photo op. Be Instagram-ready with a photo backdrop that features your business name and/or products. Let your customers get all silly and pose with a giant blow-up ice cream cone in front of a personalized vinyl ice cream parlor backdrop. 
Example: Go All Girly
Women love to celebrate their girlfriends, so tap into that by putting together a special promotion for August 1st and National Girlfriends Day.
Caterers could offer a special deal on a Girls Night In dinner party;

Prior to August 1st, florists could design a "Couldn't do it without you, girlfriend!" bouquet and share photos on social media;

Chocolate shops could display a sign with the Charles Dickens quote: "There is nothing better than a friend, unless it is a friend with chocolate." Then package up a special Girlfriends Day truffle selection. 
Example: A Golden Celebration
Do you cater to pet lovers? Why not celebrate this friendly, furry and slobbery July event?
From July 16th to 20th, the Guisachan Gathering will be held in Scotland, celebrating in 2018 the 150th anniversary of the founding of the Golden Retriever breed by Lord Tweedmouth. 
Odds are your customers can't make the trip to Scotland. No worries. You could celebrate the dog days of summer by bringing the event to them! 
A café could invite Golden owners to bring their dogs to an outside patio for a special celebration, complete with water bowls and doggy treats;

A pet-friendly hotel could hand out "Today, everybody's golden!" cards with a dog brush and doggy bandana; 
You get the idea—being festive will draw your customers to you and send sales soaring! 
Save the date: Moving Day (jour du déménagement in French)
Did you know that each July 1st streets in Montreal and other locales in Quebec are packed with moving trucks? It's THE day to move. Why? Because it's when leases are up—a tradition (but not a legal requirement) that dates back to the time when Quebec fixed the terms for leases of rental properties. 
Moving Day has been described as absolute chaos, with traffic jams on stairways and elevators, and streets blocked with every kind of vehicle. Moving Day is such a part of Quebecois life that it was even immortalized in Gabrielle Roy's classic novel, Bonheur d'occasion. 
Sounds like a good time to put together a "Home Sweet Home" gift box! Fill it with all those items that will help the new apartment resident settle in, such as a small tool kit, picture frame hangers and/or the ingredients for their first dinner in their new place. (Image: text)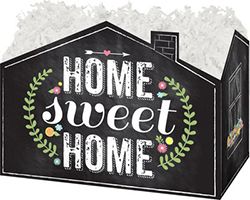 #2: Let your customers tell your story through UCG
Summer's an ideal time for User-generated Content (UCG), and of course it's up to your customers to create it. But there are ways you can help the process along.
"By marketing UGC, instead of simply putting up ads, you let your customers share your brand's story," says Brandon Brown, CEO of Grin, an influencer marketing software. "This not only feels organic but also adds credibility to your brand."
Millennials are the most enthusiastic consumers of UGC; 55% look for it at least once a day.Millennials are the most enthusiastic consumers of UGC; 55% look for it at least once a day.And did you know that guys (79%) are just as likely as gals (78%) to share photos on social media that show off their favorite brands?And did you know that guys (79%) are just as likely as gals (78%) to share photos on social media that show off their favorite brands? 
 Suggestions include:
Track social media and as soon as you spot UCG, thank the creator and then share it on all your platforms;

Incorporate UCG into your advertisements—people love to be quoted! Also, there's an authenticity to these testimonials that no catch phrase can replicate;

Reward social media followers with coupons. This is a technique that Starbucks uses to great effect, since followers then share the coupons online with friends, extending the impact.
For more on UCG, see this post on the 60 Second Marketer. 
#3: Know your niche and meet their needs
Let big box stores cater to the masses. As a small business, you want to cozy up to your target customers, meeting their needs specifically. 
"Amazon, Walmart, and other market competitors are attempting to become as broad as possible in their offerings," says Doug Stephens, author of Reengineering Retail: The Future of Selling in a Post-Digital World and founder of Retail Prophet. "My recommendation to retailers is to narrow the scope of their offerings, but be absolutely incredible at selling whatever it is they specialize in. Understand your customer better than anyone else in the market and deliver a customer experience that blows their mind."
Creative curation
Retailers who thrive are ones who know their customers and are tuned into what they love. Online shoppers can be overwhelmed with the sheer volume of choices and respond with relief when you provide them with a small selection of things that hone in on their styles and interests. 
Curated collections also let customers see products in relation to each other, encouraging multiple sales. 
"For a small, independent retailer, in 2018 it will be more important than ever to showcase high-quality, unique products specially selected for your store."
Rieva Lesonsky, columnist for Small Business Trends
Curating Case Study: Jen Mankins of Bird
Bird has been called Brooklyn's coolest shop. 
One of the key reasons behind Bird's success is owner and creative director Jen Mankin's ability to curate the items. 
Mankins was quoted in New York Magazine as saying that it's important to counter the overload of choices on the internet by doing a good job of editing. "I don't want to look at 20,000 new black dresses," she says. "I want to see ten." 
Another key advantage to brick-and-mortar that you'll want to tap into is that you're in a position to share products with your customers that they might not have encountered before.
Think about it—what do the algorithms at online stores do? They note your preferences and send you more of the same. A smart retailer—like the retailers at Bird—do just the opposite. They will find those last-thing-I-expected-and-I-love-it! items to show their customers. 
Coveteur.com says of Bird,
"When it comes to shopping, it's the epitome of a go-to, not because you always walk away with the piece you expect to—because you don't."
But remember: it always comes down to your grasp on the lives your customers live. 
"I think having a real sense of -- and connection to -- the customers is always the most important thing." Mankins told the folks at Fashionista.com. "I have amazing employees that understand the customers. I've lived in Brooklyn a long time and try to put myself in the shoes of the people living in the different neighborhoods. What do they do for work? Do they have kids? How do they spend their social time? I feel like that's the starting point, and then kind of going from there."
Know the people in your niche, their summertime pursuits and stock accordingly. 
TIP:  Pick packaging to suit your tribe


Every detail, down to the boxes and bags you use should reflect your niche. Generic packaging is a lost opportunity to show that you are in sync with your customers. There's nothing generic about these…


 Is your target customer into bright and bold? Tuck your product into these eye-catching fuschia boxes.  


Or maybe they're more into natural and earth-toned? Send them out of your store with these.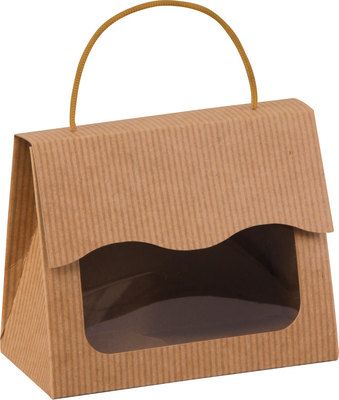 #4: Be a Surprise Santa
Conventional wisdom says you should give a gift to your key customers, vendors and collaborators once a year, but according to John Ruhlin, author of Giftology: the Art & Science of Using Gifts to Cut Through the Noise, Increase Referrals, and Strengthen Retention, that gift giving doesn't have to happen during the winter holidays. 
In fact, it might be better if it didn't. 
"Ruhlin advises against gifting between Thanksgiving and Christmas, because the recipient is receiving dozens of gifts and is often busy shopping and spending time with family. Giving a gift at a different time is unexpected and more effective, just as companies that go out of their way to surprise and delight us are more likely to win our long-term loyalty."
Sheen Lindahl, "For Entrepreneurs, The Gift-Giving Season is Year Round"
Gifting to Customers in Summer
Playing Santa in the summer will connect you to the people you come into contact with all year long. Just be sure to follow Ruhlin's 4 Rules for Strategic Givers: 
Don't break the bank, but choose gifts that have the feel of "practical luxury"; 

Pick items that are of good quality, visible and memorable; 

Be original--don't give at the usual times (birthdays and Christmas); 

Follow up to see if they liked the gift. 
After all, this is about relationship building!
Subscription gifts are another good option. For some ideas on how one CEO, John Hall of Influence & Co., uses subscription gifts to keep his company fresh in the minds of his clients, read this article from Forbes.com.
And remember…
Do: personalize as much as is feasible.
Don't: give a promotional piece of swag and expect it to make much of an impact. Swag is advertising for your business. A real gift focuses on the recipient, not you. 
TIP: Don't get so wrapped up in playing Surprise Santa that you forget to think ahead. Summer is the time to hook up with magazines and other media outlets who put holiday gift guides together. Placement in these guides provide consumers with suggestions at the exact right moment—during the gift buying season and when they're ready to buy. 
For tips on how to access this source of free publicity for your products, read this article from Smallbiztrends.com. 
At Almac Imports, we do everything we can to connect with our customers by providing them with an extensive supply of wholesale baskets, boxes and packaging supplies—over 5,000 products to choose from! 
And if you can't find what you need on our easy-to-manage website, we offer custom-designing to meet your needs. 
Let us help you find the right product Contact us today!