Let's talk about one of your trickiest of tricky annual jobs:

How to find appropriate gifts to give to customers during the holidays.

Note: In a follow-up post, we'll tackle the issue of how to give to employees, suppliers and the service providers who are important to your business.

It's beginning to look a lot like...

The holidays are bearing down on you it's time to get gifts, not only for family and friends, but for customers too.

What runs through your brain with this realization?

Why do I have to do this?... I don't know what to get... How much should I spend?... I don't have time for this!... What if I disappoint them?... What if I offend somebody?!

It's true that there are a lot of issues to consider, which is why we've compiled this guide to help you navigate through the holiday gift-giving obstacle course.

First things first...


Why should you give gifts at all?
Let's get right down to it: why should you invest time, money and effort in selecting gifts for your customers?
It's simple: gift-giving is good for business.
Because no matter what product or service you provide, people are the business you are in.
Because business is about relationships and in relationships, gifts play a key role. If you want to test this assertion, skip the gift-giving in your closes relationship and see how that goes.
Let's examine a few things that gift-giving to customers accomplishes:
Affirms your relationship with the customer, in a professional way
With each gift, you are investing in the relationship, and potentially creating a loyal customer. 

Says "Thanks"
A thoughtful gift says that you are fully aware that the customer has options, and you appreciate that he/she has chosen to do business with your company. 
Always keep this in mind: holiday gift-giving is about expressing appreciation. Never ask for business with a gift.

TIP: If you lack the time and desire to focus on gift-giving, delegate to someone on your staff. Some people are naturally good at gifting and genuinely enjoy coming up with ideal presents for people. Provide this person (or persons) with a list of recipients, some guidelines and a budget. Check in with them periodically to see how the project is coming along.

Helps you stand out from the competition
Imagine this scenario:
In a wide-ranging conversation with one of your best customers, you discover that she loves pickles. So you surprise her with a
Pickle-of-the-Month
subscription from Mouth.com and each month she receives a unique jar of pickles from a purveyor of indie food products, plus a reminder that you
listened
to her ramble on about pickles and
remembered
the conversation. 
Think that might make you stand out from the "here's a pen with our logo on it" crowd?
Keeps you top of mind
"People will forget what you said, people will forget what you did, but people will never forget how you made them feel."
- Maya Angelou
How does your gift make the recipient feel?
With some effort and creativity, your gift will make the customer feel valued, appreciated and affirmed in their decision to do business with you. that feeling will keep you and your company in their mind, during the holidays and throughout the year. And when it's time to do business again, they'll remember. 
Encourages loyalty
Neil Patel, entrepreneur, digital marketing guru and blogger, believes that gifts go a long way in creating a feeling of loyalty in your customers.
In a Marketing School video titled,
"Should You Send Gifts to Your Customers?"
Patel suggests that you send a gift basket with a handwritten notes saying something like, "Looking forward to helping you grow."
Naughty, nice or neutral, you should put as many customers on your list as you can. It's good business. 
But there are so many ways that gift-giving can go wrong!
Yes, gift-giving can be tricky business, but that's no reason to opt out. With a bit of information and forethought, you can avoid the pitfalls. 
Some of the issues to consider are:
Religion

We are all aware that the simple choice of a greeting--between "Merry Christmas" and "Happy Holidays"--turns out to be, well, not so simple.
According to the news outlet,
fivethirtyeight
, where your customer is located provides a clue as to whether you should say "Merry Christmas" or "Happy Holidays." In the northwest states of the U.S., like Washington and Oregon, residents lean toward "Happy Holidays." In South Dakota, the best greeting is most likely "Merry Christmas."
So if it's tough to know how to greet a customer, how can you possible know how to gift them? Is a Santa-themed present a good idea or a major mistake? 
The bottom line is that it's best to ask if you don't already know. A simple "Do you celebrate Christmas?" is always an option (but if they say no, don't follow up by asking what religion they are).
TIP: If you don't know the customer well, you might choose to err on the safe side and give a New Year's themed gift basket, with items tucked into religion-neutral snowflake tissue paper. Include a greeting card with a handwritten note that wishes the recipient a peaceful and prosperous 2018. 
Conflict of interest/company policies

Some businesses have policies that prohibit the acceptance of gifts or limit the value of them. Purchasing and sourcing guidelines have become increasingly strict to avoid any hint of inducement/bribery or conscious or subliminal influence. It's crucial to be informed.

There's no replacement for research on this issue. Check around or call the company's Human Resources department to learn what the policy is.

In some cases, a gift to an individual is frowned upon, but a group gift--like a gift basket--that thanks an entire company or department, is permitted.

Note: Keep in mind the number of people who will be sharing the basket. It should be big enough so that everyone sharing the basket will be able to choose one or more of the items.
 Research, research, research.

If the answer is "no gifts," you can still inquire about the possibility of making a donation to a charity in the recipient's name.

At the very least, be sure to send a card (with a handwritten note) thanking the company for their patronage and wishing them well in the new year.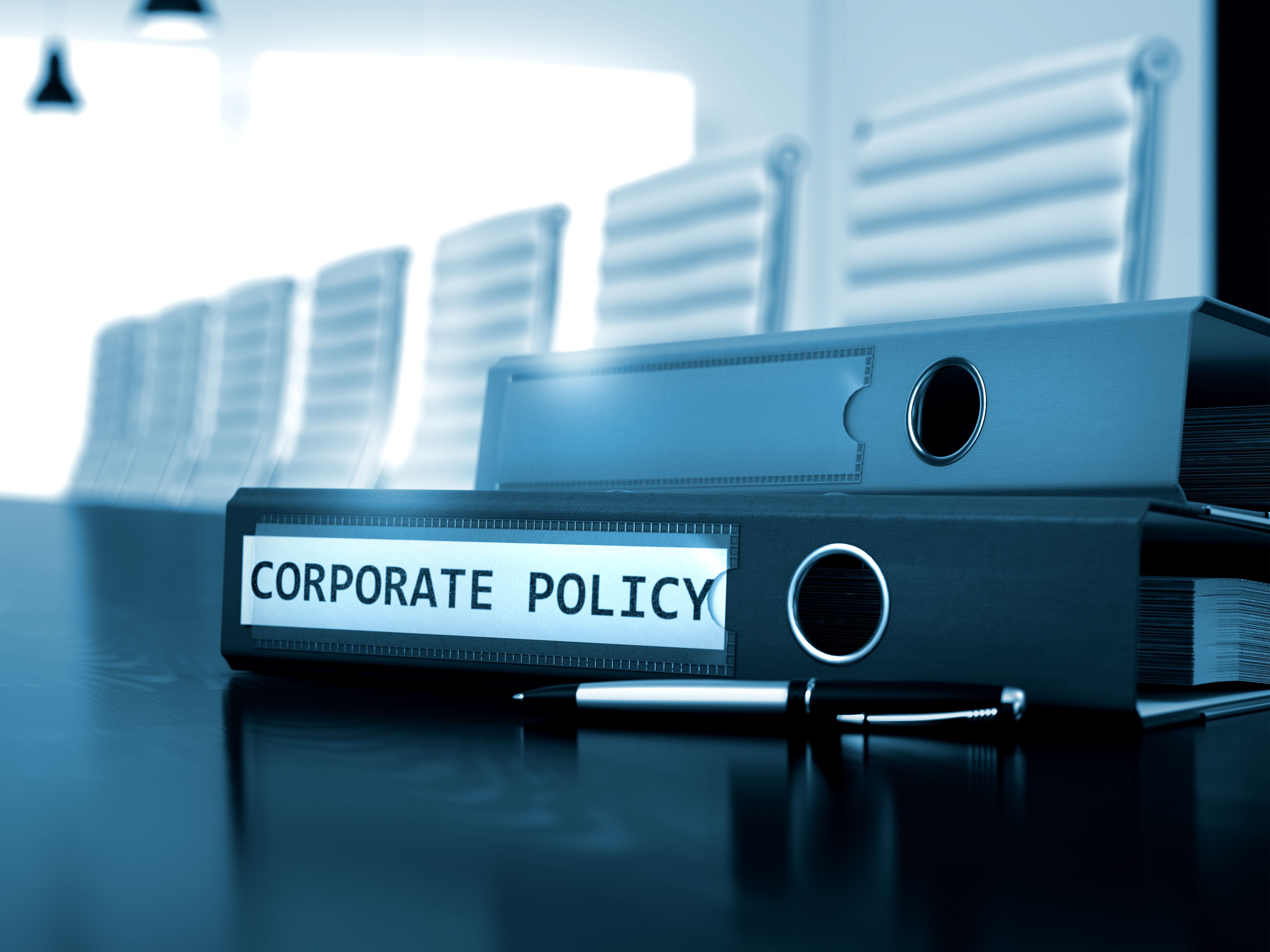 What other things should you watch out for?
Alcohol
While a nice bottle of wine or quality liqueur can make a special gift, it would be a not-so-special choice if it turns out the customer doesn't drink, for personal or religious reasons. Unless you know for certain that a customer imbibes, it's best to avoid gifting alcohol.
Cultural considerations
When planning gifts, be aware of cultural differences. A little research can help you avoid an embarrassing faux pas.
For example, in Chinese culture you never want to give a watch or clock (there's a connection with "paying last respects" and funerals). Also, it is considered impolite to open a gift in front of the person who gave it to you. So you wouldn't want to give the present and say, "Aren't you going to open it?"
To a Muslim, the gift of a knife could signify a desire to sever the relationship. Oops!
In Hindu culture, cows are sacred, so avoid giving a gift made of leather.
Be cautious, do your research and ask around. Can we say it enough? Know your customers. 


Who should you give gifts to?
If money were unlimited, you would give generous gifts to everyone you do business with, and feel pretty jolly in the process. But that's never the case, so how can you prioritize your holiday list?
At the top are the customers who generate the most business for your company, and whose continued patronage is crucial to your ongoing success.
Also high on the list are customers who may buy at less volume, but are loyal and generous with their referrals.
And don't forget those customers who have been doing business with you a long time.
If there's a company you'd like to do more business with, put them on the list too.
According to John Ruhlin, a corporate gifting expert and author of the bestselling book, Giftology, you shouldn't focus only on the boss eith. Gift-giving to family members of customers, as well as people lower on the company org chart, can pay off big. 
"We all have someone in our personal lives who influences our opinions. So, establish relationships with other people's personal influencers. I like to send a special subscription gift, such as a custom leather tote bag or handmade cutlery, to my clients' spouses. They're always touched that I thought of them, and that goodwill deepens my company's relationship with the client".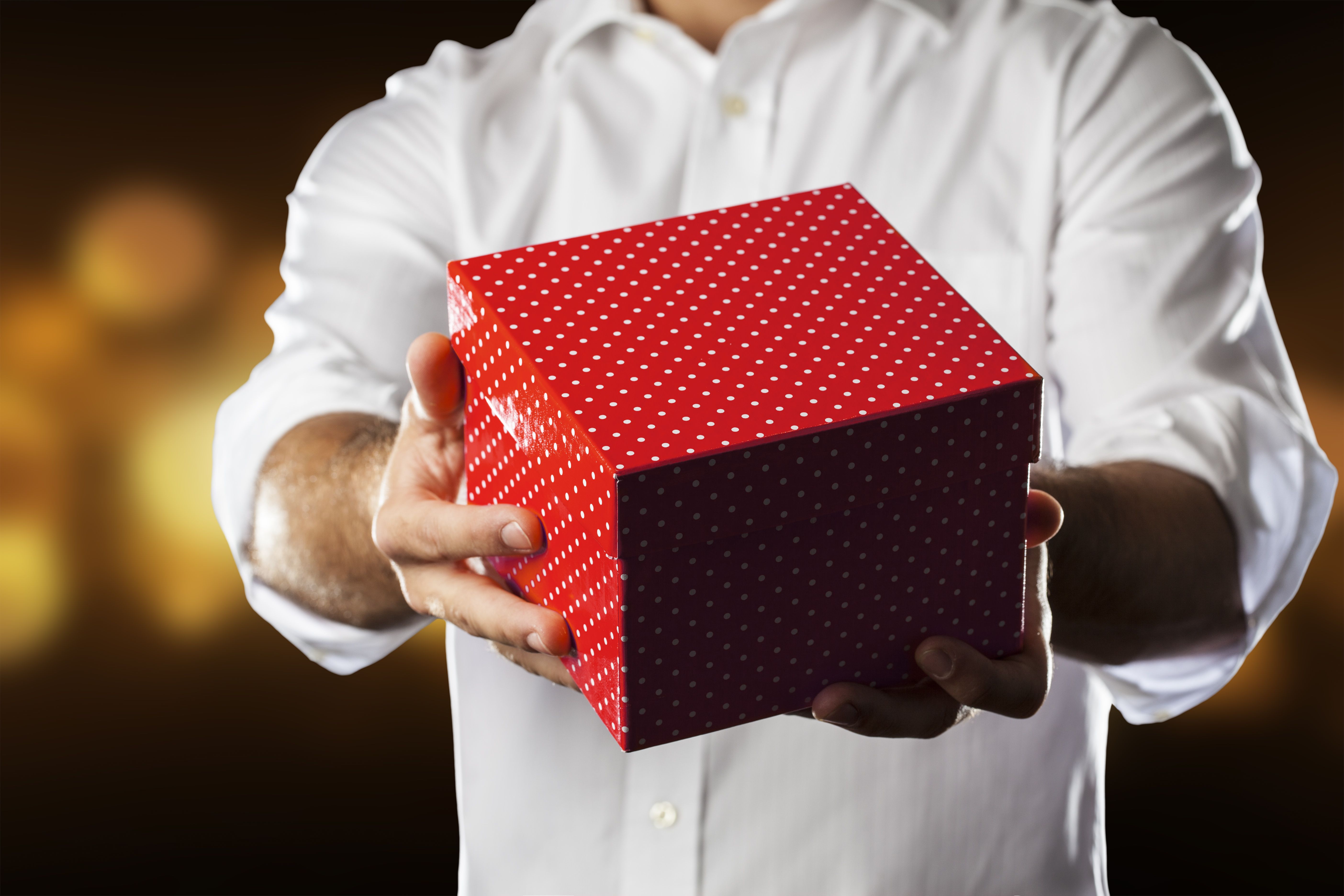 How much should you spend on gifts?
Once you find out how much you are allowed to give to a customer, based on their company policies, how do you decide what to spend?

A general guideline: give gifts proportionate to the income you received from that company throughout the year. A customer who does $100 worth of business with you is not a candidate for a $75 gift, even if their policies allow it.

Tax issues

For the record, there's a limit to how much you can deduct from your company taxes for customer gifts.

In the U.S.:

Your business is allowed to deduct up to $25 per person, per year, for gifts. There's not a limit on how many people you can give to, and no limit on how much you can spend, but you only get to deduct $25, period.

Note: If you decide to stick to the $25 limit, there's still plenty of room for customization and creativity. The folks at Small Business Trends have some suggestions.  

In Canada:

According to CRA, businesses may deduct all reasonable business expenses on their tax returns.

"...entertainment and meals qualify as business expenses if they are incurred in the pursuit of establishing or maintaining clients.
If you give a client a gift certificate to a restaurant or a pair of tickets to a hockey game, those gifts are considered to be meals and entertainment expenses; as a result, you may write off half of their value."
Caution: You should always consult with your tax professional regarding any issues around deductibility of gifts. They know the fine print better than anyone, and there's always fine print!
How do you decide what to give?
Frank Sonnenberg, one of America's most influential small business experts, is quoted as saying, "A gift is only as good as the amount of thought that went into selecting it."
So follow his advice and put some thought into it.

TIP: Gather intel all year long on your best customers. Keep a special notebook or file on your computer where you jot down the details about your customers that will provide clues.
Did you discover that the CEO you're working with is a big Maple Leafs hockey fan? Write it down.
Maybe you found out during a conversation that the head of the purchasing department for one of your biggest customers is really into astronomy. Write that down too.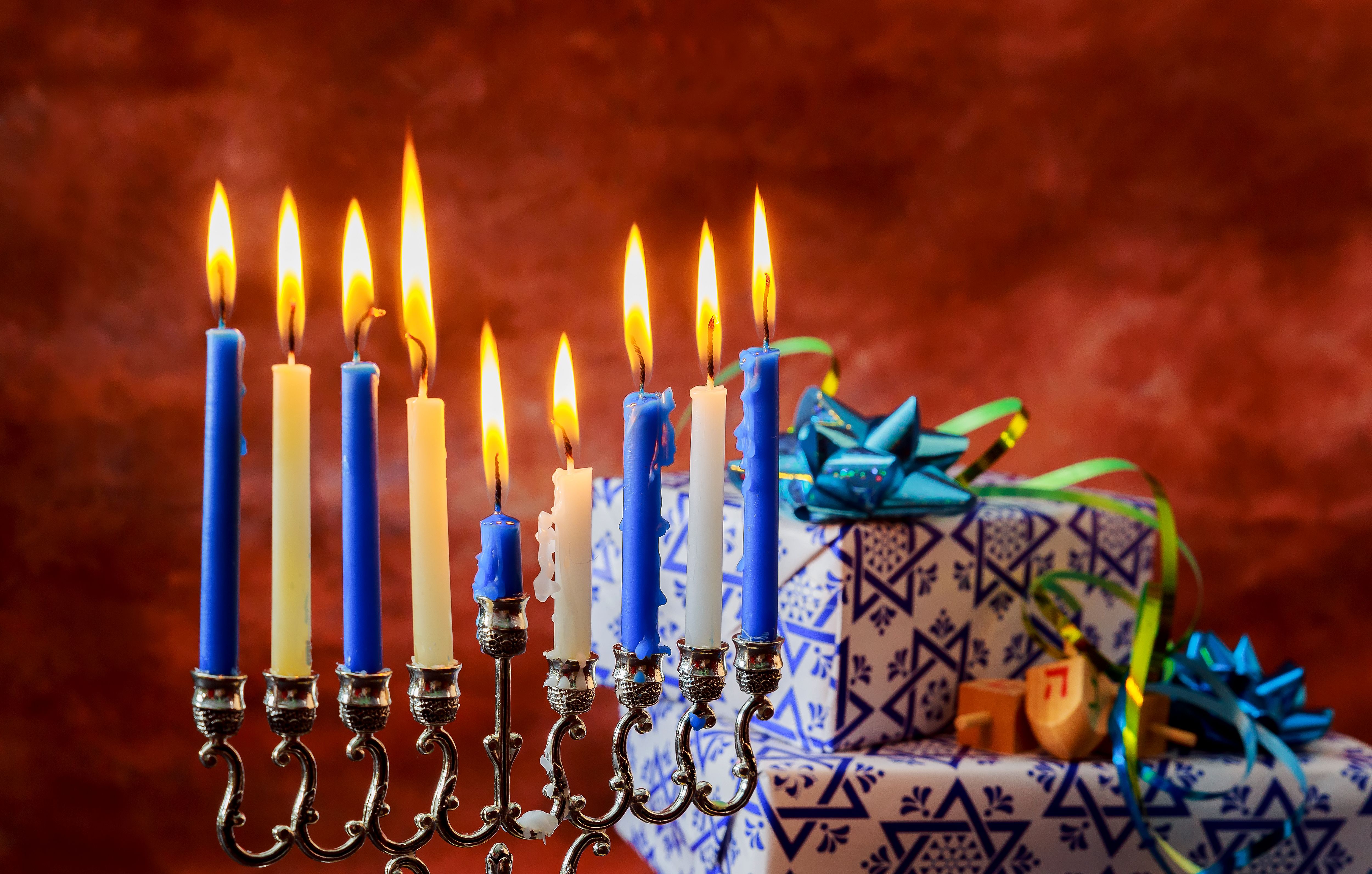 The sweet spot for giving is: 
    personal and professional
Is your customer socially minded, with a sweet tooth? You might send some
Benevolent Brownies
and satisfy her chocolate cravings while supporting a group who works to alleviate poverty in Yonkers, New York.
Or maybe you know the customer is crazy about the outdoors. Chances are anything with
Yeti
on it will be a hit. 
TIP: If you can swing it, hand-deliver your gift to the recipient's office. This is a gesture that will be out of the ordinary and possibly give you an opportunity to chat with the customer--always a good thing.
What about donating to charity?
Absolutely! This is an approach that will always be popular. Make a donation in the customer's name to a charity or nonprofit organization, preferably one that you know the customer supports, and everybody wins.
Are gift cards a good option?
Gift cards are easy and less expensive to send than packages, and the recipient can pick out exactly what they want (and maybe even get more for the money during post-holiday sales). Perfect gift, right?
Maybe, but there are downsides to giving gift cards too. They can be a little
too
easy, taking away from the "you are so special to us" idea.
One
Consumer Reports
study showed that over a quarter of all gift cards never even get used, which might indicate the lack of esteem which many recipients hold for these easy-to-give presents. The study determined that 58% of respondents said the reason they didn't use the gift card was because they didn't have time, and 35% said they couldn't find anything to buy. 
If you decide to stick with the gift card option, you can make the gift stand out by presenting the card in a special way.
For example, let's say you happen to know that your customer is a wild bird lover. He joked with you recently that keeping the backyard flock of sparrows in seed and suet is costing him and his wife plenty.
Hmmm
... you think.
There's an idea.

You tape a Petco or Home Deport gift card to a sack of wild bird seed and tuck it into a winter redbird gift box with
natural wood excelsior shred
. You add a greeting card with a handwritten note and pat yourself on the back for giving a one-of-a-kind gift that won't get lost in the customer's pocket.
Do logo items make good gifts?
The experts are very clear on this:
 Forgo the logo! 
Don't:

Give items with your company's logo on it. Logo products are marketing items. There is nothing wrong with them, just don't confuse them with gifts. A card with handwritten note is a better option than promotional items.
Do:
Customize for the recipient, if at all possible. If there are too many on your list to personalize, then select a small and useful item, like a quality calendar, key fob or live plant.
If you're going to add a logo or initials to a gift--make it theirs.
Ian Altman, a sales and growth expert and author of the blog post, "
Is Your Business Gift Idea Destined for Greatness or Disaster?
" says that he has received three gifts in the last twenty-five years that stood out--a kitchen knife, cufflinks, and a wine opener. Each one was engraved with either his initials,  his name or his company logo.
TIP: If you are in the specialty food business, you might incorporate one of your new products into a gift basket as a way to introduce the item to your custome, while at the same time providing them with a welcome gift.
The clock is winding down...
Are you in a last-minute frenzy with this gift-giving business?
Then follow the advice of entrepreneur and author Andrew Griffiths, who suggests in this
Inc.com article
that you get a
"Smart, well thought out gift basket filled with relevant, customized products. Think about the person (or people) who are receiving the basket--what do they love, what do you joke about, where is their business at now, where are they heading, what are their challenges--consider all of this and fill the basket with relevant gifts that will put a smile on their face."
Get online or contact a local gift basket business. These people spend all year planning, staying on trend, looking for the latest, tastiest treats. They can help you design something memorable, appropriate and sure to delight. 
And remember this: great packaging can elevate gifts from average to ahhhh-inspiring. That's where
Almac Imports
comes in. We have sold more than 36,300,000 baskets, boxes and accessories since 1963.
From shrink wrap to shred, from Let It Snow gift totes to gold gable boxes, we can help you find what you need to present gifts in an unforgettable way.