It seems like there's always more to do to get your business ready for the holiday rush. In Part 2 of this post, we have gathered up additional ideas and resources for you. 
Plan early and avoid that November panic!
EARLY PLANNING IDEA: Staff up 
The National Retail Federation projected in 2017 that retailers would bring on in excess of 500,000 new staff for the holidays, and with the economy cranked up, there's no reason to think holiday hiring in 2018 won't be similar or even higher. 
Now is the time to develop a clear idea of how much staff you'll need during the holidays, when you'll need them and how you'll find them.
RESOURCE: This Shopify blog has great tips on getting your staff prepped for the holidays as well as finding seasonal employees in "Temporary Staffing 101: How to Prep Employees for the Holiday Shopping Rush."
TIP: Write customizable scripts for new employees

Role play with them using scenarios they'll likely encounter (the don't-know-what-to-get customer; angry customer; the monopolizing-all-your-time customer, etc.). Doing this in a low-key setting before the holidays will give your staff the tools they need to deal with issues during the heat of the holiday crunch.
EARLY PLANNING IDEA: Stock up
It's time to reach out to your suppliers--to see what's on trend, to negotiate price and timelines and ensure deliveries. Good communication is key year-round, but during the holidays it is truly a retailer's safety net. 
If you want to guarantee a profitable season for your business, holiday "rush" shouldn't have anything to do with "rush order." Plan early, prepare for contingencies (damaged goods, late shipments) and as is the case in any relationship—be a good partner by expressing your needs, being flexible when possible and expressing appreciation.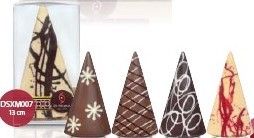 TIP: Stock up on the goodies… like chocolate! 

If you're looking for chocolate products to include in a gift basket or box-- something delicious and eye-catching—Almac Imports has just the thing.


One example: Chocolaterie De Schutter, a company that was founded in 1919,    uses the highest-quality Belgian milk, dark and white chocolate to create hollow chocolate works of art, like these Christmas trees. 

EARLY PLANNING IDEA: Deal your shoppers in
 "86% of consumers say that a coupon affects their decision (to varying degrees) in choosing one brand over another."
    - Neil Patel, top marketing influencer and author
Coupons can lead to a profitable holiday because they allow you to promote new products, push slower-selling inventory and drive people into your place of business. They are especially effective when you target a specific need tied to the holidays:
Got a guy who's hard to shop for? We're here to help—with this coupon you'll get 10% off of items in our "For Men Only" holiday gift guide. 

Last, best chance! Present this coupon at checkout for BOGO on all items in our stocking stuffer display. 
Another option: you could collaborate on a holiday promotion, the way small businesses did in Oakland County, Michigan. Small Business Saturday shoppers in that city took photos of their receipt (for their purchase from a participating store) and texted them in to get a chance to win a prize--$7,000 or $2,000 in cash, or a $500 airline voucher. 
Invite shoppers to check in, and reward them when they do. 
Word of mouth is increasingly being transformed by social media. You might offer a discount when a customer shows you their "Look where I am! Awesome sale at X!" check-in on FourSquare, Facebook or Yelp.
TIP: In-box incentive

Make good use of all those email addresses you've gathered and send a digital coupon out. Before the holidays hit, schedule a weekly one-day-only deal, targeting different products and shopper demographics. 
EARLY PLANNING IDEA: Pin as if your retail life depended on it
Because it just might. 
"Some of us might be guilty of underestimating this network, but Pinterest has quietly risen to success as a powerful search engine and one of the internet's most important shopping platforms. It would be a huge mistake to leave Pinterest out of your brand's marketing strategy."
     - Shannon Tien , Hootsuite
Still not convinced? Check these stats:
Half of U.S. millennials use Pinterest monthly;

Women are biggest users, but men are catching up (40% of new signups);

50% of Pinterest users are outside of the U.S.; 

35% of Pinners have annual incomes over $75,000;

39% of female users, and 48% of male users, prefer Pinterest over search engines like Google;

86% of millennials use this platform to plan their lives, especially the big events like  weddings, holidays and making big purchases. 
Spend some time on Pinterest to see what your target consumers are pinning and who they follow (especially competitors). Create a holiday-themed Pinterest board--or two or three (Holiday Entertaining, Stuff Those Stockings, Holiday Shortcuts, etc.) including images of products that you know they'll enjoy. 
Don't just pin your products, though—that's a turn off to Pinterest people. Find pins that mesh with your brand—quotes, how to articles, funny memes. 
Another popular technique is to put together project boards, showing how your products can be used in unique ways. 
Lowes, for example, has almost 70 boards, with titles like "Lowe's Fix in Six"; "How You How-To"; and "Woodworking Wonders." The last board includes a pin that shows how Design Mom used wood blocks to create an oversized Yard Yahtzee game (maybe using Lowe's wood, maybe not). This company's generous sharing of ideas has netted them 3,457,569 followers to date. 
EARLY PLANNING IDEA: Think about how to make your spot special during the holidays
The holidays are a time when people want to be out and about—even die-hard online shoppers will step out to soak up a little festive ambiance. If you have a brick-and-mortar store, you'll want to be thinking about how you can get the shoppers to come around.
Design curated displays in-store:
"The customer today does not want a huge shopping area to traverse, taking so much time and energy to explore. Rather, they want something more convenient, easy to navigate and that packs a punch. This smaller space… will feature curated collections of merchandise that reflect a certain mood, feel, and lifestyle, arranged together.
    - Keila Tyner, PhD "Curated Collections & Customer Experiences: How to Remain Relevant"
Plan early to create vignettes of your products around a theme or situation:
A fireside scene with cozy slippers, robe, blanket and mugs;

A sledding scene with scones, hot cider mix and hand-crafted marshmallows;

A Hanukah feast scene with traditional blue and white linens, a sparkling menorah and dreidel-themed decorations;
A side benefit to this approach is that it is a visual way to upsell your products. If a throw looks amazing alongside a certain pillow, won't the customer want to buy both?
Consider popping up elsewhere:
Join in the holiday fun by setting up a booth at a local event like a farmer's market, craft fair or Small Business Saturday community event. There's no replacement for getting out and about in your community—your business will be more visible and recognizable if you do. 
To make your spot lively and well-visited, don't just sell stuff. 
Make it an active experience. Let shoppers try out a product, watch demonstrations or discover how your products can be used in creative ways. 
Give short lessons on "How to Make an Ugly Christmas Sweater Really Ugly" or "Making Healthy Holiday Treats Your Kids will Crave" or "The Newest Mason Jar Gifts: A How-to."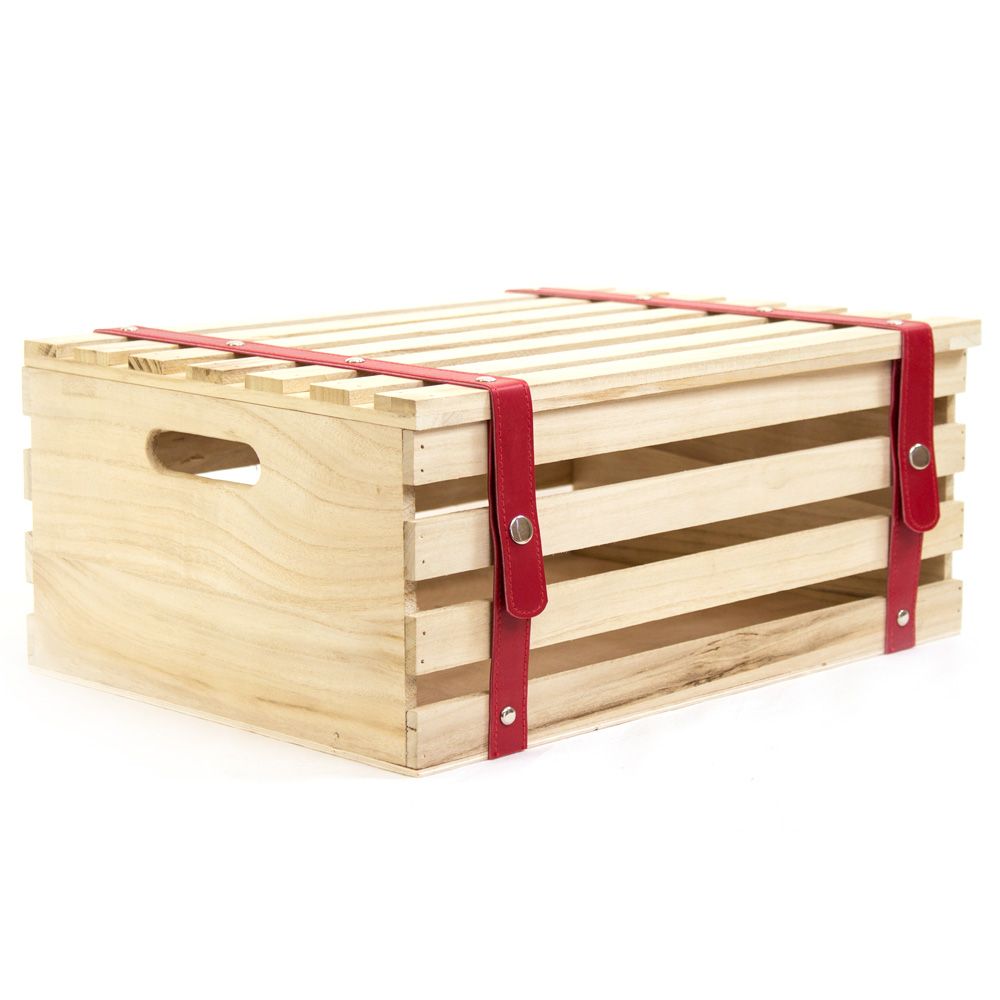 TIP: Send purchasers away with a little something extra

It doesn't have to be anything huge, just something to add to the fun of the season. 
One jolly good idea is to give away a Cocoa Cone--easy, inexpensive to make:
- Take one heavy duty laminated cello cone bag. Fill it two-thirds full with hot cocoa mix.
- Twist bag closed, tie off with twist tie or rubber band.
- Cut off extra cello at the top. Slide the bag into another cello cone bag.
- Add mini marshmallows, and chocolate sprinkles.
- Tie with festive ribbon and attach a holiday greeting label (highlighting your logo/store name).
- Display the Cocoa Cones in a fun way by arranging them in a wood crate with red faux leather straps 

What a fun way to ensure the customer will be toasting you and your business
during their holiday celebrations!
EARLY PLANNING IDEA: Tap into the magic of Holiday Gift Guides
"Gift ideas are easily shared, often searched for, and can help with obtaining organic search results through proper SEO. The number of searches for Christmas gift ideas starts to spike as early as September."
Gift guides help reduce the what-to-get stress experienced by so many shoppers. 
Design your own gift guide or get products placed in somebody else's (see info on influencers in Plan Early for a Fabulously Profitable Holiday: Part 1). 
The key thing is to create gift guides that aren't too generic. Possible themes for a gift guide include:
The Wacky White Elephant Gift Guide

Gift Guide for the Crafty and Creative

Naughty & Especially Nice Lingerie Gift Guide 

Stuff-that-Tech-Lovers-Stocking Gift Guide

Gift Guide for the Caffeine Obsessed

Gift Guide for the Work-from-Home Crowd
GOOD TO KNOW: Don't count out books
In this age of media disruption newspapers and magazines are increasingly moving online. CDs and DVDs are giving way to streaming services.
Funny thing, though, Strategy + Business reports that the oldest media of them all is still very much in the game. Sales of books—the kind you can hold in your hand—are projected to grow 1% each year. Don't think that sounds like much? By 2022, consumers will fork out about $50.3 billion on books and audio books, up from $47.8 billion in 2017. 
So the moral of the story is: if your inventory includes physical books, these statistics say, "Carry on."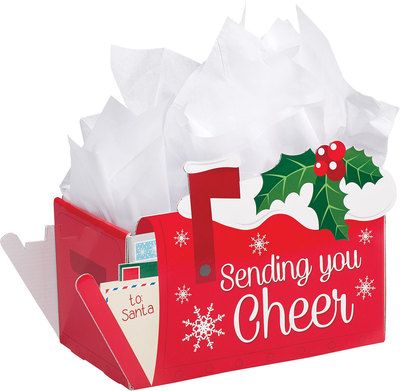 TIP: Who's around the corner?

As business people we're often encouraged to think about the big picture, and that's great, but don't forget to look right around you for customer needs. 
Example: Let's say there's a hospital just a block away from your store. Family members visiting loved ones during the holidays will be walking right by your storefront. Why not package your products in an intricut box that is just what the visitor needs, just when they need it?



EARLY PLANNING IDEA: Start now to snag free publicity!
Here's a concept to pursue all year long and then hit hard at the holidays: connect with local media outlets. 
Make it a point to get to know newspaper editors and reporters in your area, as well as TV and radio personnel. Note: if you are on LinkedIn, that's a great way to connect with media people.  
This connection can be a win-win for them, for you and for your business. Media folks are always on the hunt for a local angle to national stories and they'll appreciate a heads up if you're involved with something newsworthy. Sometimes they need someone with expertise in a specific area (everything from beekeeping to street wear trends to European baking techniques—you'd be surprised) and will be thrilled to highlight it in a story. 
As always, think about the value you can offer to readers/viewers. One owner of a computer repair business wrote up an article about how consumers can shop online safely during the holidays—his local newspaper snapped it up instantly.  
This kind of coverage puts you and your business right out in front of potential customers in a non-salesy way, and it's huge for name recognition. 
Plan early for holiday coverage…
Spend some time considering what might be newsworthy in your holiday plans and let your media contacts know about it. Be aware that they'll be looking for upbeat stories at this time of year so give them something to work with, like:
Your staff's participation in Secret Santa efforts by making and donating Christmas stockings;

An announcement that you are sponsoring the attendance of 10 kids from your local Boys & Girls Club to attend the Nutcracker ballet;

Coverage of your staff and customers delivering donated wreaths to elderly in your community. 
CASE IN POINT: CasaQ, based in San Jose, California, is a company that shares Latino culture through cultural and culinary events and home décor. They hosted a cooking class, dubbed "Soup for the Soul" and taught residents at their city's senior center to make albondigas, butternut squash and chipotle chicken tortilla soups. When the soup-cooking was done, the seniors dined while listening to a guitar performance. 
That's just the kind of event that local media people will climb all over each other to cover.
TIP: Make it all about them

"Them" being the customer, client, consumer. Instead of always shining the light on you, your business and products, why not turn the spotlight on one of your best customers?

The way Boutique Window, an online marketing platform for independent retailers, did in this Customer Spotlight. A quick Q and A, sharing info about one of the store owners who use their platform, is a great way to create good will and build business.  
Link to "customer spotlight": 

So plan early to interview one of your best customers and then say "Give it up for ___!" in an online newsletter, email blast or on a poster in your shop. 

Because making it all about them is a great way to create loyal customers, and bring new ones into the fold. 
RESOURCE: Ho! Ho! Ho! or no?
Are you thinking about holiday greeting cards? Maybe you don't know what to do—the same as always, scrap the idea completely or get really creative? Read "How to Make Your Seasons Greetings Stand Out From the Crowd" from Entrepreneur.com for insight and guidance. 
ONE LAST EARLY PLANNING IDEA: Don't forget self-care during the busy holiday season
Plan early to pace yourself so that your light doesn't burn out before the holidays are over. You're no good to customers, staff or your loved ones if you go all Scrooge on them. 
Quiz yourself: What do I do to recharge? 
Massage? Schedule it. 
A quiet night at home? Arrange it. 
Exercise? Set your gym dates in stone.
TIP: Plan a reward for later

Give yourself a Survive-the-Holidays incentive by planning a special get-away or retreat early in January.
Almac Imports wants to help you through the busy season ahead, in every way we can. 
We have festive baskets & boxes, sure-to-delight packaging and gourmet treats to meet the needs of a wide range of businesses, including supermarkets, gift basket suppliers, floral, delis/bakeries/chocolate shops, subscription box businesses, restaurants and hotels. 
We've been in business since 1963 and during all that time we've learned that needs differ tremendously. That's why we specialize in custom orders. 
Contact us to find the products you need--all at great wholesale prices.