Every year it's here before we know it and comes before we're ready—we're talking about the holidays, of course.
Which is no small problem, because for many retailers, the period between Thanksgiving and Christmas (that's only 5 weekends, folks) makes up a huge chunk of annual profit, accounting for between 20 and 30% of total retail industry sales.  
But what if you took steps this year to prepare for the holidays, long before there's the slightest hint of garland? 
We're here to help you with that plan, with ideas on how to prepare for the holidays early (Part 1) and slightly later (Part 2). 
There's another reason to get off the block early. 2018 is shaping up to be a stellar year for retail. So good that the National Retail Federation has upped its forecast for 2018. They originally estimated 3.8 to 4.4% growth and have now changed that to 4.5%. 
 "We knew this would be a good year, but it's turning out to be even better than expected."
    - Matthew Shay, President & CEO, National Retail Federation
So read on for early planning ideas to help you capture the business that will make this your most profitable year yet, starting with…
EARLY PLANNING IDEA: Find your influencers
With the ability to mute, fast forward through or avoid advertisements altogether, consumers are changing the rules of engagement. If you want to reach them with information about your business/products, you have to get creative, provide info that makes their lives easier and connect with them where they hang out. 
Meet the influencer. 
An influencer is somebody who guides other people to you, so they can purchase products and services from you. Influencers are authority figures in their niche (street fashion, DIY home repair, extreme sports, vegan cuisine, to name a few) and are connected to their followers because of that common interest. 
Influencers write blog posts, tweet and share videos/images around their core topic. If your product is included, you break through the consumer's wall of distrust and you're in, reaching your target audience, with the stamp of approval of the influencer. 
"For a consumer scrolling through their favorite blog or social media feed, a successful sponsored post doesn't feel like an advertisement -- rather, it's perceived as a natural extension of the influencer's regular content, leveraged with the trust and credibility built up over time between influencer and audience."
    - Danielle Wiley, Founder/CEO of Sway Group
But you don't want just any blogger/social media star as your influencer. You need the right one. We're talking about an influencer who shares your values, is a good match with your business brand/products and has the eyes and ears of your target demographic.
Note, however, that we're not necessarily talking about influencers with a massive number of followers. 
As quoted in Forbes.com, Gerardo Dada, VP of Solar Winds, points out that "…one of the biggest misconceptions about influencers is that they are someone with a large social media following. This thinking confuses influence with popularity. The act of influencing requires a specific result: a change in thinking or behavior. An influencer, therefore, is someone who has the power to influence the perception of others or gets them to do something different."
Influencer in action: 
Lifestyle blogger Kate La Vie posted a "today's outfit details" image on Instagram, showing her selected accessories, with a strategically-placed Naked Juice bottle nearby. In the moment Kate's followers (mostly millennials and moms) viewed that image, Naked Juice broke through to them in a way no traditional ad could. 
If you are just approaching the idea of working with influencers, The Shop Files will help you get started with this post: "How to Successfully Partner with a Blogger." 
The important thing is to start now, so you can seamlessly slide into the influencer's approach to the holidays.
GOOD TO KNOW: Need more incentive to think "early"?
How about this: the National Retail Federation reports that 40% of shoppers start checking items off their holiday gift lists before Halloween. The reasons are many, including the desire to spread out their expenditures, and the need to get gifts while the selection is still good. 
According to one NRF survey, 55% of shoppers start researching for gift-buying in October or before, though only 33% actually start buying around then. 
Catch 'em early and often—even if the shopper is just in the researching phase, you want to be ready for them. 
EARLY PLANNING IDEA: Know the trends and work them in to your holiday plans
Today's consumer trends don't take time out for the holidays. Knowing what they are and how to respond will help you get your piece of the happy retail pie this holiday season. 
We covered 2018 trends in depth in "Tips for Tapping into Consumer Trends" Part 1 and Part 2, so now you just have to "holiday-ize" the trends and make them applicable to your business and target demographic. 
For example, we talked in Part 1 about how a key to bringing shoppers around to your store is to provide them with an experience they can't get anywhere else (and certainly not online). 
Think "experience" more than "product"
"Brick-and-mortar retailers need to offer so much more than 'stuff.' Shoppers want engaging and personalized store experiences, ones that go beyond the traditional retail space. 
    - Michelle da Silva, "5 Strategies to Future Proof Your Brick-and-Mortar Store" Shopify.com
This is your cue to ask yourself, and your staff, "What kind of experiences do we want to give our holiday shoppers this year?" and then get busy brainstorming. 
You might decide to plan a fun, unique holiday event to increase foot traffic and bring new-to-your-biz shoppers in. 
Let us brainstorm with you along those lines:
Hot, hot, hot!
For a real boost to your event, team up with what's hot: 
Like, for example, vinyl.
Sales during Record Store Day (April 21) set a record this year. Fans bought just under 800,000 LPs during this celebration of music, independent record stores and all things "Indie." That's an impressive 23% increase over 2017 sales. 
And it hasn't slowed down--in the first half of 2018, more than 7.6 million vinyl LPs were sold in the US!
"Don't call it a comeback, vinyl isn't going anywhere."
    - Gabriela Helfet, The Vinyl Factory Limited
Why not take advantage of this momentum and team up with your local indie record store to host an event? You could…

Chat with record store staff to find out what new vinyl releases are scheduled for November and December. Come up with a way that your business can collaborate with them for the release; 

If you're in the food biz, create vinyl-look-alike cookies, or ask your favorite bakery to make some;

Do a countdown to the Top 40 Biggest Vinyl Albums of 2018; 

Invite record store staff to play disc jockey at a "Holiday Shop and Sip" event. They'll get everybody bopping along to classic (and not-so-classic) Christmas tunes; 

Collaborate on a "Name that Tune" game with prizes for the winners.
Be sure to discuss social media strategies with record staff so you can amp up the pre-release noise.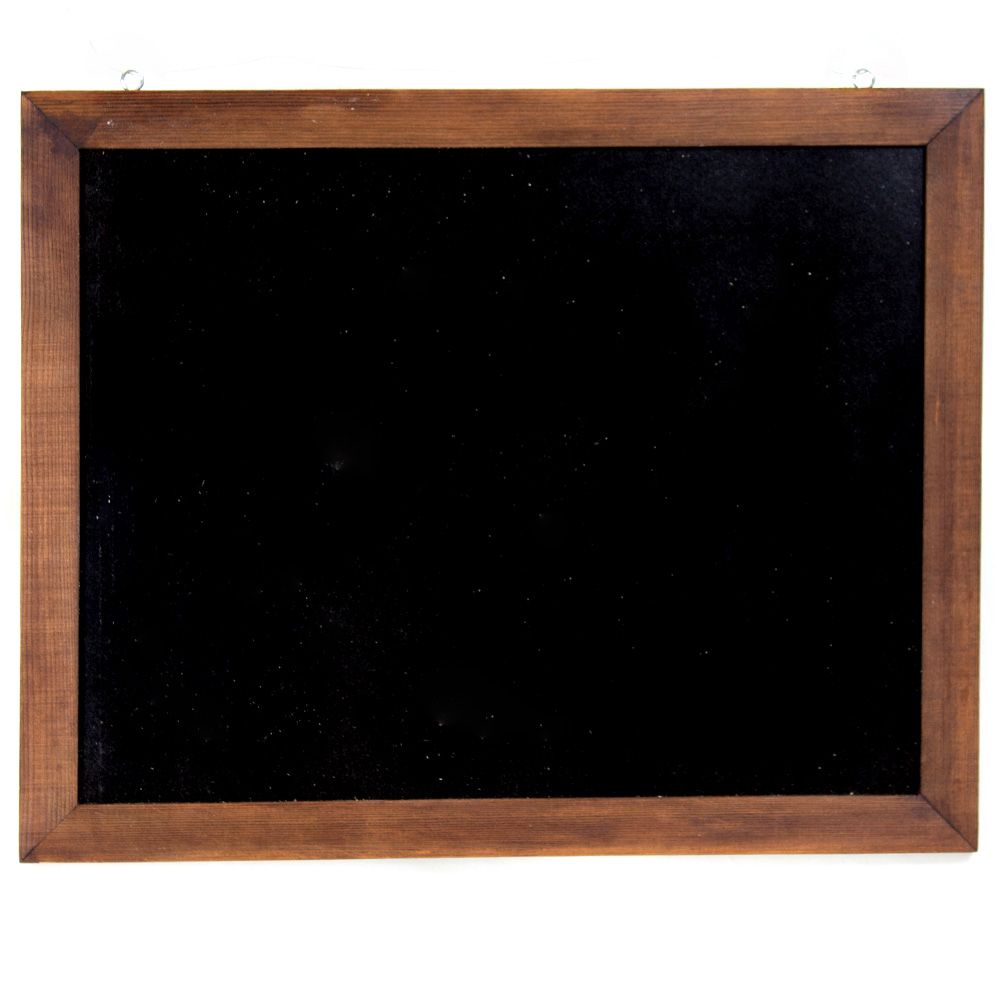 TIP: Chalk it up

Here's another hot trend you could easily adopt: chalkboard advertising.

You know what we're talking about—those cool chalkboards with catchy phrases or funny/punny quotes that grace the sidewalks or counters of your favorite coffee place. 

No matter what your business is, you could adopt this method of sharing info and entertaining your customers.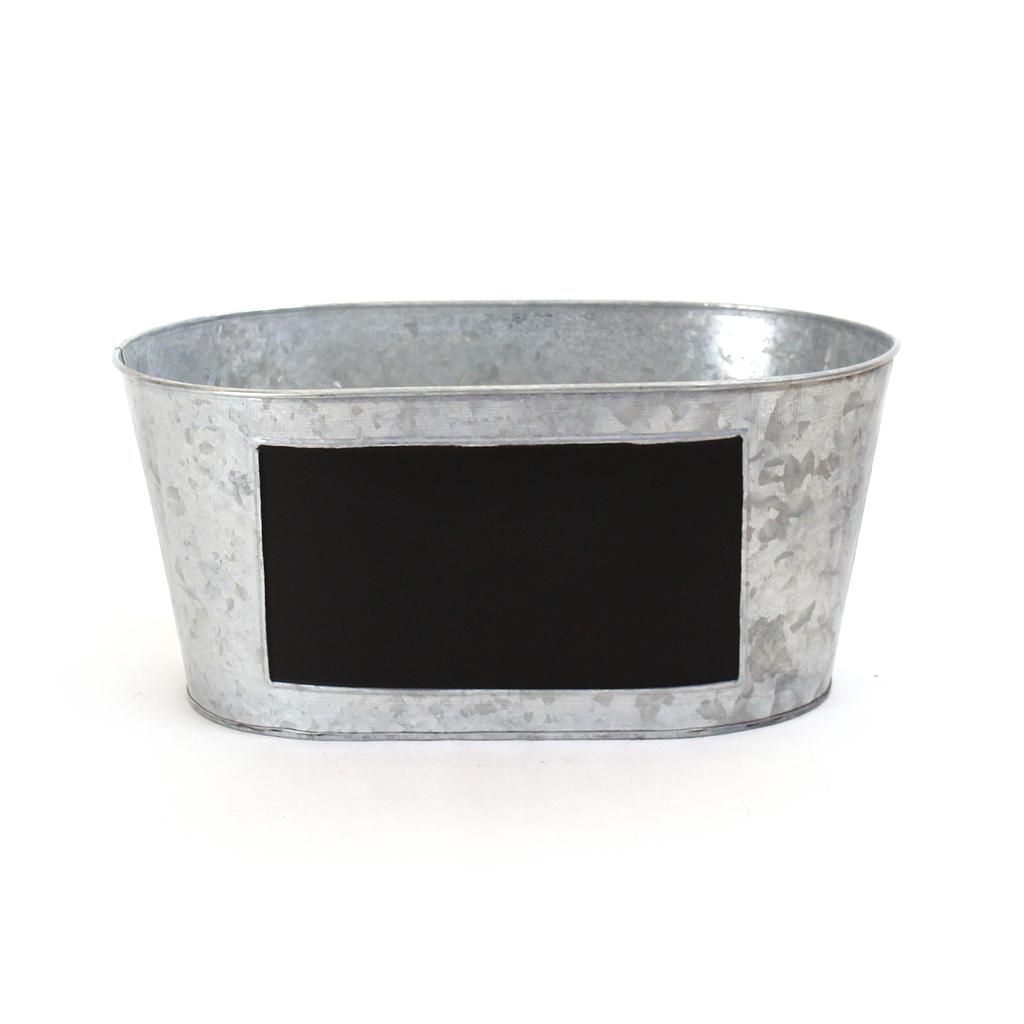 Or let your chalkboard do double duty as a container/display and a message board. 


To learn the method from the pros, check out "Chalkboard Display Tips" from Boutique Window. 
EARLY PLANNING IDEA: Get set for the big shopping days of 2018
For lots of us, nothing happens in our lives unless we first get in on our calendars. 
To help you get important retail days on your calendar, we've compiled a Cheat Sheet. Take the dates one at a time and discuss with your staff how to maximize your ability to connect with consumers on that day.
BIG SHOPPING DAYS 
CHEAT SHEET FOR 2018
Black Friday, November 23rd
The role of Black Friday may be waning slightly, but it is still considered the official kick-off to holiday shopping and many shoppers have created traditions around it. Online and in-store, retailers offer discounts, especially in apparel, toys, electronics and jewelry.  
Small Business Saturday, November 24th
Created by American Express in 2010, this is the day when shoppers are encouraged to support their communities by spending holiday dollars at local businesses. 
Cyber Monday, November 26th
This is the day when shoppers hit their computer keyboards hard in pursuit of online deals. In 2017, sales on Black Friday and Cyber Monday combined to hit a high mark of $3.36 billion! 
Giving Tuesday, November 27th
It's the season of giving, after all, so the Tuesday after Thanksgiving has been set aside to encourage all of good cheer to support charities and nonprofits. It's also an excellent day for your business to participate by reminding shoppers about Giving Tuesday on social media, giving a percentage of sales away or passing the hat for a favorite good cause. 
For ideas on how some retailers are involved in this special day, check out "Giving Tuesday: How Retailers Used the Holiday to Lift Customer Engagement."  
Green Monday, December 3rd
Not as well known as some of the others, this day falls on the second Monday in December and was first identified by eBay (to describe its best sales day in the month of December). Online retailers often launch deals on Green Monday, and why not? It's a good way to keep the shopping going strong. 
According to The Balance, Green Monday (like Cyber Monday) is especially popular with Millennials and Gen X – 60% of whom buy their gifts online.  
Free Shipping Day, December 15th
Mid-month, online stores are anxious to get shoppers to buy already in order to get packages delivered by Christmas Eve, so they offer shipping incentives. More companies join the list of participating retailers (find the list at FreeShippingDay.com) each year.
Super Saturday, December 22nd
This last Saturday before Christmas is a huge day for brick-and-mortar businesses, catering as it does to last-minute shoppers. Offering extended hours, flash sales and displaying stocking stuffers prominently are some of the ways that retailers cash in on Super Saturday. Convenience and speed figure prominently on Super Saturday, since these procrastinators need to get in and out of your store with their packages, fast. 
EARLY PLANNING IDEA: Make holiday packaging a before-not-after-thought
There's a whole scene in the classic holiday movie, "Love, Actually," that is devoted to Christmas wrapping—a whacky homage starring Rowan Atkinson. So trust us, nobody is going to think it's silly if you devote some of your precious holiday planning time to selecting and ordering the best, most brand-enhancing and attention-grabbing packaging.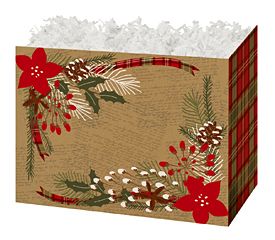 Ask yourself: What look should I go for that meshes with my business brand and target demographic? 
Classic?
Sometimes you just want your packaging to shout traditional, you know?
Whimsical?
Or maybe you want something a little different, a bit quirky.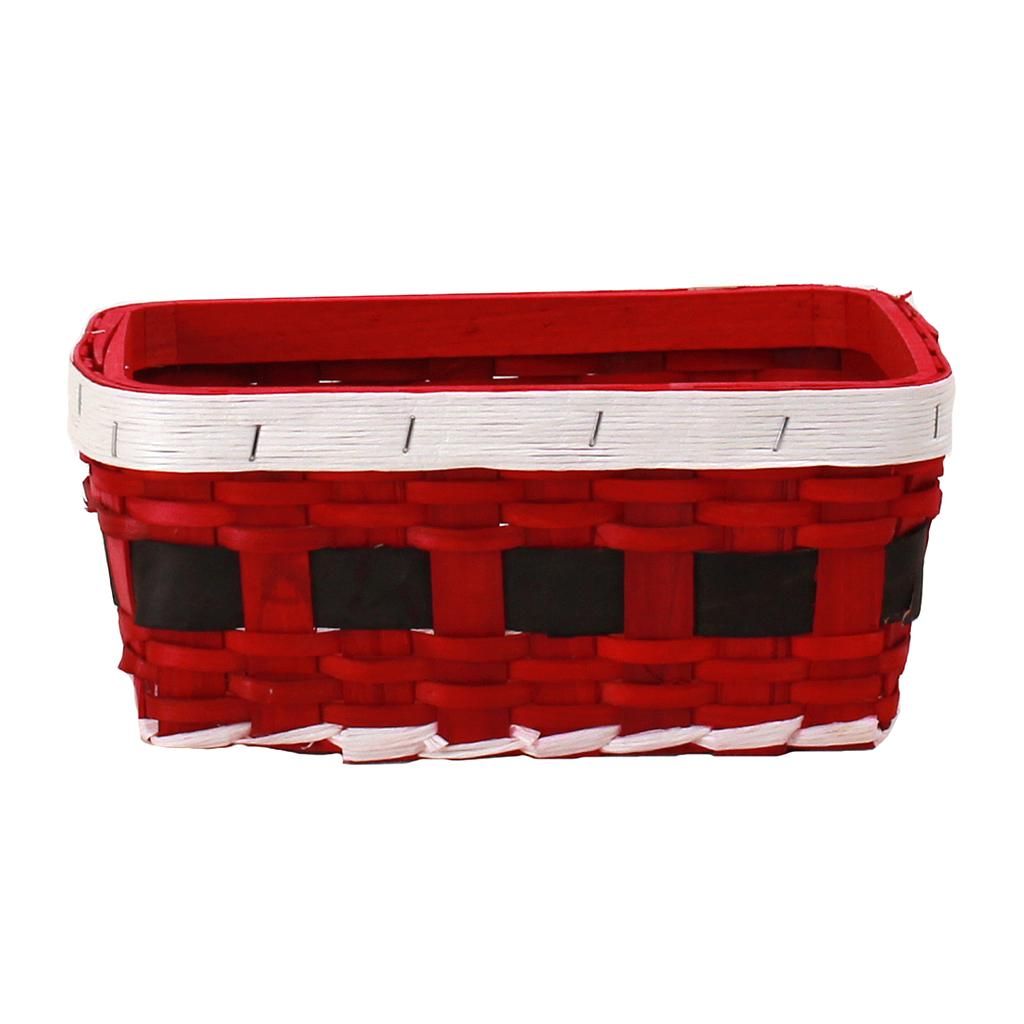 Minimal?
Maybe the way to hit the sweet spot with your target consumer (and let the product be the star attraction) is to keep it simple and minimal.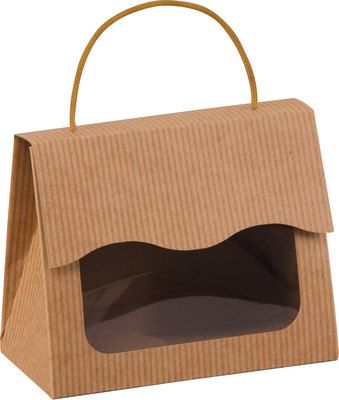 Resources for holiday packaging…
At Almac Imports we want to help you get the packaging that will meet your needs exactly. So to help you select the best products, we have a few resources to help:
Everything you ever needed to know about shred, right here;
One more thing to add to your Early Planning Project…
Stock up on supplies. 
Now. Before you get busy with something else, before wholesalers are swamped, before delivery companies start running behind.
Almac Imports is here to help you stock up with everything you need to display your products or package them for resale. 
Just launched!
New this year, Almac is delighted to announce the launch of these premium imported chocolate and gourmet food brands – all at exciting wholesale prices: 
Maxim's de Paris;

Leonidas;

Ickx, 

Pralibel;

De Schutter;

Meynendonckx & Brodericks.
Because sweets are always on trend, especially during the holidays!
Visit us today and let the planning for a fabulously profitable holiday begin!