It's a big, confusing world out there when it comes to shipping. Drop or direct? Air or ground? Plus there's an alphabet jumble to figure out: UPS, USPS, DHL--not to mention the "ex's" like FedEx and NationEx!
"Shipping merchandise can be one of the most complicated operations for any small business. Poor or no planning can result in owners overpaying, as well as losing sales if the company can't provide consistent and cost-effective delivery to customers."
Jason Fell, Entrepreneur.com
We've compiled the information you need to get a grip on this chaotic topic and maximize both your profits and your customer's satisfaction.
First, we break it down…
There are two side to the Savvy Shipping coin:
The buying side: How do you get the best value on shipping when you're purchasing products?
PART ONE: the buying side  
What can you do when purchasing products to keep your shipping costs down?
Think INSIDE the box
Every inch matters when it comes to shipping rates. 
Shape and space are the key to thinking inside the box. In most cases, you should think in terms of dimensional weight, rather than actual weight. Shipping companies have learned over the years to be more concerned with the amount of space a box takes up on their trucks than with how much those boxes weigh. 
There are a couple of ways to limit the dimensional weight of your orders. 
Shape: If possible, select products that aren't too irregularly shaped, or ones that can be flattened out or broken down into more regular shapes.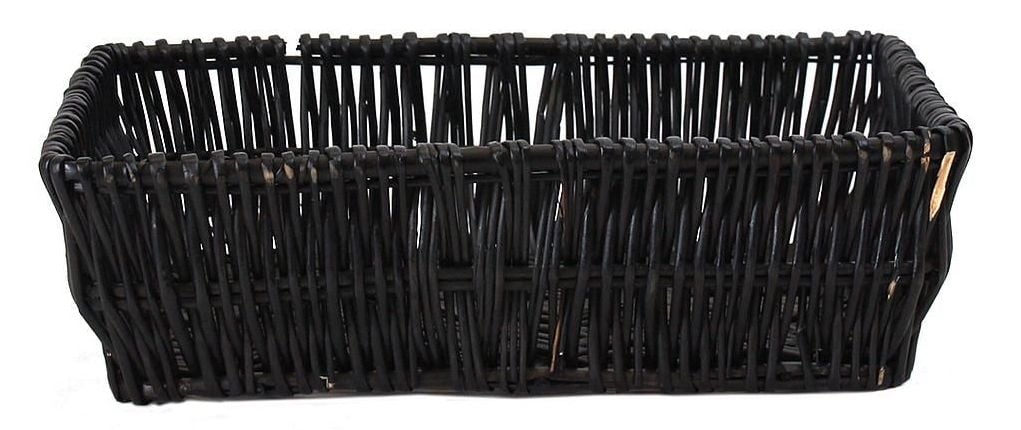 If your product presentation would work with a rectangular tray, for example, you might choose that over an irregularly-shaped handled basket. Trays come in lots of materials and sizes, like this rectangular black split willow basket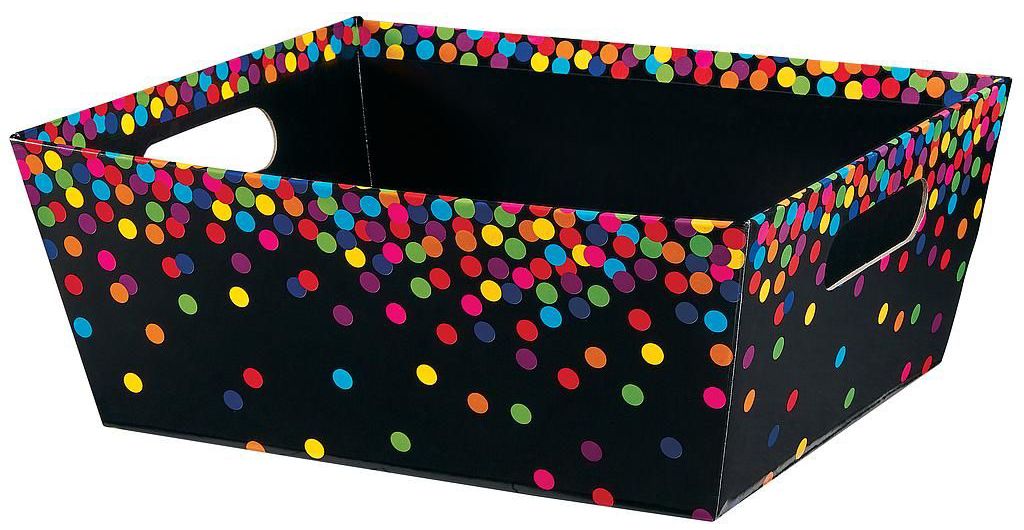 and this colorful confetti-splashed version made of sturdy cardboard. 
Or if gift or gable boxes would serve your needs, that's a bonus for saving on shipping costs!
Space: Thoughtful ordering means you maximize the use of the space inside the box by making sure there is more product, less empty air. A shipping box containing a basket with handle, for example, can be filled in with gift bags and packaging supplies such as ribbon, shred, etc. Same size box, less empty space. 
Basket sets that nest inside each other also maximize the use of space inside a box.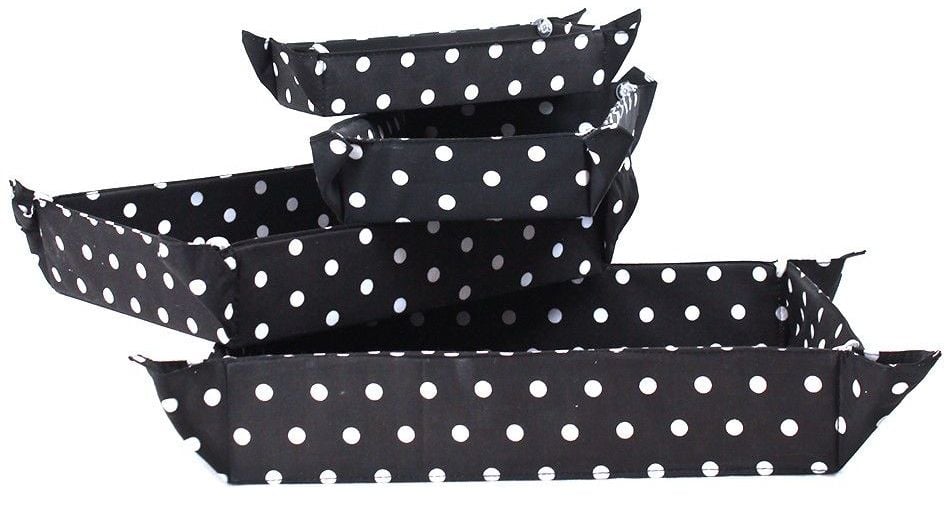 Plan ahead & buy in bulk
A general adage in shipping: fast is expensive. That's why looking to the future is a must. Avoid getting yourself into a situation where you have to have items shipped to you quickly.
In addition, many companies have a tiered pricing system for shipping that means when you buy more, you save more. 
Best case scenario: you plan ahead and can swing a large volume order. Companies like Almac Imports offer a discount to you if you pre-book supplies you need, for example, for the winter holidays—10% off if you order by June 30th with delivery after October 1st (and you pay only when the order is delivered). 
Pre-booking is a win-win: the advantage to you, in addition to saving money, is that you guarantee availability of the products you need. The advantage to the supplier is that the goods they are bringing in are pre-sold, so less of the container they order is purchased in the hope that it can be sold. Also, less handling is required because the products can be immediately packaged for the customer who pre-booked. 
If your volume is large enough, you could potentially order a whole pallet of product—do that and you save even more. 
It boils down to this: buy early and buy more!
TIP: Sample, sample, sample!
To avoid incurring the cost of returning products, order a sample. We can't stress this enough. Let's say you plan on buying a couple of dozen baskets for a special wine promotion. You see a basket online that looks perfect, so you place the order. When the baskets arrive, you discover they are smaller than you had pictured (website photos, no matter how good, can be confusing, and some of us aren't so good at grasping dimensions). If only you had ordered one basket—just so you could see if it was what you needed for the promotion—then you would have avoided the scenario of having to pay to ship the baskets back (or sticking them in a store room until you find a good use for them).For more of Almac's suggestions for shipping, watch this quick video. https://www.youtube.com/watch?v=oRzDnh-WE0A
PART TWO: the selling side 
Let's take a look at the second side of the Savvy Shipping coin. 
First of all, wrap your brain around this: experimentation is your friend. Trial and error is part of the process. Finding a shipping system that works for your business will take effort and the system will have to evolve as your needs evolve, and as the world of shipping changes. 
Give shipping the attention it deserves
 "It is hard to overstate the importance of shipping information for any ecommerce site that deals with physical goods. Consumers say the number one thing that stops them from making online purchases is shipping costs/issues (58% cite it as a problem)."
Ayaz Nanji, digital strategist
 Can you ship products faster, better and cheaper than the competition? How you answer that question will have a lot to do with your success and profitability as a business.
Know your bottom line
80% of Americans use speed of delivery and shipping cost to determine where to shop.
"Internet Stats & Facts 2017," www.hostingfacts.com
Experts insist you should not use shipping as a profit center. But you can't always afford to lose money on it either. Finding a way to break even (or limit your losses) on shipping your products to customers is crucial. 
The elephant in the retail living room: free shipping
A MUST-KNOW STAT:
According to the National Retail Federation, 68% of online shoppers expect free shipping, even on orders under $50, and 47% of them will abandon an order if shipping isn't free. Additionally, 38% have the expectation for free two-day shipping and 24% expect free same-day shipping. 
Obviously, consumer have high expectations around shipping. If you can find a way to offer free shipping, do it. Customers love it, and it's a proven incentive to them to get them to push the Purchase Now button. 
"For retailers, especially independent boutiques and webstores, perks like "free shipping" are being more frequently offered and considered a marketing expense. For larger chains like Amazon, the net loss is worth the increase in brand reputation."

Tracey Wallace, Editor-in-Chief at BigCommerce
Only you can know how the free shipping issue affects your business. But the one thing you can't afford to do is ignore the impact it is having on ecommerce. 
It's not a black or white issue, either. There are gray areas. For example, you might offer free shipping…
On specific items -- if you have a small, lightweight product with a high profit margin, such as jewelry, that could be a smart choice for free shipping;
To reward loyal customers;
On sale items;
To encourage large orders by offering free shipping for orders over a set amount;
Periodically on specific items--a way to keep shoppers coming back to check your website.
Another tactic for the shipping of large, bulky items is to charge a set fee, knowing that you'll have to absorb some of the shipping costs. This can go a long way to reduce cart abandonment. 
TIP: Consider participating in Free Shipping Day—an event in mid-December that features over a thousand retailers who offer free shipping and guarantee delivery of orders by Christmas Eve. It's an event that has grown quickly--recently Free Shipping Day had more sales action than Black Friday! Some consumers wait for this event and shopping accordingly, and each year more companies participate. If you think your business would like to be in on Free Shipping Day in 2018, visit this website for more information. 
https://www.freeshippingday.com/about/

Experiment with packaging
Part of knowing your products is knowing how best to ship them. "Over" package and you increase shipping costs (and possibly the money you spend on packaging). "Under" package and you run the risk of a damaged product arriving on the customer's doorstep. You've got to find the sweet spot—the least packaging with just the right amount of protection. Finding that sweet spot that will require some experimentation. 
Get a clear fix on how each item fits inside the box and keep in mind that you want the smallest box size you can manage. Experiment with packing materials to find the best kind to keep the product from shifting or jiggling during transit. 
For more on the packaging topic, read this "Pack Like a Pro" post from FedEx.  
https://about.van.fedex.com/blog/pack-like-a-pro-with-fedex-office/
TIP: Show off your brand style in your shipping materials.
Picture this: the customer receives the package and opens it with excitement (kids yelling, "Let me see, let me see!") This is a moment to imprint the customer with your brand through distinctive packaging and inserts. Tissue, tape or stickers can be imprinted with your logo. (Uline is one popular supplier. BrandinColor lets you get really creative in designing your box or mailer.) 
https://www.uline.com
http://brandincolor.com/about/
Protecting your products doesn't have to be bland. Try livening up the package-opening experience with shred, which comes in a variety of colors, materials andand textures. 
 In addition you could include:
A personalized thank-you note. Handwritten is best. 
A tip sheet with information about the product; 
Flier with discount coupons/info on upcoming promotions;
An invitation to join your email list;
A suggestion to follow you on social media or comment on a review site.
CASE IN POINT: The folks who sell Wonderbags (a non-electric, portable slow cooker) had a great idea: slip a recipe book into the box, ensuring the customer gets started off right with some Wonderbag-perfected recipes. 
Give some thought to what you might put into your packages. You have the customer's attention (a valuable commodity these days) for this short window of time, so take advantage of it with the goal of cementing the connection between your business and the package recipient. 
TIP: A shipping tool you might want to consider is a thermal label printer, like the DYMO Label Writer 4XL. Proponents swear it saves time and money. No ink is required to produce professional-looking labels, and you can even add your logo and/or marketing message.  http://www.dymo.com/en-US/labelwriter-4xl-label-printer
Is drop shipping an option?
If you are unfamiliar with drop shipping, it's where a product is ordered via your website, but is shipped directly from the wholesaler/manufacturer to the customer. This keeps you from having to warehouse inventory or manage the logistics of shipping. 
https://ecommerce-platforms.com/ecommerce-selling-advice/setup-drop-shipping-ecommerce-website
Almac Imports, for example, handles drop shipping for a number of customers in the United States. The products are "blind shipped," (shipping merchandise without a return address) which means that the shopper placing the order receives a package that appears as if it is from the customer, not from Almac. 
Know your competition
Research, research, research. What are their shipping policies and what do they charge? How do your costs and policies compare to theirs?
GOOD TO KNOW: If you are the sole supplier of a product, you can be less concerned about shipping costs. But if you sell products that can be found elsewhere online, you have to know what your competitors are doing—the price they are selling the product at, and what they are charging for shipping. Fail to match that, and price-conscious shoppers (which is the majority of shoppers these days) will go elsewhere.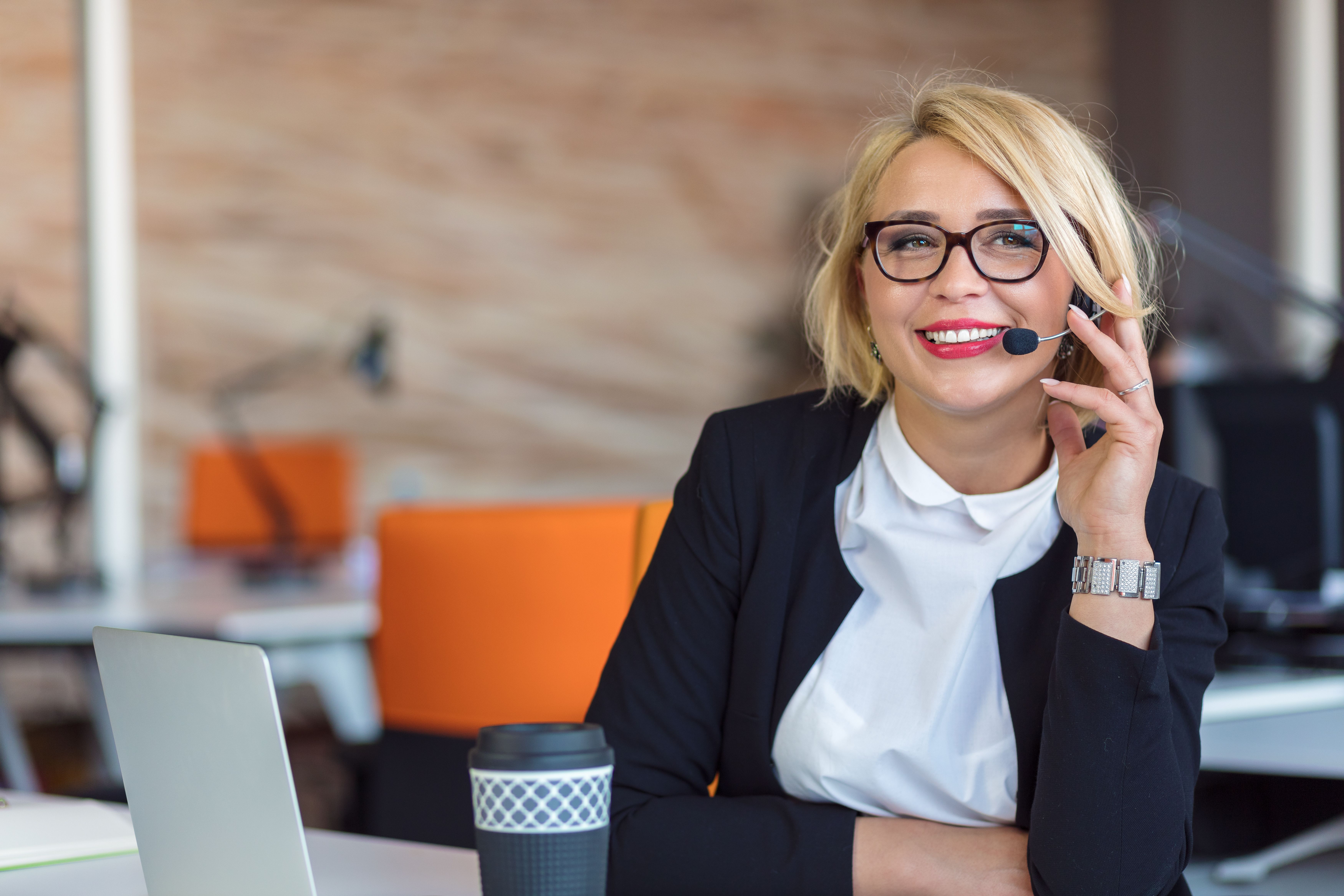 Know your shipping options
Visit the websites of all the shipping companies: FedEx, NationEx, DHL, UPS, USPS. Learn the shipping lingo. 
Call in the experts. 
Shipping services have small business specialists who will work with you. They'll discuss your needs and help you come up with the fastest, least expensive and most efficient ways to ship your products. You can take all your questions to them, "Should I ship air or ground? Can you pick up in the morning? How do the packages get tracked? Can you pick up twice a day?" and get answers. Lots of shipping services also have software now that makes the whole shipping system run more smoothly. The small business reps can help you get set up.
NOTE FOR U.S. BUSINESSES: 
For small businesses in the U.S., the United States Postal Service--USPS-- is usually your least expensive option, and you can track almost every package. Their flat rate boxes are especially economical, and in many cases you can get your boxes and envelopes free. As your sales volume grows, it might make sense to check out some of the other carriers. 
Retailers aren't the only ones feeling the heat of competition! The shipping industry is getting more and more competitive all the time. Read up on, and take advantage of, discounts offered by shipping carriers in this Ship Station blog post.
https://www.shipstation.com/blog/handling-your-business/get-all-the-shipping-carrier-discounts-you-can/
Be cautious and do your research regarding international shipping
Generally (for smaller orders) the cheapest way for customers in destinations like the Carribean and Hawaii to reduce their shipping costs is to use freight forwarders in Florida and California that consolidate orders from a large variety of customers into weekly/daily containers.  This is much cheaper than individual packages going directly to these destinations.
A few more considerations:
Can you consolidate? 
When sending "less than truckload"--or LTL--shipments (those that weigh between 150 and around 20,000 pounds) it might pay to work with a freight consolidation service. These companies combine LTL shipments to fill out their truckloads.
General shipping "shoulds":
You should…
Try to get products shipped out on the same day of order, or if not, within 24 hours.

Offer customers at least one express, and one standard shipping service.

Avoid backlogs during busy seasons—hire more help if needed. 

Communicate accurately about delivery dates and share with the customer the ways they can track their order. 

Make your product exchange and return processes and policies easy to understand and implement. 
RESOURCE: Is business booming, making it hard to fulfill the orders yourself? You might consider looking at third-party warehousing and fulfillment. There are lots of companies that can store your product, pack and ship your orders. Shopify's article, "Everything You Ever Wanted to Know About Third Party Warehousing and Fulfillment" will clue you in to the details.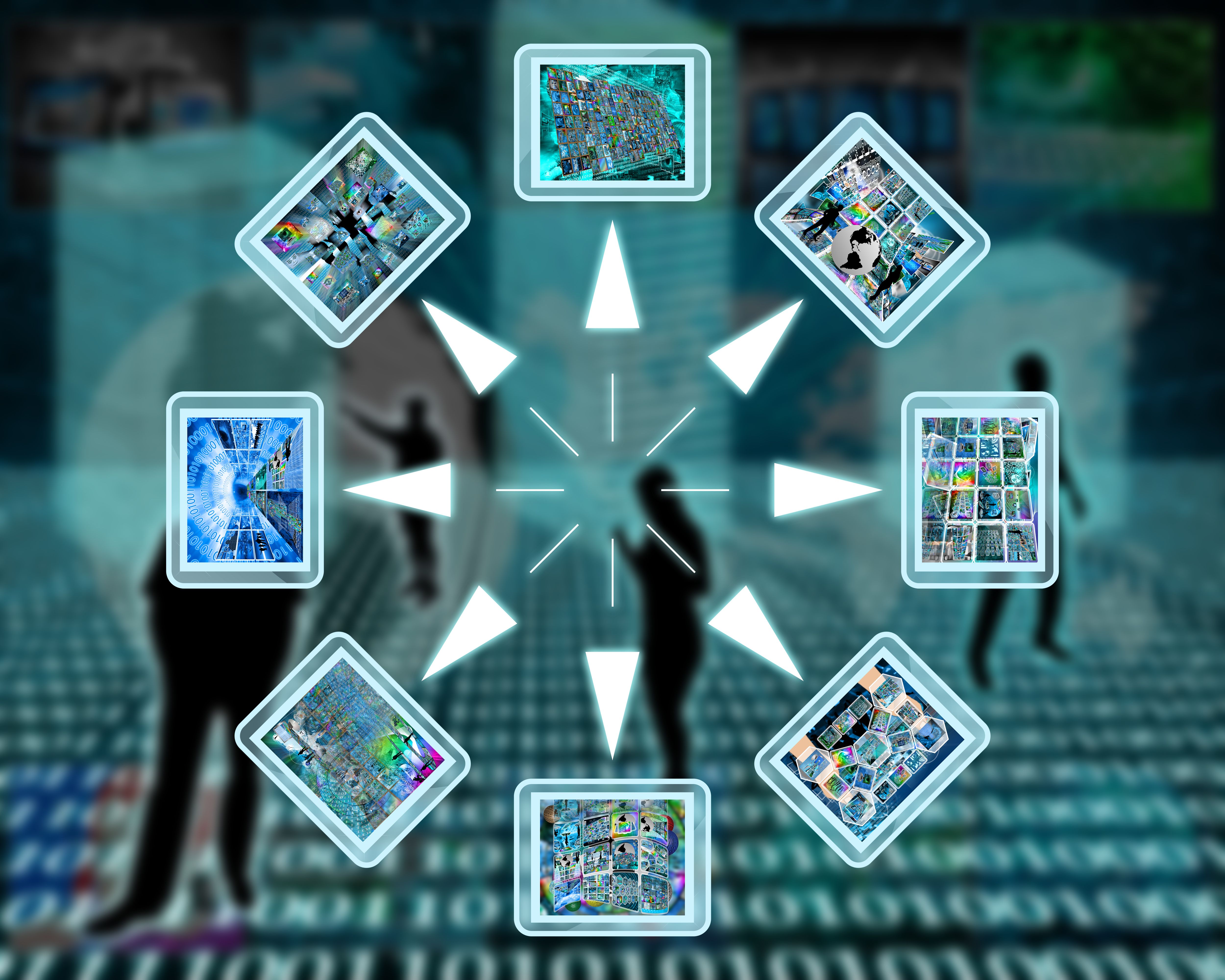 Leverage technology
The shipping industry is a dynamic and evolving one. There are new systems and technologies coming online all the time. 
Here's a sampling of what's available:
There are comparison shopping sites, like www.iship.com and www.ShipGooder.com. You put in your package's weight, size and location and the site compares rates and services from all the major carriers so you find the best option. 
Stamps.com – offers all the services of the post office from your computer, including the ability to schedule free pickups. For a monthly fee you can get discounts of 20 to 50%. Especially good for businesses that ship more than once a week/spend more than $100 a month on shipping. Ecommerce Sprout spells out more details in "Stamps.com Review 2018—Is Stamps.com Worth It?"
A similar service is ShippingEasy.com.
Ship Station – a web-based shipping and order fulfillment system. Synchronizes with most sales channels, shopping carts, payment gateways and mail carriers. www.shipstation.com
For an update on what's new, read this article from the Octopi blog, "10 Innovative Companies Disrupting the Shipping Industry."
Aftership.com – lets your customers track packages and get delivery updates.
Remember—shipping is often the last thing on the agenda in your interaction with your customer. Mess it up and you've lost a sale, and probably a customer. Handle the shipping experience well and you will have gone a long way in creating a lasting relationship. 
At Almac Imports we strive to use the most efficient shipping method possible to get your wholesale baskets, boxes and packaging supplies to you. The majority of orders received before 11 a.m. are shipped out the same day. 
Our staff will be happy to discuss ways to keep your shipping costs down—just ask!
And check out this video: How to get a shipping quote from AlmacLtd.com.