The future is calling--are you listening?
We know. You're just trying to deal with the present moment. Maybe your thoughts fall along the lines of, "Hey, I'm swamped with everything I have to do today! The future is just going to have to fend for itself."
We at Almac Imports understand. We have those thoughts too.
But since the future waits for no one, we thought we'd compile a list of consumer trends for 2018--to get us all thinking about the trends and how they are playing out for today's consumer (and us).
Then we'll look at some do-it-now, manageable things you can do to tap into those trends.
TREND: To consumers, convenience is king
Consumers pressed for time and trying to meet all the demands of their lives (working, family, education, etc.) are driving a trend toward convenience. 
Make it fast, make it easy or risk losing their business.
How is this trend playing out?
It's playing out in a lot of ways, especially in food and fashion.
Feed me, now...
Seems that increasingly consumers balk at grocery carts and checkout lines. Online sales of groceries stands at around $21 billion (U.S.), but is projected to grow to up to $100 billion as early as 2025.
It's no longer even a question of whether this trend will eat into a grocery retailer's in-store operations--it will, but even giant brands like Costco have moved to join digital food sales.
Packaged Facts reports that the meal-kit market is part of the growing demand for convenience. This market has blossomed into an estimated $5 billion in sales as of 2017. Whole Foods, Kroger, Albertson, Amazon and Walmart are just a few of the entities jumping in with their own versions of meal kits.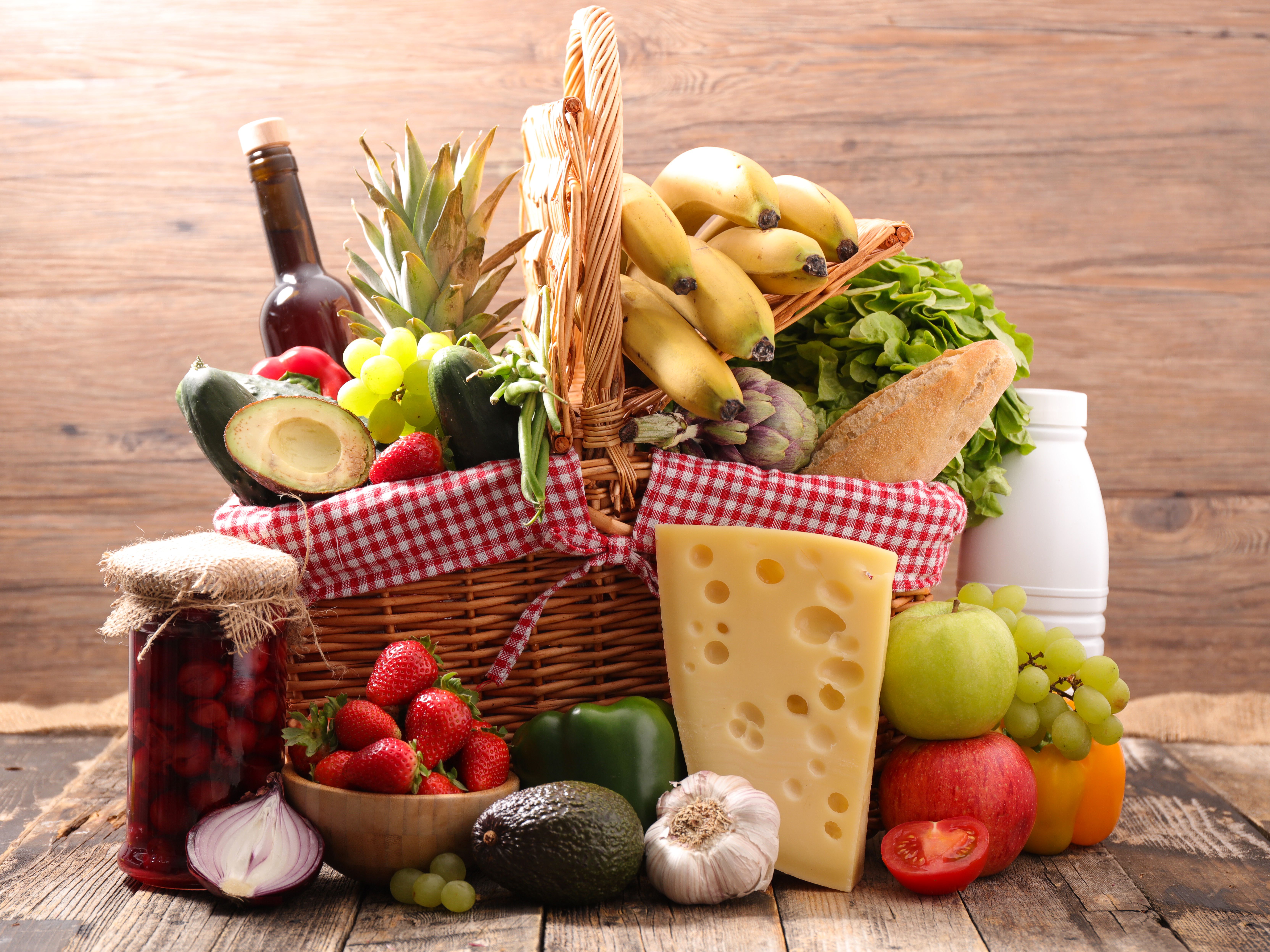 Crucial niches in the meal-kit market are predicted to be farm-to-table, paleo (and other specialty diets), organic and vegetarian.
According to the Produce Marketing Association, the fresh prepared food market--worth $26 billion (U.S.)--is growing at a rate that exceeds food service, retail and packaged foods. That's some pretty astounding growth!
Another facet of the convenience-in-food trend is the "fast casual" market.
Desire (especially among millennial consumers) for inexpensive meals, customized menus and fast service has been growing in the last decade, leading to the popularity of chains like Panera and Chipotle, and stealing customers away from full-service chains, like Applebee's.

FUN FACT: Blame the birds. According to the Wall Street Journal, rotisserie chickens--introduced by supermarkets in the mid-1990s--launched the prepared-food trend. In 2017 alone, Costco sold 87 million of them.
Deliver it to me, now
"Today's adults are not spending a lot of time shopping like my parents' generation did," says marketing professor Kim Whitler, of the University of Virginia's Darden Business School, in an article in the Washington Post. "Gen X, Gen Y, Gen Z, they're all time-starved and want to order groceries while they're riding a bus to work."
And they want them delivered to their door.
Warehouse retailers are reportedly not reacting quickly or energetically enough to this trend. They've been slow to join e-commerce, or offer home delivery options, or make changes to be more competitive with online retail giants like Amazon.com.
Other companies, like Target, are making moves in that direction. Last last year, Target announced that it is buying Shipt--a grocery delivery service that allows members (for $99 a year) to order groceries from various outlets. A Shipt shopper then picks up the items and brings them to you, all on the same day. 

Note: 
When it comes to this get-it-to-me-now trend, Almac understands,
and so we deliver fast.
In fact, 95% of our products ship to you on the same day of order.
Just wanted you to know...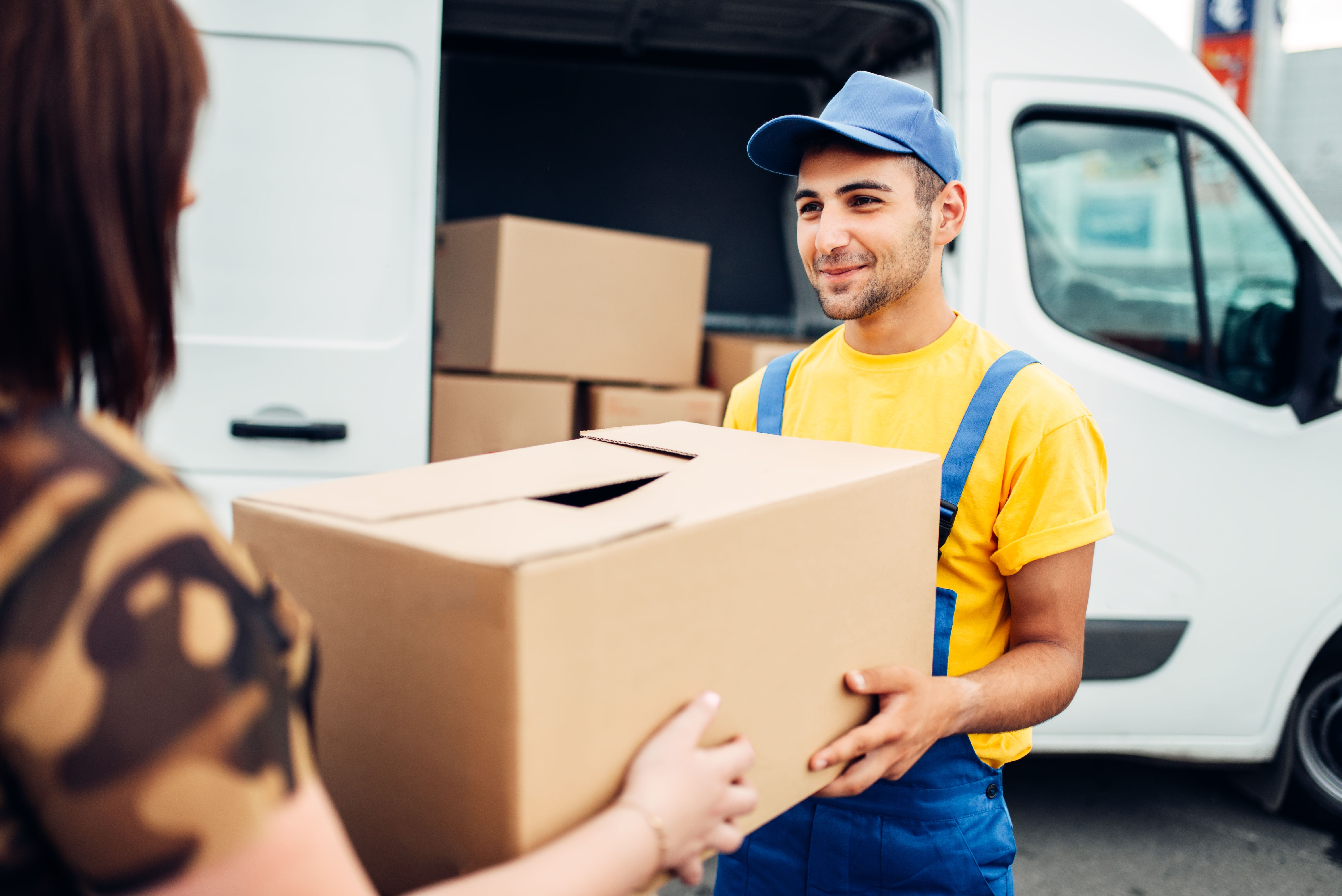 Dress me, now
Stitch Fix describes itself as an "online styling service that delivers a truly personalized shopping experience." Customers fill out a "style profile" first. Then clothing, shoes and accessories, based on the style profile, are sent to your home--on the date you decide you want it delivered. (A $20 styling fee is charged, which is credited toward anything you keep from the shipment.) 
You go through the package when it arrives, keep what you like and return items you don't want to keep in a prepaid envelope.
No more trying on clothes in small spaces with big mirrors and bad lighting!
Talk on the whole convenience trend thing from an expert:
"With UberEATS broadening the scope of delivery options in the prepared food market and increasing consumer familiarity with curbside pickup at their local grocers, the mainstreaming of on-demand deliveries from local grocers, facilitated by 'personal shoppers' with the likes of Instacart, isn't far behind,"
- Matthew Rolfe, Freedonia Focus Reports
What are some of the ways for you to tap into this trend?
Ask yourself:
 How can I make it easy for customers to access my products? How can I streamline the number of steps (and decisions) my customer has to make to buy my products?

Then act:
Is there a way to provide home delivery of your products? If that's already offered, how can you speed it up?

Some retailers are redesigning their stores to make it easier on busy customers by putting grab-and-go items right inside their doors. Target has gone so far as to build two entrances into their next-generation store in Richmond, Texas. One of the entrances is for quick-grab food and online pickups. No more waiting in line behind a cart filled to the top with a year's worth of craft supplies!

TREND: Consumers look for experiences over things
The reasons people shop at brick-and-mortar locations has more to do with the experiences they get while they're there, than it does about the stuff they will buy.
Top retail influencer Steve Dennis put it simply:
"Physical retail is not dead. Boring retail is."
This trend is especially evident with millennials. Forbes reports on a study conducted by Harris that found that 3 out of 4 millennials would prefer to shell out their hard-earned cash on an experience, instead of buying a thing. Sixty-nine percent said that live experiences connect them with other people--friends, community and even internationally--and that's important to them. 

How is this trend playing out?
In her book, Shops That Pop! 7 Steps to Extraordinary Retail Success, market researcher Pamela Danziger says,
"One common mistake retailers make... is to define their store in terms of what they sell, which in turn keeps the retailer focused necessarily on the product, and not on the shoppers' experience."
As an excellent example of a store that has put shopper experience front and center in their operations, Danziger introduces us to an artisan cheese and gourmet store in Charlottesville, Virginia.
Feast! takes the experience thing to a whole new level by making each visit to their store a delight for the senses.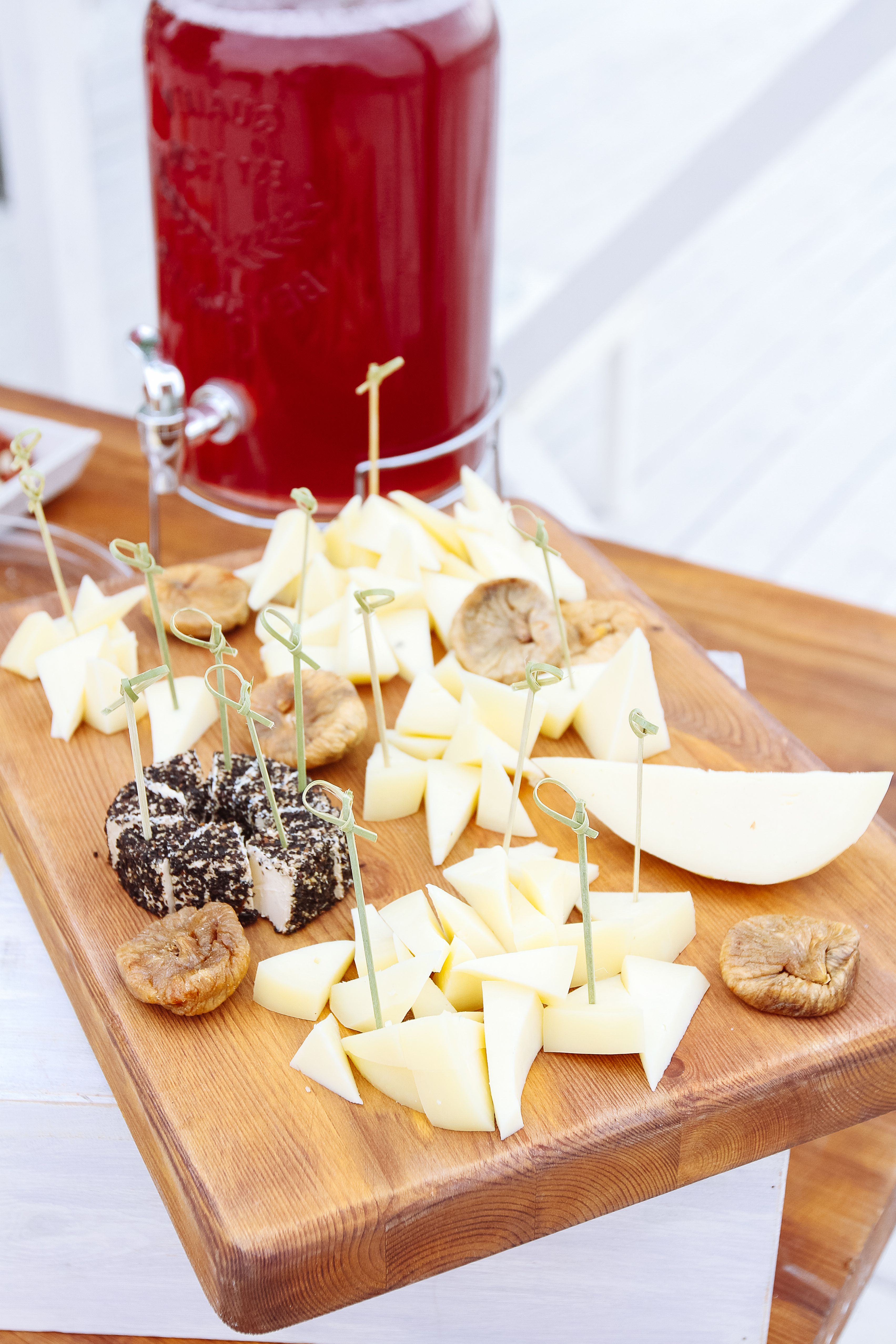 Their approach is:
"If someone asks about something, rather than tell them what it taste like, we put it in their mouths."
Samples are located throughout the store so that customers can taste the foods on display. The staff bakes goodies in-store, too, like their molasses sugar cookies, just to spread the nostalgia-inducing aroma around. 
The approach has paid off--in sales and in awards. Feast! received an Outstanding Retailer Award from the Specialty Food Association in 2013, and Saveur magazine named it one of the top 20 U.S. cheese shops. 

The staff at Feast! also does everything they can to avoid any impression of being snooty gourmet types.
"We look at it like welcoming guests into our home, instead of trying to sell them things," says Feast! found Kate Collier. "Our goal is not to up-sell. Our goal is to make people feel comfortable so they want to come back regularly."
To that end they hire friendly people who get to know the customers personally and learn their preferences. The physical store reflects their ethos, too, with good lighting, lively colors and a homey atmosphere. 
What are some of the ways for you to tap into this trend?
Make sure that consumers who walk into your store encounter a unique experience by
Helping the shopper discover your products through tasting, testing, touching, watching a demonstration (in person or video), etc. 

Popping up elsewhere. Go where the shoppers are, and create a fun space for them to spend time in. We covered the pop-up trend in our recent Valentine's Day post.

Making your place a happening place. The way Restoration Hardware has by incorporating bistros inside their new flagship stores. Their 3 Arts Club in Chicago (with a greenery-filled atrium and fountain) is reportedly the seventh-most "Instagrammed" eatery in the U.S., and has been the site of 32 marriage proposals to date.

NOTE: Don't forget that good customer service IS an experience in itself, and one of the most important ones a shopper should have when doing business with you!
TREND: Consumers lean toward healthy, earth-friendly and locally sourced products
Consumers are paying a lot of attention these days to their health, and the health of the planet.
In a Nielsen study, consumers were asked to list their top grocery-shopping priorities. Fresh produce was in the top spot for 75% and 60% put fresh seafood, meat and poultry in first place. Sixty-seven percent said that products with healthful ingredients were most important.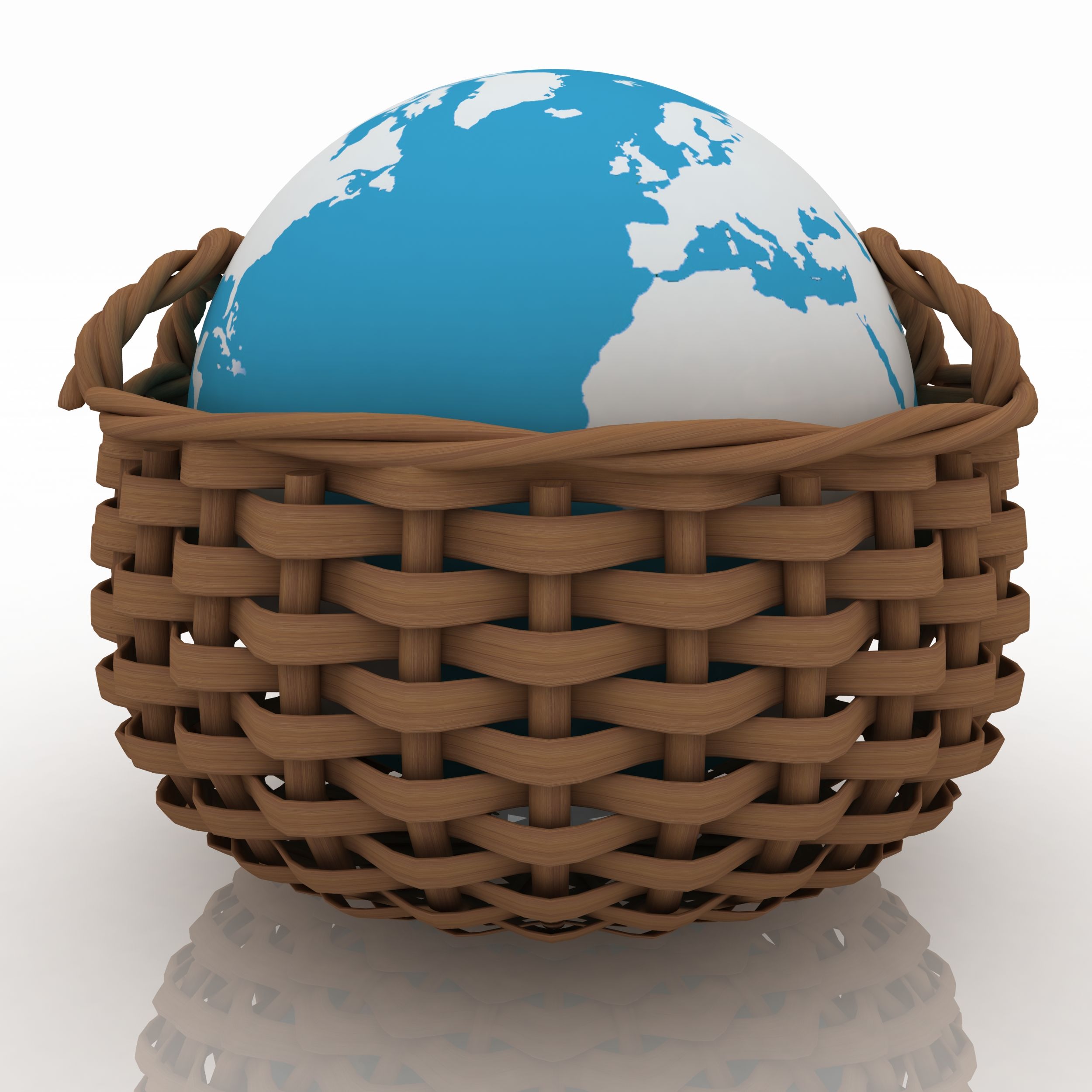 How is this trend playing out?
Consumers are demanding more and more to know what products are made out of. It's called "transparency in labeling." U.S. regulators have responded and in 2018, the amount of added sugars will have to be listed in the nutritional facts label.
We should all tune in to terms like "responsibly grown and raised," Fair Trade and GMO-free, because the consumers are speaking this lingo, looking for information on labels and making purchasing decisions accordingly.
The floral industry is also being impacted by this trend. In fact, the whole definition of what constitutes a floral arrangement has begun to change. Out-of-nowhere floral design "stars" are sharing their eclectic bouquets on Instagram. They attract an enthusiastic following and are imitated, creating an instant market for the products that are featured in their designs.
In a New York Times article, "What Happened to Traditional Floral Bouquets?" Deborah Needleman said, "This country is in the midst of a floral revolution... You are now more likely to see a bouquet laden with sheathes of grass, arching vines of clematis, Fritillaria bulbs and flowering purple basil than just a polite cluster of roses or calla lilies."
It's a backlash of sorts, Needleman asserts, to the "floral industrial complex" which breeds flowers to be cheap, durable and easy-to-ship from across the world. It's also part of a "deep longing for a connection to the natural world" and a trend that is fueled by photo sharing on Instagram.
Many floral designers are cyber-gathering, and developing networks to access fresher materials that come from close to home and use fewer pesticides. Farmers, foragers and wholesalers are responding to this trend. There's a lot of collaboration involved, again facilitated by social media.
"A florist can speak directly to a farmer friend asking her to grow more of what she wants, like the newly desirable rusty-hued ranunculus."
Even in the Recreational Vehicle domain, these trends are popping up.
Consider Homegrown Trailers of Kirkland, Washington. This company takes the teardrop trailer craze and gives it an eco-friendly spin by building their trailers out of sustainably sourced wood (with nontoxic finish). They add composting toilets and make the lighting, fridge and induction oven solar-powered.
What are some of the ways for you to tap into this trend?
Be transparent. Find ways to let customers know what your products are made of and where they come from--in marketing, in your store and online. Make sure your employees are informed, too, so they can share the facts with customers.

There's no place like home, so look for sources of products/materials that are local, and then advertise this in your marketing. Smallbiztrends.com points out that restaurants who use locally sourced food are simultaneously serving products that are fresher and more environmentally friendly than shipped-across-the-world foods. The National Restaurant Association says that 57% of restaurant-goers report they actually search out places that use locally sourced ingredients.
Package with care. The materials you use to package and display your products can tune into this trend.  Look for natural materials.
To display products, you could forgo plastic shelving and instead choose split willow baskets. Natural wood excelsior shred could be used as a base (a bonus is that it's also economical and protects products from breakage.)
Natural raffia, too, is a great option. Use it to wrap packages/presents, hand tie flowers or even make a wreath with it.
TIP: Try creating a gift basket or box that centers on a category of local product, such as goat cheese, honey or wool. Create a sample basket and take pre-orders. This way you can order just enough packaging and products to meet the orders. If the response to the baskets is enthusiastic, you may decide to add it to your regular offerings.
This approach gives you the chance to experiment in working with various local suppliers, before getting in too deep. A delightful, and profitable, collaboration might develop!

DESIGN TRENDS FOR 2018

In color:
The global color specialists at Pantone named Ultra Violet (PANTONE 18-3838) as the 2018 color of the year.
It's a blue-based purple that is described variously as "energizing and calming" and "inventive and imaginative." They claim it's a good antidote to our stressed-out times. 
With that kind of PR, you can bet Ultra Violet will show up a lot over the next months in design, home decor and fashion.
Prince would be proud.
In packaging:
99designs shares a number of trends that will affect packaging in 2018, including:
Simplicity
Minimalism has staying power. Look for clean, simple designs.
Pastels
In response to our hectic world, the calm, feminine colors are making a resurgence (like the pastel hue found in the fabric baskets to our right). It's definitely a departure from the intense color schemes of recent years. 

 Doodles
Appealing to all demographics and ages, expect to see doodles appearing on every type of packaging. The goal? to have consumers smiling before they even pick up the package.
Vintage
Throwback designs will be popular in 2018. They evoke a sense of tradition and quality, and let us all be a bit nostalic.
We know we've just scraped the surface on trends.
In Tips for Tapping into Consumer Trends for 2018: Part 2, we'll be looking into topics like the sharing economy, personalization/curation, omnichannel sales, food trends and more.
We'll also give you some ideas about ways that you can track the trends that affect your business year-round.
At Almac Imports, we strive to keep up with trends affecting the myriad of businesses we partner with: food service, hospitality, gourmet food stores, restaurants, florists, supermarkets, gift basket businesses, bakeries and delis-- just to name a few. 
We stay on trend for you...
In stock we have thousands of basket, box and container styles, plus any kind of packaging accessories you think you might need (and quite a few you probably didn't even know existed). We're always on the hunt for the next new material under development so that we can bring it to you.