We know you're strapped for time, which is why we've been busy checking into the trends that will affect your business this year, and giving just enough info to get you started on thinking about how they affect your world.
Later in this post, we'll also discuss ways you can track the trends that impact your business year-round.
Let's start with...

TREND: Personalization & Curation
An important trend for 2018 and one that you can bet will continue into the future.
What are we talking about here?
Personalization is much more than just putting a customer's name in the subject line of an email, or offering them the option to add a monogram to a product. It's marketing to a customer's specific interests and needs as well as making it possible for them to build their own products/collections.
"Customers don't necessarily want to buy your products; they want to meet their own needs. Your products are often simply a way to get those needs met, so your personalization has to serve this purpose, and not just your bottom line. (Of course, if you do it right, the bottom line will follow."
- Eric Porres, Chief Marketing Officer of SundaySky
Curation in retail means you do the footwork and bring together the best stuff for your customers.
"With curation, you're adding value to the content by drawing the most important ideas out of the noise," says Nikki Baird of Retail Systems Research in an article titled, Why Don't More Retailers "Get" Curation? "You've gone through the effort of finding important perspectives and you're helping your customers save time by bringing together the most appealing items for their enjoyment." 

Good to know: According to a SmarterHQ survey on millennials, this demographic in particular wants messages that are customized to them, with offers that hone in on their specific interests. Batch and blast emails just won't cut it because 70% of millennials are frustrated by brands that send them emails that are not tied to their interests. 
How is this trend playing out?
The proliferation of subscription boxes is evidence enough of the enthusiasm consumers have for personalized, curated collections. There's seems to be a subscription box for every customer.
Amoda Tea will send you boxes that help you "discover fun flavors, unique pure teas and hidden gems of the tea world."
Bowzer Box is the top Canadian-based subscription service that caters to--you guessed it--your dog.
Zola gift registry is a company that's really got the personalization/curation thing down.
Zola who?
There's nothing like starting a marriage off with a pile of nice, but never-to-be-used wedding gifts to store or return, right?
The enterprising people at Zola had an epiphany when they tried to find good gift options for some friends on inconvenient and impersonal gift registries. So they stepped in to reinvent the wedding planning and gift registry experience.
What they came up with includes something for everyone involved in the wedding.
For the couple:
The Zola Registry app allows a couple to register online, choosing from a 50,000 items-strong curated collection of gifts (including experiences and funds). They get notifications when gifts are received and can use Gift Tracker to ship gifts. Couples also get access to a suite of wedding planning tools: checklists, guest list (a tool that includes guest addresses and coordinates communication with guests before, during and after the wedding) plus the ability to create their own free wedding website.
For guests:
Wedding invitees get benefits such as a group gifting option, free shipping, choosing when to have gifts shipped, etc.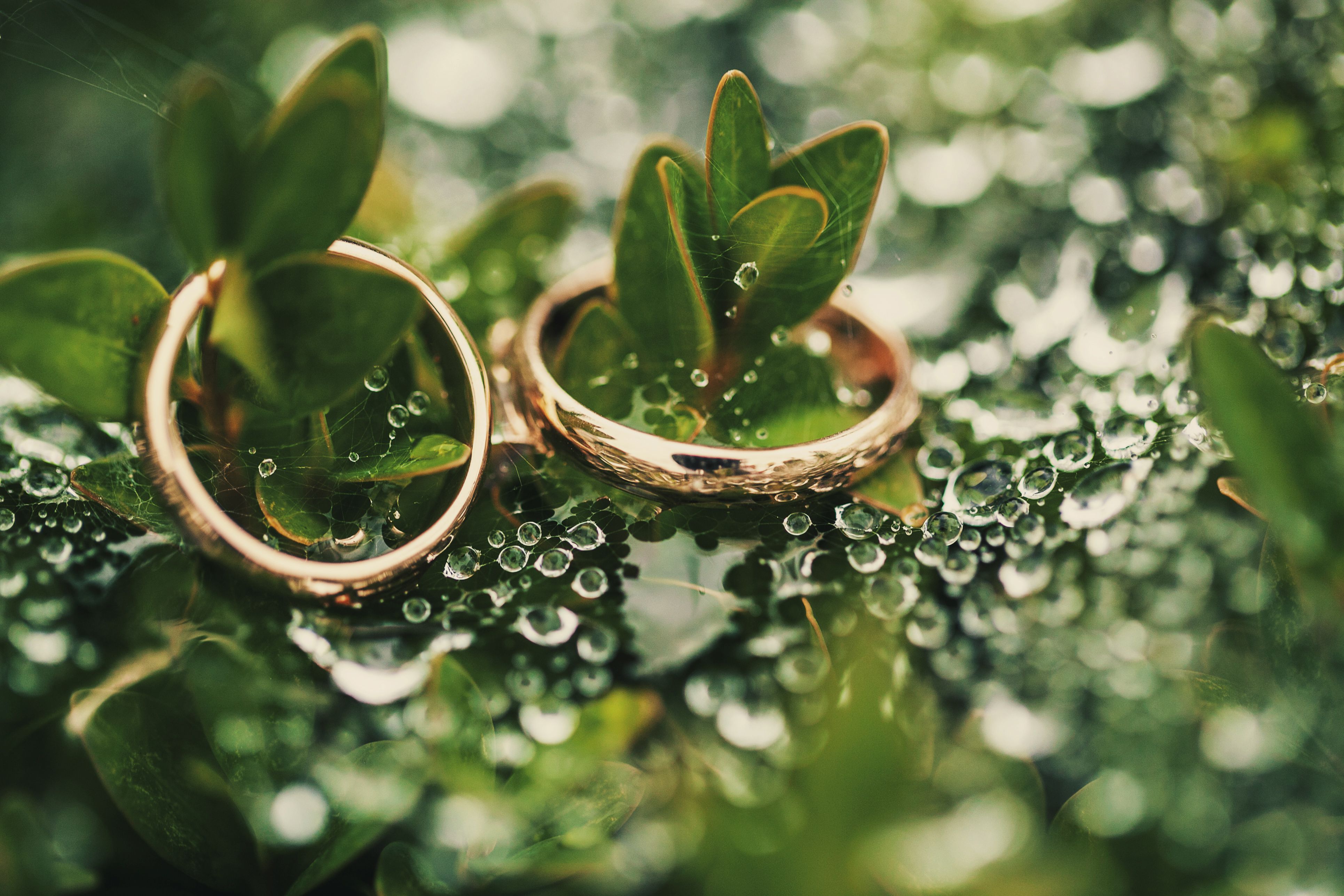 Zola gift registry personalizes and curates for the happy couple
and their guests. 
What are some of the ways for you to tap into this trend?
Start with taking the right attitude.
Just what the customer needs, just when they need it. 
No pressure there, right?
Don't get overwhelmed. Awareness is always the first step. Now that you know how important personalization and curation are, here are some suggestions for taking action:
Segment for success in your email marketing
Rethink "batch and blast" email messages. Group customers into categories (location, demographics, their history of purchases with your business, etc. Then write and send email messages that take all that into consideration. A more closely targeted email campaign is a more successful one.
Break out the nice cards/stationary
Want your customer to feel really special? Go low-tech and write them a personal note and send it in the mail. There's nothing more personal in 2018 than a handwritten message. You don't have to send one to every customer, but look for opportunities to send a "Thanks for stopping by. I hope you love your new ___________. Looking forward to seeing you again soon!"
Keep it simple, have a stack of cards nearby and encourage your staff to get in on the note-writing action.
They do remember how to write by hand, right? :-)
Creative packaging is a great way to combine personalization and curation.
Pam Danziger, author of Shops that Pop! 7 Steps to Extraordinary Retail Success, encourages retailers to pay special attention to how you present your products.
"Today just having exclusive product doesn't get you very far. However, every specialty retailer should strive for uniqueness by bringing in an assortment of different products and putting them together in a unique and personal way that tells stories for your customers.
You need to buy and stock new products, not because you're the only store in your neighborhood that carries them, but to present that product in combination with other products in a way that expresses a unique point of view."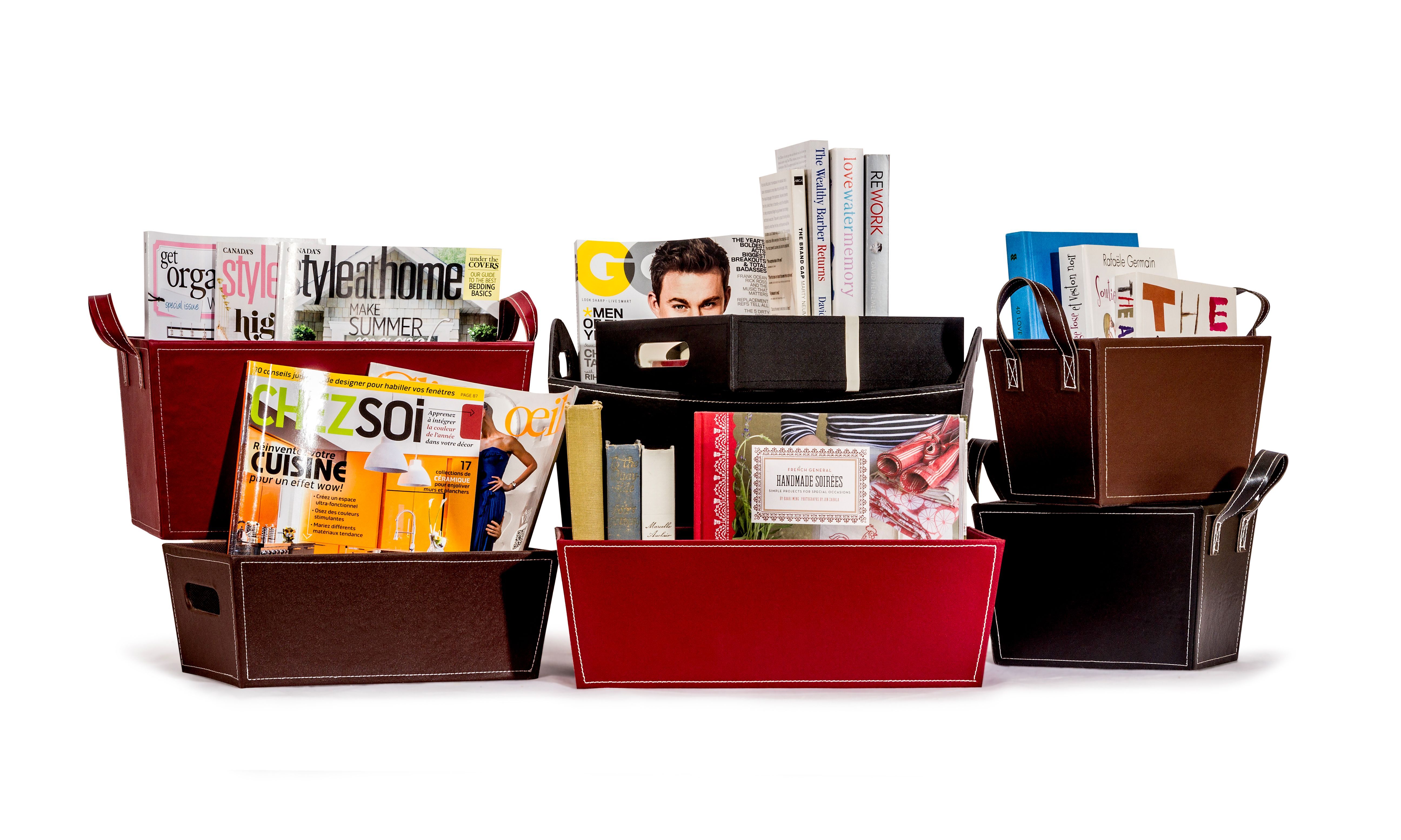 If your business creates predesigned baskets or boxes, that's essentially curation. You've gathered the best items and are presenting them in a particular style. For many customers, that's convenient and, frankly, a relief. Less for them to think about. 
But if you also have an option for customers to custom-design a collection and the packaging, that will better suit some people. They might have a particular idea or gift recipient in mind and want the gift to reflect that precisely. 

"Predesigned baskets offer some clear benefits: an easy recipe for the designer and minimal effort--plus a visual guarantee--for the customer. But it's also a natural starting point for custom ordering."
- Eva Meszaros, Specialty Food Magazine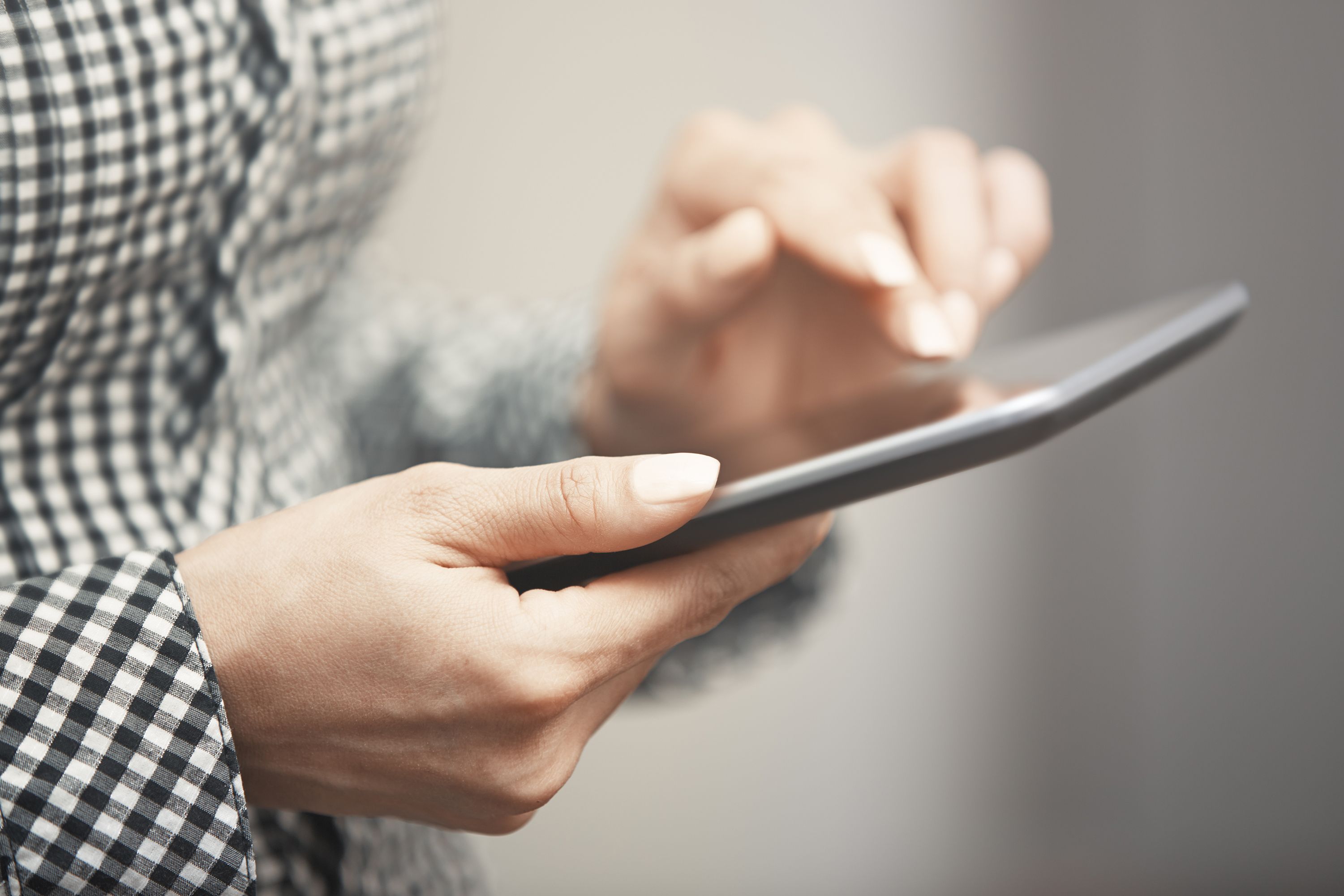 TREND: The rise of omni-channel sales
So what are we talking about here?

Choices abound for retailers these days when they want to get products to customers. They can do it through their own website; a brick-and-mortar store or two (or more); pop-up stores (based on location or event); Facebook; Ebay; Etsy; Amazon; Walmart... and that's just for starters.
There are lots of industry terms: omni-channel or multi-channel, to mention two, but for our purposes we're just talking about businesses with both a physical and online presence. Their online presence may take a number of forms as well.
The omni thing is happening because customers are all over the place, in person and online, so retailers are following like bloodhounds on the chase.
All this "channeling" is good for business--not only does having more than one channel for sales amp up your ability to increase profits, it also provides a buffer, or backup, in case one of the channels experiences disruption or just fails to deliver.
It's a fact: e-commerce is here for good.
The Harvard Business Review shared estimates from the research firm Forrester that says e-commerce is getting close to $200 billion in revenue in the U.S. and has grown to 9% of total sales (it was at 5% five years ago).
"Globally, digital retailing is probably headed toward 15% to 20% of total sales, though the proportion will vary significantly by sector. Moreover, much digital retailing is now highly profitable. Amazon's five-year average return on investment, for example, is 17%, whereas traditional discount and department stores average 6.5%"
- "The Future of Shopping," by Darrell K. Rigby, Harvard Business Review
But, no, physical retail is not dead.
Steve Dennis, contributor to Forbes Magazine on the reinvention of retail in the age of digital disruption, says that while the retail world is in flux, resulting in closed stores or liquidation for some, the idea that physical retail is on its way out is not supported by the facts. E-commerce is not devouring traditional retail. 
And it won't any time soon.
"Shoppers will return to Main Street in 2018. This trend is fueled by the desire of the highest-potential and highest-spending customers' passion for a new shopping experience that they can't find online, at the mall, in the national chains or in big box stores... small business retailers have a competitive advantage that none of these bigger, better capitalized and techno-powered retailers have: their personal touch. It is realized not just through the personal service that specialty retailers offer, but by being vital members of the local community."
- Pamela Danziger, Unity Marketing

How is this trend playing out?
According to Tracey Wallace, in a BigCommerce.com report on omni-channel retail, successful retail businesses generally have both channels--online and a physical store--making them a "click-and-mortar" operation. 

RESOURCE: For a quick peek at omni-channel sales in action, check out this "Strategies for Brick and Mortar Retailers" infographic from Businessing Magazine. 
Focus is key

There's also an omni-channel "mindset" that says a retailer has to focus on creating a cohesive experience for the customer, regardless of whether they are in-store or online. 
It recognizes that many shoppers research products before buying (online or in person, or both). Then they go on to buy through different channels. Retailers who succeed don't strive to optimize the customer experience in each individual channel--they look at the customer's entire experience and optimize it across all channels. It's crucial to examine how all the channels connect and interact. 
If you take nothing else away from this trend, absorb this: your customers don't care about channels. They care about their needs, and they want convenience, quality and value.
Same thing as always!
(For a review of the convenience trend, see Tips for Tapping into Consumer Trends in 2018: Part 1.)
Meet those needs wherever they are (on their phones/desktop, browsing in your store or pop-up location, in an app or on social media) and you're in business. Omni-channel sales just means you are being proactive in reaching your customers in the ways they currently want to shop.

TIP: In general, visitors to your website aren't quite ready to buy immediately. One way to get them engaged and more likely to hit "Pay Now" is to give them something up front. Free. (We all love that word!) The "something free" could be a white paper on a pertinent-to-them topic, a recipe book or a template/checklist to help the customer get organized. Or maybe a curated gift or style guide--anything that meshes with your brand and their interests. 
What are some ways for you to tap into this trend?
Don't go off too fast. Think first, act later.
For consideration:
You can't really know the best channels to use to reach the customer unless you know your target customer. 

Know your brand and who you are as a business. That's the starting point and from there you diversify the channels. One brand, several channels. A good omni-channel experience for the customer feels good to them because it's familiar, your brand is consistent throughout and the rules and policies are consistent. No confusion.

If you're thinking about adding a channel, be honest with yourself and ask, "Does my business have the staff to maintain an online and a physical presence? Is adding this new channel going to overload my existing personnel?" These may seem like obvious questions, but some businesses have glossed over this step, to their detriment. If the answer is "no" to the first question, and "yes" to the second, then you need to come up with a remedy before launching into a new channel.

Different products may lend themselves to different channels. Large/bulky products sell best at a storefront. Customers may pay a higher price for an easy-to-ship item for the convenience of ordering online.


If you don't already have it, consider using a software that integrates inventory between your brick-and-mortar location and your online one. The last thing you need is to sell an item in store only to discover that it was the last in stock and you just received an order online for it. 
A note of caution: 
Some brands have gone crazy going omni-everywhere and the result is that they ended up not being very good anywhere. With products that can be found from many other sources, less-than-outstanding customer service and/or non-competitive prices and a scatter shot approach to marketing, these businesses have actually diluted their ability to profit, rather than enhanced it. Experts advise that you start slow and add channels over time, after you have a chance to see how each performs. 
And never, never forget that the customer experience is still the most important focus.


TRENDS in food
What's trending in the culinary world in 2018?
Ethnic foods, for one.
Part of it is that consumers want bold flavors, and ethnic foods deliver that. But it's also demographics.
According to First Research, the demand for ethnic foods just keeps growing, partially driven by immigrants seeking familiar cuisines and ingredients. Hispanic consumers in the U.S. have about $1.3 billion in spending power, and they tend to spend more on groceries in general. Pakistani, Filipino and Peruvian cuisines, in particular, are experiencing increasing popularity.
Whole Foods has their own predictions for 2018 food trends, a list that includes Middle Eastern cuisine, plant-based burgers, flowers (in everything from granola to marshmallows), nut milks, tacos without the shell, powders (cacao, turmeric or matcha, anyone?) and mushrooms in every shape and size. Snacks that are puffed, dried or popped are also hot right now.
"Bold and unique flavors, varieties inspired by world cuisines, cleaner labels and healthier nutrition profiles, and products that accommodate special dietary concerns will drive purchases."
- David Sprinkle, Packaged Facts
What about beverage trends?
Culinary cocktails will be hot. 
Say what?
Those are cocktails that mesh kitchen and bar ingredients in decidedly creative ways. Ingredients like salted pistachio syrup, chanterelle mushrooms, beef stock and green curry are added to spirits. The result is a tasty, innovative (and stomach-satisfying?) cocktail. 
Other beverage trends include an embrace of craft/artisan spirits, cold-brew coffee, gourmet lemonade and sparkling drinks (sans sugar). 

TIP: Here's a trend involving food you might want to adopt for your business: eating together.
In a Forbes Magazine article, "Why All Workplaces Should Reinstate this Simple (and Ancient) Behavior", the authors tout the latest marketing campaign of the Canadian store brand, President's Choice (PC). The company is urging folks to #EatTogether. The effort is designed to counteract the trend that has people eating alone, often at their desk. 
Eating together has benefits, they say--psychological, physical, social. Plus it's good for business.
Coworkers taking time to eat together? Radical! Yet a number of workplaces are facilitating just that, among them Google's AR/VR (that's Augmented Reality/Virtual Reality, if you didn't know--I didn't!) team. Etsy too. They have a mealtime ritual they call "Eatsy" where they dine collectively on artisan foods. Yum!

TRENDS: track 'em year-round
We've thrown out a lot of info on a bunch of different trends, and we're glad you have hung in there with us. 

But as you know, trends are on the move constantly, and it's just smart business to stay up on them.
Some of the ways you can follow trends are:
Hang out where your customers hang out and watch for patterns. Join online communities like Facebook groups and Pinterest boards. Listen to the podcasts they recommend to each other and follow the influencers they follow.

Use Google Trends to show you what people are searching for online. There's a new "story-centric" homepage on Google Trends, which collects data from Google searches, Google News and YouTube to come up with the stories people are searching for. In addition, you'll be able to see the popularity of a topic by geography--good info for local marketing.

Not to get all Google on you, but there's also a tool called Google Correlate. It's like Google Trends, but in reverse. Let's say you own a bakery. This tool lets you know not only that consumers are looking for info on baking, but also "egg-free baking." This is a useful window into your customers, with details. 
Whatever you create or collect for sale, Almac Imports has what you need to showcase your products. If we don't have what you need in stock, we'll design and customize the perfect product for you.