What do Target, Lululemon and Best Buy have in common? 
They have discovered the rules for engagement with millennial consumers, and they are reaping the financial rewards of that discovery. It's also why they made Business Insider's list of millennials' favorite brands.
What do these businesses know about millennial consumers (born between 1982 and 2000) that the rest of us would be smart to learn?
It's this: they know how millennials approach shopping—and they know it intimately and in detail. What's more, they have tailored their business models and practices to fit the ways millennials shop. 
Hold it -- why should we care so much about millennials?
Well, to start with, they are the largest demographic ever at around 77 million members. Their collective buying power is around $1.3 trillion annually. 
"They're smart, they're savvy, they're socially conscious… and they cannot be ignored. Because they are the future of your business and the economy en masse."
    - Zofia Antonow, Marketing Strategist, Ascend
Millennials are influential, too. Their parents are joining Instagram and other forms of digital communication (just to keep up with them) so they see what millennials are doing and buying.
"Millennials are not only transforming their own shopping behaviors but those of their parents, who are increasingly mimicking the demands of their children for seamlessness as they climb the digital learning curve."
    - George Beall, The Next Web.com
Without a doubt the millennials are a generation worth pursuing.
Let's break it down, shall we?
To the millennials, shopping is about a lot of things, and it's about a lot more than just buying products…
SHOPPING IS ABOUT VALUES
Engrave this on your wall:
"Millennials prefer to do business with corporations and brands with pro-social messages, sustainable manufacturing methods and ethical business standards."
Millennials are huge fans of CSR.
Say what?
CSR stands for Corporate Social Responsibility. 
According to research conducted at the Haas School of Business in Berkeley, California, 9 out of 10 millennials will switch brands to do business with a company associated with a cause.
Millennials want the businesses they do business with to work as hard as they are to make the world a better place, and to be eco-friendly and ethics-driven. They reward CSR with their dollars and feel connected to companies that make a positive impact. 
How are retailers responding? 
Smart retailers are finding ways to meet millennial expectations for CSR in a number of ways. 
With products that make the grade
Eco-friendly products aren't just preferred by this demographic, they are pretty much demanded. 
For example, Gerber Childrenswear decided a winning proposition is providing what is best for baby AND the environment and launched Gerber essentials, a cost-conscious line of baby clothes using 100% certified organic cotton. 
GOOD TO KNOW: 53% of millennial households already have children, so catering to them as parents is a really good idea. But don't make the mistake of thinking you're just going to market to moms—in this generation, 64% of dads are of the opinion that they are just as responsible for child care as the mom. 
In addition, millennials are knowledgeable about, and demand quality in their products. They want the real thing, not less expensive substitutes. Companies who cater to this, and market accordingly, will draw millennial business to them.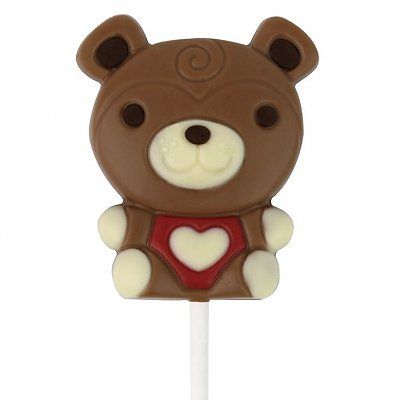 Take Leonidas Belgian Chocolate. Even though a European Directive has allowed vegetable fats (a less expensive ingredient) to be used in the making of chocolate since 2003, Leonidas uses only 100% cocoa butter in its chocolates and fillings. 
That's commitment to quality and that's what millennials look for. 
TIP: Don't forget about packaging materials. 
Millennials don't. They prefer eco-friendly packaging, something that the folks at Try Wine on Tap know. They are bucking convention (those traditional wine bottles) by marketing everything bars and restaurants need to install a draft system to serve wine from stainless steel kegs. 
Why is this eco-friendly? 
Because each steel keg installed eliminates the carbon emissions equal to taking a car off the road for two years, and keeps 2,340 pounds of garbage out of landfills. 
Another example: Almac Imports Spring-Fill™ shred is an economical packaging product that is made with 100% recycled content from paper mills with Forest Stewardship Council (FSC) Chain-of-Custody Standard Certification. Only non-toxic dyes are used to create the vivid colors of this shred. Another bonus is that our shred (except cello and metallic) can be composted when you're done with it.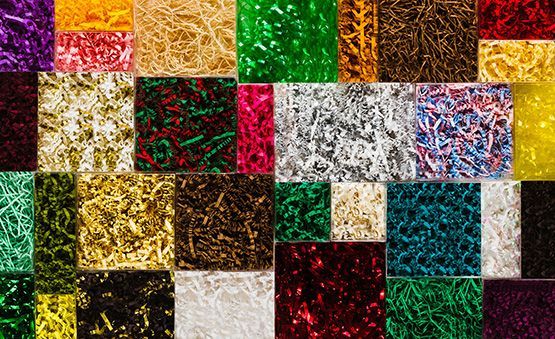 Retailers are responding with business methods that are eco-friendly and ethics-driven
 A number of California restaurants are working to reduce water usage due to the ongoing drought. One restaurant made headlines by using an air compressor to blow food off plates instead of wasting water to rinse before putting them in the dishwasher. The step saved thousands of gallons of water in the process.





TIP: Use the 5 R's in your place of business

Refuse items you don't need (junk mail, an over reliance on paper, plastic).
Reduce your consumption of the items you do need.
Reuse materials and products wherever you can.
Recycle what's left.
Rot (compost) any food waste you produce. 
 
5 R's are courtesy of Small Business BC
Retailers are responding by making it so that the consumer can buy good and do good at the same time
This consumer demographic loves buying products that mesh with their values, as well as businesses who are eco-friendly. But add to that a company that uses profits to benefit others and they are really on board.
One company who gets it? Haagen-Dazs
Ten years ago, they launched their Honey Bees Initiative. 
By donating some of the proceeds from the sale of their ice creams, sorbets and bars, Haagen-Dazs has raised over $1 million. The money has been used for: 
Research on how to save dwindling honey populations; 

Pollinator education – using virtual reality technology (something millennials love) Haagen-Dazs created a fly-along-with-Alex-the-honeybee video to educate viewers about the threats to bee species; 

A joint project with their almond supplier to plant a 6 and ½ mile permanent hedgerow to create a year-round bee habitat. 
SHOPPING IS ABOUT IDENTITY
Nike created quite a stir when they developed an ad campaign featuring Colin Kaepernick, the NFL player who started the "take a knee" movement. 
A backlash ensued and photos of people burning their Nike products popped up on screens around the world. 
Why would a big company like that risk alienating possible customers? 
Because they know two things:
They know who their target market is:

They know that many members of the target market (including a lot of millennials) would identify with this ad campaign. 
For millennials, who you shop with is as much an indication of your identity as political/religious affiliations or clubs.
"Today's consumers don't want to buy a product, they want to buy a lifestyle. People want to feel that whatever they are buying aligns with their personal values."
    - Rishabh Chokhani, CEO of Naturevibe Botanicals
How are retailers responding?
They fly their own identity flags
By refining their brand, businesses tell millennials who they are and what they stand for. They give the shopper a reason to do business with them that includes product, but goes beyond product. 
RESOURCE: For an in-depth look at this topic, read "6 Steps to Defining Your Brand and Gaining the Customer's Trust."
A company who nails this identity thing in a creative way is ModCloth, an online retailer of indie and vintage-inspired women's clothing/accessories and home decor. 
The products they sell don't just have an identity, they have a story. 
"The creative names encourage shoppers to imagine themselves doing everything from tending an imaginary English garden to driving a convertible across the desert on Route 66," says Bridget Brennan in a Forbes.com article. "ModCloth is communicating to a generation that sees no barriers to what they can do or who they can become. Millennial women enjoy playing with their identities and trying on new ones."
Retailers go local
The internet means we can get just about anything from anywhere, but millennials also like to get products that remind them they live in a specific place. In addition, supporting their own community is a part of their identity. 
Businesses who market to this can draw millennial business their way. 
A Canadian company who represents this trend is Kitchening & Co., a small, family-owned business located in Langley, British Columbia. 
They make their macaroons with mostly locally-sourced products and have 12 varieties, including pistachio, honeycomb lavender and espresso with dark chocolate ganache. Yum!
TIP: Niche away

"Identity" can cover a lot of territory, including life experiences. If you can tap into a niche that millennials identify with, you've tapped into their business. 
A case in point: Dirty Laundry Designs. People in recovery from addiction, plus their friends and family members, are the target market for this small business that creates original greeting cards, stickers and bookmarks to celebrate sobriety anniversaries and offer support to those seeking recovery. 
SHOPPING IS ABOUT COMMUNITY
For millennials, shopping is definitely a social outlet, an opportunity to meet new people and connect with friends.
How retailers are responding:
Creating community and serving community is a natural match, something that Everytable, a L.A.-based takeaway restaurant chain, has taken to heart, and something that millennials applaud. 
Everytable recently opened their sixth location in Compton, a part of L.A. that qualifies as a "food desert."
Food deserts are defined by the U.S. Department of Agriculture as low-income areas where 33% of residents live more than a mile from a grocery store. Often lacking their own transportation, these people rely on fast food, convenience stores and mini-marts—an expensive and less healthy source of food. 
Everytable CEO Sam Polk has a business model that serves up inexpensive, healthy food. A sign on the window says, "Fresh meals around $5." 
His company also does some unusual things, like charging more for food at upscale neighborhoods (like Santa Monica) than less affluent ones (like Compton). They have a pay-it-forward option, where customers can pay for an extra meal for a stranger. A note is put on the board and if somebody comes in who can't pay, they can cash in the note. Food is prepared fresh daily and at the end of the day anything left over gets delivered to a local food bank. 
Creating events that bring like-minded people together is another avenue. 
Basecamp is a family-owned business in Laramie, Wyoming that sells outdoor apparel and gear. They host "Little Laramie Hikers" – a family-friendly morning foray into nature. It's a great way for outdoor-loving families to connect while wearing out their kids, and you can bet they'll head the family to Basecamp next time they need to replace their hiking boots or camping gear. 
SHOPPING IS ABOUT AUTHENTIC EXPERIENCES
Millennials want to get out, experience new things and then share it all over social media. Getting products is something they can do online – but if you have something fun and authentic happening in your brick-and-mortar store, they'll come. 
Millennials crave experiences, as these statistics show:
82% go to concerts, festivals and other live events;

72% would rather buy experiences than things;

55% are spending more on live experiences than in the past.
How are retailers responding?
Best Buy is an example of a retail operation that understands that brick-and-mortar stores need to be destinations, not just warehouses of products. They grasp the idea that millennial shoppers are consummate researchers (more on that in Part 2), but that there is often no replacement for getting face-to-face with products and people who know a lot about those products. 
Best Buy's authentic experience is outstanding customer service. Best Buy has developed an approach that tells employees to do whatever it takes to meet the customer's needs. 
"Basically [Best Buy] said, 'Here's the only thing you need to know: be amazing. Whatever you think that requires for our customers—we trust you.'"
    - Ron Tite, CEO of The Tite Group
Sometimes authenticity is about being exactly who you are and nothing else. 
In Shops That Pop: 7 Steps to Extraordinary Retail Success, the authors highlight the case of Kermit's Key West Key Lime Shoppe. On an island where the motto is "We're all here because we're not all here," Kermit's embraces this offbeat approach in everything they do and sell. 
Kermit stands on the corner, shaking hand with tourists and posing for selfies. He gets goofy and acts like he's throwing key lime pies at the Conch Train tour that runs around the island.
The hand-painted plywood signs that announce that you have arrived at Kermit's are anything but slick. 
Which is exactly the point, says Kermit's sales and marketing director, Karen Puglisi. "Key West is not slick; people come here to get away from slick." 
Kermit's is a business that exudes the local vibe, enthusiastically and unapologetically. That's the sort of thing that millennials love. 
TIP: Hire millennials

It might be obvious, but look around. Is this desired demographic represented in your pool of employees? These fresh faces can provide crucial feedback on how your business is doing in meeting the needs of millennial shoppers. 
Another key component of capturing the millennial market? Trust.

Trust is a value that is huge with millennials, and it's just as important to us at Almac Imports. The evidence? We have maintained a 5 star rating on over 230 customer ratings on TrustPilot.com.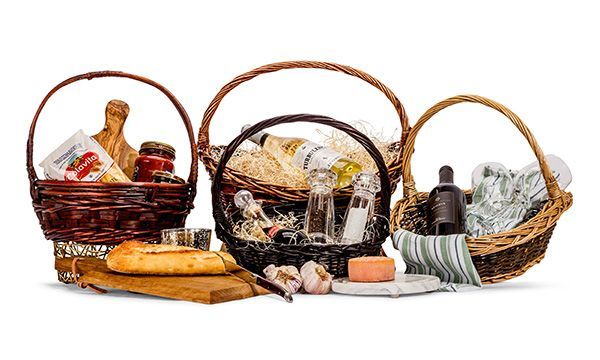 Very Happy! 
Says Scooter Clarke
I was surprised by the quality of the baskets and speed of the shipping! I will be using them again as soon as I need more baskets!
Almac Imports distributes cheap wholesale baskets, boxes, packaging supplies and gourmet food, serving a variety of industries and businesses, large and small. Come and wander the halls of our online store at www.almacltdv15.odoo.com.