When is a thoughtful gift basket not welcomed by Thanksgiving dinner hosts?
Never!
Wicker baskets make a natural gift for Thanksgiving. Their colors match the season and compared to many containers, wicker baskets are cheap—and who isn't looking to save some money right before the holidays? 
Buy wholesale baskets (so you can turn them into either gift baskets or centerpieces) and you'll have what you need for gift giving from Thanksgiving all the way through to Valentine's Day!
And there's this, too: wicker baskets last, and last, and last. Especially if you take care of them (for more on that topic, read "How to Care for Wicker Baskets"). 
So with the gift of a long-lasting wicker basket, your hosts will be remembering your generosity long after the leftovers have left!
The right gift basket for the occasion
Gifting a wicker basket is smart, but the first thing that you've got to know is a little bit about who the gift is for.
What kind of host or hosts are you looking at? 
Traditional, First-Timer, or is the gathering a Friendsgiving? Because the empty basket for gifts, and the items you choose to fill the basket with, will vary accordingly. 
TRADITIONAL
Autumn… the year's last, loveliest smile.
William Cullen Bryant
Is the person you're putting a gift basket together for a fan of all things autumn-ish? Do they go glassy-eyed at pumpkins, apples, cranberries and maple syrup? 
Then odds are you have a traditionalist on your hands, and you can build a basket accordingly. 
Start off with a classic wicker picnic basket.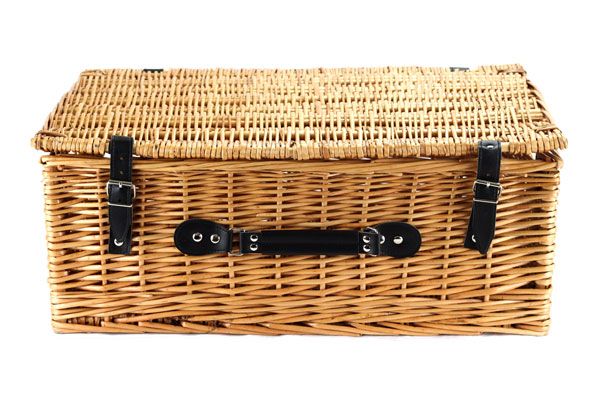 Cushion all the goodies with natural wood excelsior shred.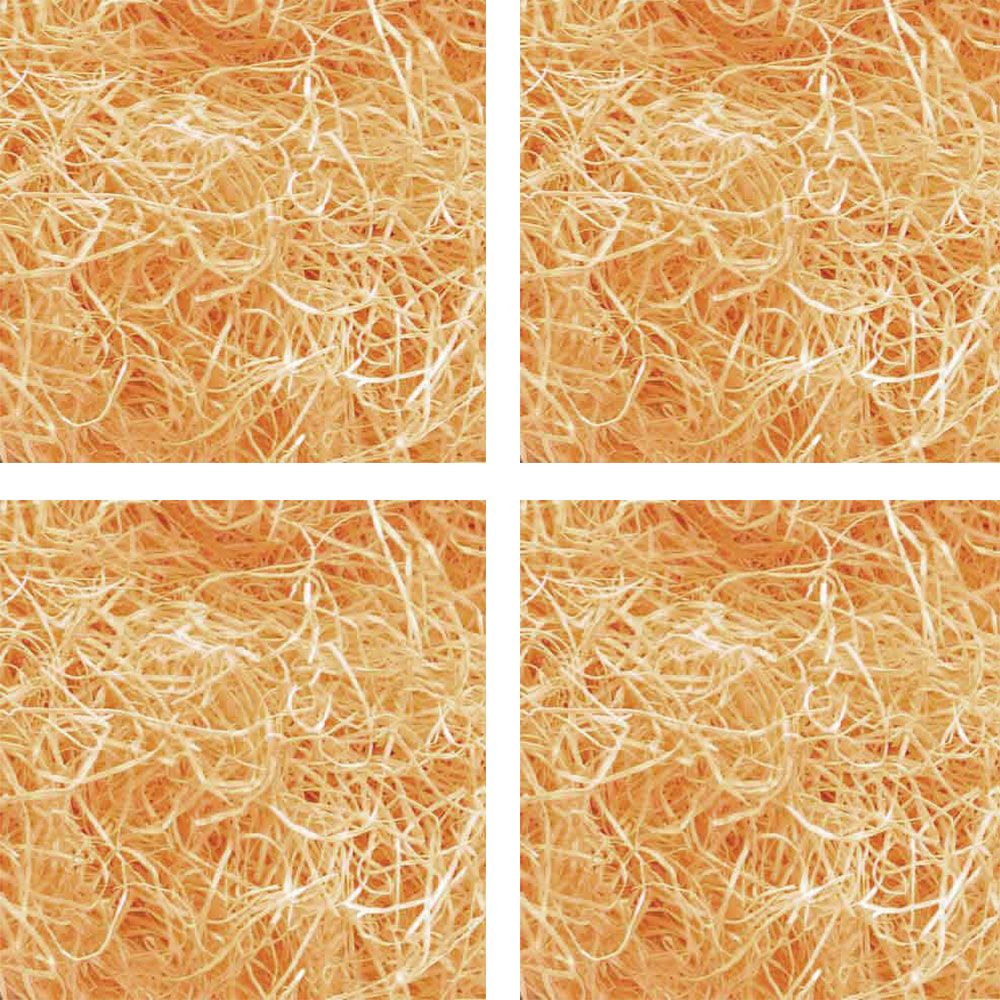 Maple syrup – try this version (and support family farms and sustainable forestry through your purchases) from Vermont: Coombs Family Farms Organic Maple Syrup.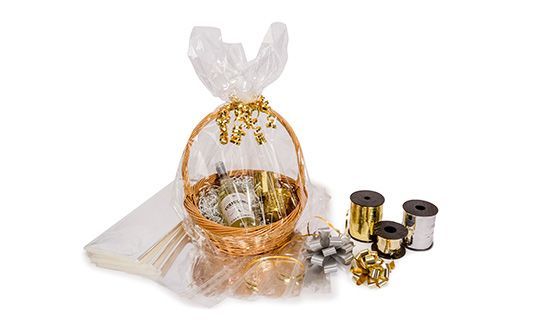 Finishing touches
To finish off your autumn picnic basket, choose from our selection of wholesale gourmet gift basket supplies.
Did you know?
If you were assigned to bring wine, you can assume it will be served with the meal. If you include wine in your gift basket, that's for your host to consume at another time. Want to avoid any confusion? Bring white wine unchilled, which sends the message to the host that the wine is meant for later. 
Before heading out to buy that bottle for turkey day, study up on the best wines for the occasion. 
Horn of Plenty
Maybe you decide that you'd like to present a centerpiece as a gift for your Traditional host. 
If that's the case, what could be more traditional than a cornucopia?
The cornucopia, or horn of plenty, has long been a symbol of hospitality, good fortune and the autumn harvest season. 
Grace your host's table with this brown willow cornucopia, with handle, and fill it with flowers of the season, in traditional yellow, gold and russet colors.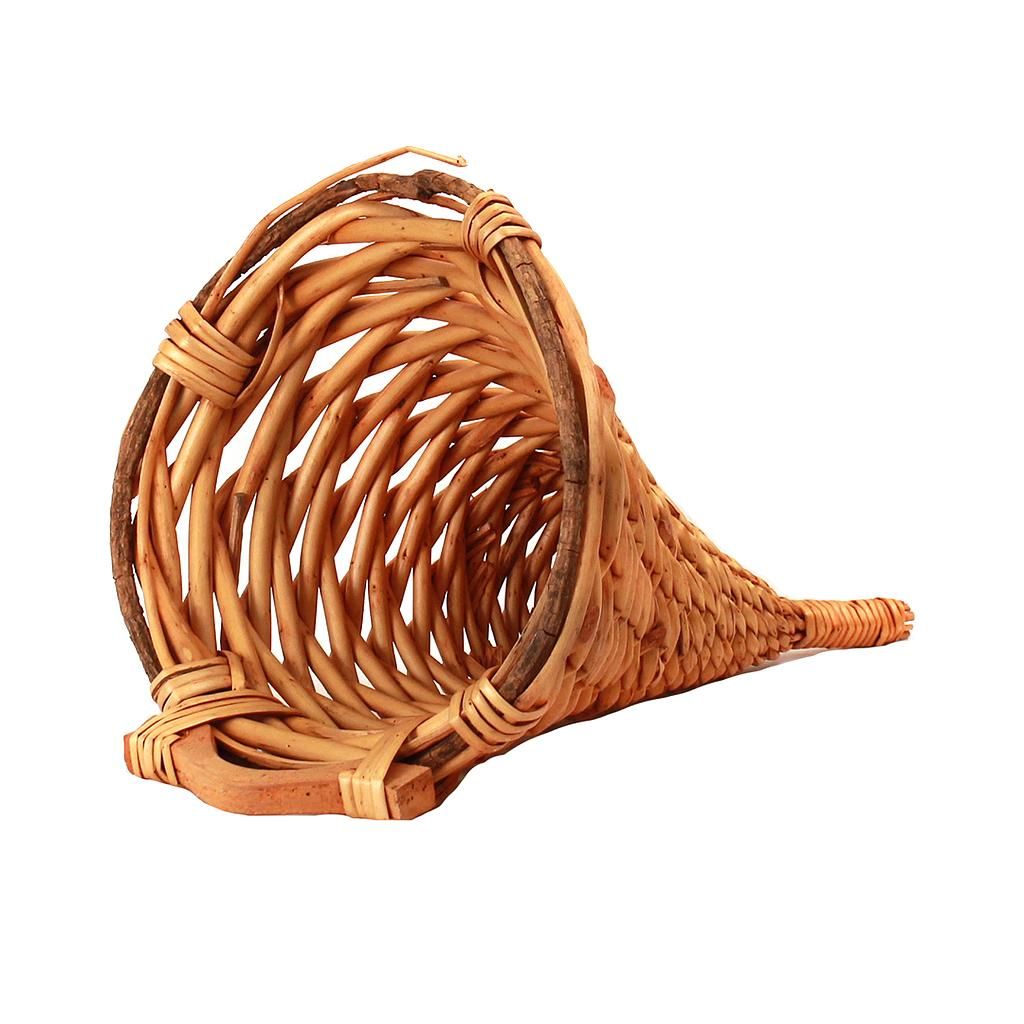 Or maybe you know that your host would love the cornucopia idea, but would prefer something edible. 
The folks at HGTV have a step-by-step tutorial to help you create an edible Thanksgiving centerpiece in the shape of a cornucopia. 
And don't despair if you're not the handiest of bakers—this recipe uses refrigerated French bread dough!
After baking, arrange your bread cornucopia on a rectangular foodSURV™ synthetic basket, and surround it with cubes of cheese, grapes and nuts. You'll be a hero for keeping the hungry guests happy while the turkey gets finished off in the oven!

Another tradition you could join in on is the kid's table. 
Thoughtful gifts for the young (or young-at-heart who pull up to a smaller table during the Thanksgiving feast) are cornucopia cones.  (For a Pinterest visual, click here.)
Create the cornucopia cones by:
Filling a heavy duty laminated cone bag with candy corn and brown, yellow and orange M&Ms;
Using natural raffia to tie up the cone and attach a Thanksgiving Day welcome tag





TIP: Something for now AND later

In your gift basket you'll want to include items for use right away, but also insert something your hosts can tuck away for later… like an elegant red cardbox gift set with 4 mini jars of fruit preserves, another treat from Maxim's of Paris. This set contains strawberry, rose petal and black fig confit jars plus one of bitter orange marmalade. 
The recipients of this gift set will be singing your praises over the breakfast table long after Thanksgiving is past!

FIRST TIME HOST
Have you been invited to a gathering where your hosts are preparing Thanksgiving dinner for the first time? It can be a very stressful occasion, and you'll want to be as helpful as possible.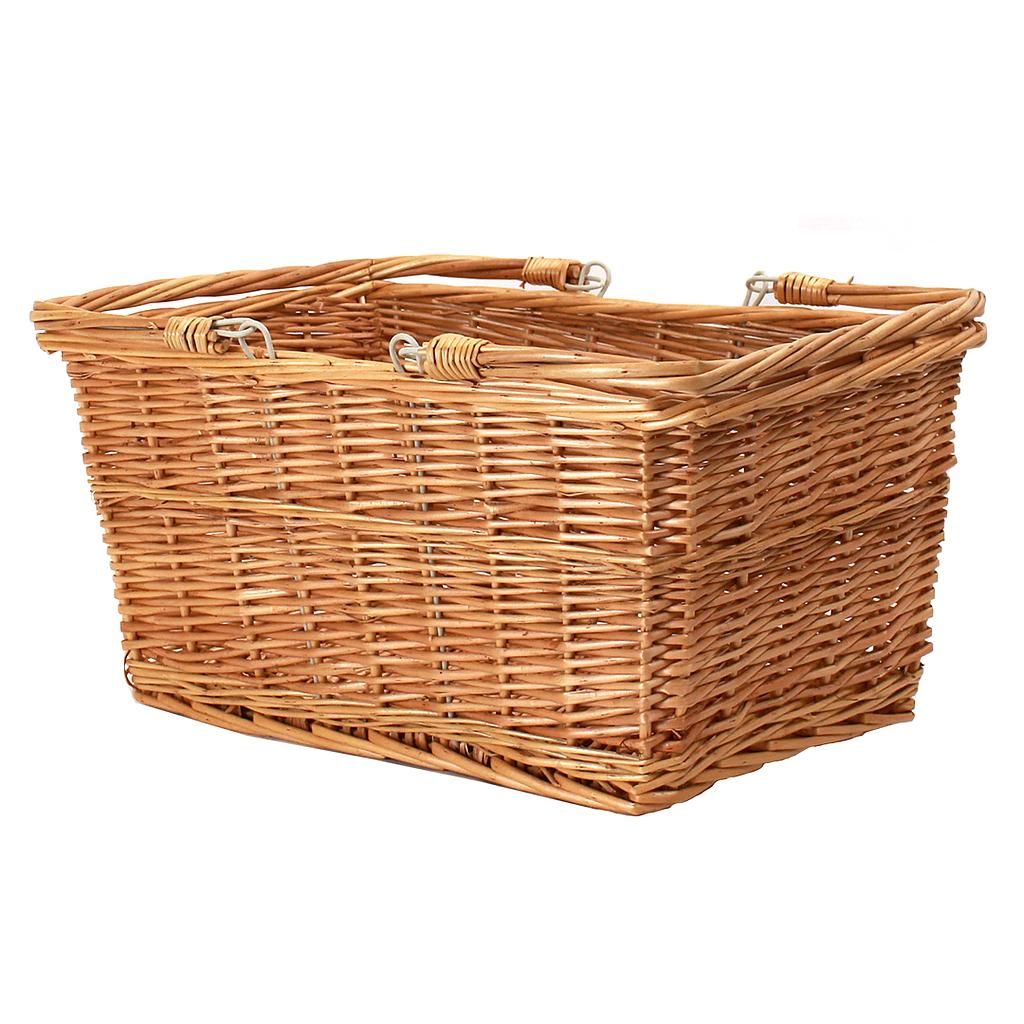 Why not put together a "First-time for Turkey" basket?
Top it all off with a Thanksgiving Day greeting card and include an offer for coaching and/or a link to instructions on how to carve a turkey.
A toast, a toast!
In addition to bringing an always-welcome gift basket, you might want to arrive with a toast in mind, in case your first-time host is overwhelmed with the feast and hasn't thought about this tradition. 
What kind of toast works best at Thanksgiving? 
Well, that depends on the crowd around the table. 
Here's a few to select from:
Tongue-in-cheek
"After a good dinner, one can forgive anybody, even one's own relatives."
Oscar Wilde
Short and sweet
"Small cheer and great welcome makes a merry feast."
William Shakespeare
Honest
"What we're really talking about is a wonderful day set aside on the fourth Thursday of November when no one diets. I mean, why else would they call it Thanksgiving?"
Erma Bombeck
Classic
For each new morning with its light.
For rest and shelter of the night.
For health and food, for love and friends.
For everything Thy goodness sends.
Ralph Waldo Emerson
Baby's first Thanksgiving
By any chance is the First Time Host also a new parent? 
A fun and unexpected Thanksgiving gift basket is one that is designed for the newest member of the family. 
Fill a white baby basket (includes white lining) with fun baby essentials. 
Constructed of durable split willow, this basket will not only make for a precious presentation, but can be used later to hold pacifiers, bottom-soothing balm and rubber duckies! 
TIP: Borrow from the traditions of other countries

Like Erntedankfest, Germany's festival of the harvest. Celebrants go to church services carrying large woven baskets filled to the brim with vegetables, fruits and grains. The bounty is blessed and then distributed to needy families. 
In the evening, many communities hold a Lanternumzug (Lantern Parade). 
Your Thanksgiving Day celebrants could join together to fill a large wicker basket with food and then deliver it to a local nonprofit. 
And afterward, to keep in the spirit of the German theme, you can propose a toast to the founder of the feast:
"I'd like to propose a toast to (name):
Ich möchte einen Toast auf (Namen) ausbringen!
FRIENDSGIVING 
Friendsgiving is about sharing the day with people who aren't blood relatives, and millennials, in particular, are making Friendsgiving a "thing." 
This celebration is often more casual than the traditional Thanksgiving feast, sometimes requiring that the host provide the turkey only. Guests bring all the rest of the fixings. 
For your Friendsgiving hosts, you'll want to bring a gift basket that is fun and a little less traditional.
Like this two-toned basket made of rush with faux leather handles. It'll do the job for Thanksgiving day, and then be gratefully employed in post-holiday jobs like holding napkins, notepads or plants.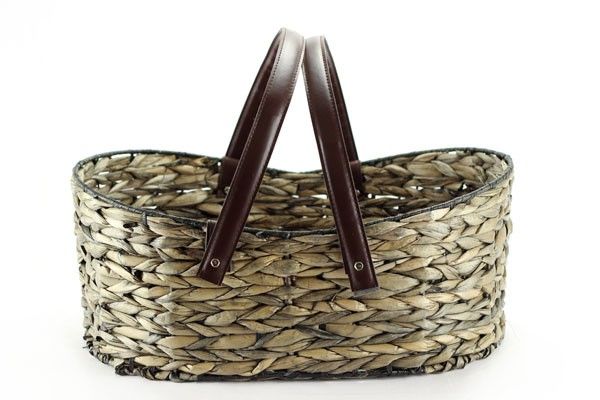 Line the basket with fine cut shred.
(For more on shred and how to use it in gift baskets, read "Working with Crinkle Cut Paper Shred.")
Healthy edibles will be an ideal choice to fill this basket with:
Matcha Pistachio crème spread or Coffee Cashew Almond Butter from MyPanier.com
 Maple pumpkin seed bar from Kind snacks;
Dry roasted edamame from Nuts.com
And if your hosts have a dog, why not include a bag of fun Cheddar PupCorn for him?
A fun addition to your basket, and something that will be used at many a future feast is a hand stamped spoon with the announcement; Let the stuffing begin! From Milk and Honey Luxuries.
A trés bon buffet 
Lots of Friendsgiving parties have people coming and going all day, so a buffet dinner works well.
Present your host with a buffet table decoration that celebrates the season without taking up too much room on the table. A uniquely-shaped scoop basket, hand crafted of whole willow, can be filled with small gourds, pistachio nuts and sheaves of wheat (for height)—with this arrangement there are no flowers to wilt, so it will look fabulous even if the last guests arrive eight hours after the first ones!
A new tradition is born?
A Friendsgiving event might call for something out of the ordinary—a change from football and post-feast slumping into the couch. 
Why not a caroling party? 
The folks at the Daily Herald like this idea a lot.
"So, in the spirit of turning Thanksgiving into a real holiday instead of a glorified reason for stretchy pants, here is a genuine, honest-to-goodness, awesome list of Thanksgiving "carols," if you will."
Michael Bates, Daily Herald
This eclectic song list includes such "classics" as "Food, Glorious Food" from the musical Oliver, "What a Wonderful World" by Louis Armstrong and even Adam Sandler's "Thanksgiving Song" from Saturday Night Live. Something for everyone!
You can keep the singing in-house or take it to the neighbors. It's bound to be a hit and maybe a new tradition!
TIP: Provide options for alternative diets

If you're assigned to bring a dish to a Friendsgiving gathering, why not cook up something that will appeal to everyone, and be appropriate for any vegans in the group?
Veganheaven.org has recipes to please one and all: Stuffed Mushrooms; Fall Panzanella Salad; Festive Falafel; Butternut Squash Chili—yum!
Thoughtful Guests, Happy Hosts
At Almac Imports, we provide our customers with the wholesale baskets and gift basket supplies they need to create delightful gift baskets and centerpieces for Thanksgiving and any other occasion. 
Visit our website, and you'll soon be giving thanks for the low prices and abundant selection!